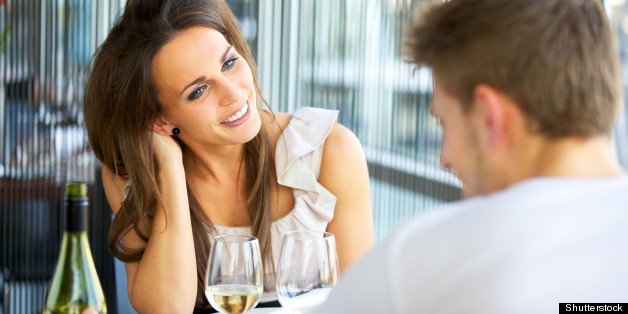 As a single woman in my mid-20s, I've spent a lot of time talking with my girlfriends about failed relationships and dismal dating prospects. The conversations always end with what we truly want in men. The following traits always make the list:
1. Intelligent
2. Funny
3. Attractive
4. Kind
5. Independent
But, what do these words actually mean? Let me make it clearer:
1. Intelligent
I do not need an Ivy League graduate or a computer programmer for a start-up tech company. I really want a man to communicate and interact with me in a purposeful way. The topic can be pretty much anything: a popular op-ed piece, a passive aggressive email sent by a coworker or a TV show. Regardless, I want a man who can contribute to a stimulating conversation in a meaningful way through validating my voice and adding his opinions and thoughts.
2. Funny
I do not need a man cracking jokes; actually, I'd prefer that he didn't. I want a man with the wit to examine situations, find the humor in them and share them with me. Even better: Engage in back-and-forth banter with me.
3. Attractive
I do not need a man wearing expensive clothes and suits. I actually find I'm attracted to men who have a tendency to wear sneakers a majority of the time. Why? Because men are attractive when they wear whatever they want with confidence and ease. So, when I tell a man we are going to a nice bar in the West Village and he shows up in a solid colored t-shirt, jeans and sneakers and doesn't think he is totally out of place, he's got me hooked.
4. Kind
I do not need a man dishing out compliments or buying flowers. I want a guy who is kind, which means he is socially aware and makes people around him feel comfortable. This is a guy who strikes up a conversation with the bartender about the neighborhood or talks to my brother about his job or says "good morning" to the stranger passing by on the sidewalk or gives up his seat on the subway to an older person.
5. Independent
I do not need a man who picks up the check when we are out to eat with my parents. They are my parents; they should be buying our meals. And he doesn't need to own his home. I want a guy who has a job he sincerely cares about that pays the rent, his meals and his clothes. And roommates are fine for now but not forever.