In a matter of seconds, thousands of lives and dreams were destroyed in Haiti.
Following the tragedy, aid came from many quarters, in all shapes and forms. While the needs for the first responders is urgent and immediate, the support for the last responders - the long term rebuilding groups - seem to dry up when the world's media attention turns to other issues.
20 days ago the global more than 130 cities will converge to present one continuous 24-hour edition of PechaKucha Night. 100% of the proceeds for the event will be donated to Architecture for Humanity and their efforts in long term reconstruction.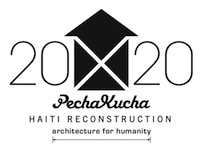 PechaKucha (pronounced pe-chak-cha, Japanese for "the sound of conversation") is a grassroots organization founded in 2003 in Tokyo by architects Mark Dytham and Astrid Klein that has spread around the world, creating forums for architects, creatives and just about anyone to present and discuss their ideas. The unique format of PechaKucha dictates that each presentation consist of 20 slides displayed for 20 seconds each, giving each speaker exactly 6 minutes and 40 seconds to present. see some examples below.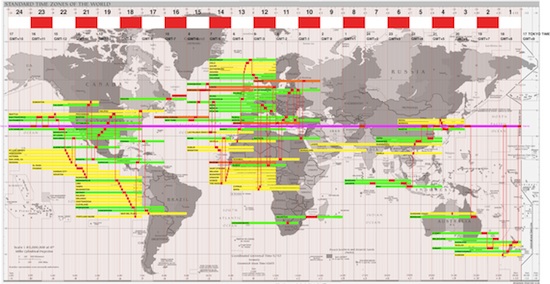 image of PechaKucha events and timeline around the world
Kicking off at SuperDeluxe in Tokyo, where PechaKucha Night first started, a presentation 'wave' will travel westward, with cities presenting one after the other. Crossing all times zones and cultures, the 'wavecast' will be streamed live online on Ustream and will be viewable not only on computers, but also on any iPhone or Android handset via the Ustream app.
Free video streaming by Ustream
Live stream of Pecha Kucha
Some presentations intend to offer hope and encouragement through stories of past reconstruction projects, some that have returned from Haiti will show programs underway, others simply inspire by showing the power of innovative ideas to change lives. Speakers include David Adjaye, Gregg Pasquarelli, Iwan Baan, Craig Dykers, Richard Rogers, Stefan Sagmeister, Steven Holl, Stella Betts, Lauren Stokes, Florian Idenburg and 1,490 others...
All of the presentations generated from the one-day event - representing the world's biggest single-day globally distributed conference - will be posted on the PechaKucha website, where visitors will also be able to make monetary donations to each presentation.
In less than 20 hours, 200 cities will present 20 images x 20 second presentation to more than 200,000 people. Rebuilding hope 20 seconds at a time.
PechaKucha for Haiti logo was designed by Studio Number One, founded by Shepard Fairey.