Two months ago, a confident teenager named Miller Klitsner showed up at my doorstep in Sausalito with a plan to have a battle of the bands to raise funds to build a school in Haiti.
Having learned about Architecture for Humanity by researching online, he stumbled across our partnership with the Bezos Family Foundation and Global Nomads Group for an initiative called Students Rebuild (see below for video). This initiative matches any school group raising funds for Haiti up to $2500 -- with a total target of $1,000,000. He explained how he and his friends had formed Youth Rock The Rebuild with the hopes of raising $20,000 to build a school. He ended his pitch by saying, "let's do it."
Miller is no stranger to charity, two years ago he worked with his Bar Mitzvah partner Zev Shearn-Nance to hold a fundraiser raising $18K for local school music programs. In late January his motley crew of friends quickly put together a concert called "Save Lives" and raised $12K for Doctors Without Borders in Haiti. So, on Sunday May 30, 15 bands will gather in Mill Valley plaza, to blast out some tunes, have a good time and build schools. You can sponsor a band follow them on twitter, on facebook or even watch the concert live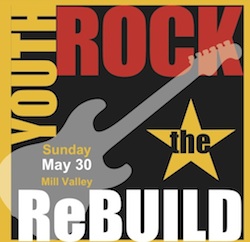 This youth for good movement is not unique. In 2005, we were busy rebuild communities in Sri Lanka ravaged by the Tsunami. The Yodakandiya Community Complex, one of the centers we built was primarily funded by hot chocolate sales gathered by the nonprofit Do Something with the adjacent school by funds collected by students of Pace Academy in Atlanta, Georgia. On Tuesday the complex was shortlisted for the 2010 Aga Khan Award for Architecture, the Nobel Prize for architecture. The first ever primarily funded by donors under 18.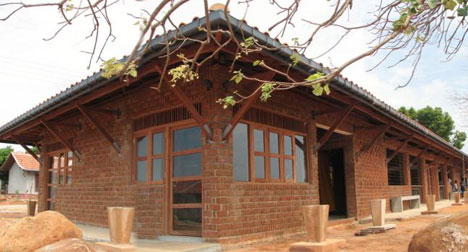 2007 Community Center Funded By Hot Chocolate Sales
From rock concerts to hot chocolate sales, the kids are alright.