New York City. Brian, a young writer, is walking, he is in his head, we hear his voice: "...In New York City, you are never more than 20 feet away from someone you know, or someone you are meant to know." In front of the St Regis Hotel, smoking a cigarette is Arielle, an older, beautiful woman, the kind of beautiful that forces a young man to walk across the street and figure out something to say, not let the moment pass him by. Her cigarette is heady, European, either French or Spanish, but he does not speak Spanish. "Nous sommes exilés, les fumeurs..." he attempts. "Shall we continue in English?" she says. On a rainy day, a week later they meet again, same place, same time, different cigarette.
She is free every weeknight from 5 to 7, she says. They agree to meet on Monday, when he learns that the hours come with the knowledge that Arielle is married and a mother of two. Against his better judgment, yet unable to resist, he accept the rules, and so begins a 'cinq-a-sept' affair.
5 To 7, the new movie by writer/director Victor Levin (Mad Men), is equal parts romance and laughter. But as I try to label it a romantic comedy, Levin contests:
"It is a romance with comedy, I don't say romantic comedy anymore because that came to mean something formulaic and simple and I think that romance should be more complicated. I think life is messy, and I think stories with romance should be a little messier than sometimes they are in the movies today, so this is a real love story, one that hopefully makes you laugh."

On crossing the lanes from writing, directing and bringing his vision to the form of feature film in his directorial debut, Levin says:
"The most important thing was casting, because, she has to be very French and he has to be really American, she has to be beautiful, and a superb English speaker, and he has to be younger but also smart a good speaker himself, quick on his feet. And beyond that, the two have to have great chemistry together. When you are done with the individual casting and know who you want to play those parts, you put them together and hope that a magical bond forms between these two people, that is the most important thing, if you don't have that chemistry in the love story, it doesn't matter what else you have."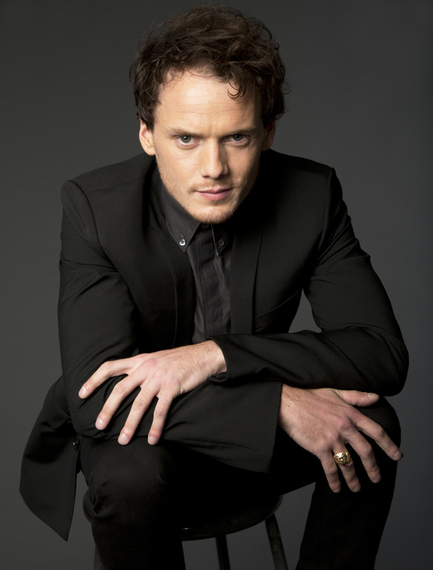 Anton Yelchin. Portrait by Leslie Hassler.

He found his Brian in Anton Yelchin (Star Trek) and his Arielle in Bérénice Marlohe (Skyfall). Supporting their American/French worlds, is a superb cast that includes Glenn Close and Frank Langella, at their comedic best, as Brian's parents, Lambert Wilson as Arielle's husband and Olivia Thirlby as his mistress.
The result is a comedy of clashes of cultures, world views, dietary preferences and personal ethics. But as their affair progresses Brian and Arielle learn that the hours of 5 to 7 may not be enough for all they have to share and that love comes with the price of letting go of not only how they used to view things but also of who they once were.
Anton Yelchin says:
"When you meet Brian, he has a very specific point of view in life, that he sort of got from his folks and from their socio-economic background as well, and this very small, very young view of the world is very one-sided, when you meet him, this view is hindering him as writer as he has a great voice but he has very little to say. But then by meeting this incredible person, and having this love, he sorts of starts to write as a result."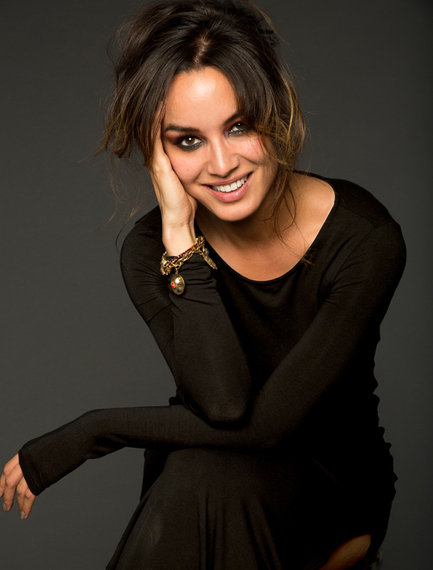 Bérénice Marlohe. Portrait by Leslie Hassler.

Bérénice Marlohe's take on why Arielle would embark on a romance that started by a chance encounter of a shared cigarette, she says:
"She is surprised, I think sometimes you connect with certain souls in your life and suddenly you have a revelation of who you are and what you want in life. She is really going through that revelation with herself. I think people will connect with that, because it refers to that moment in life where we have choices but you don't know what the right choices are. It brings the higher topic of love and how important it is to us."
New York City is home to 8.5 million inhabitants, over a quarter of whom are born abroad. Each day as we walk its streets, we cross paths with hundreds of people, yet as 5 To 7 tells us, love is the one thing that can connects us to another person, and to truly experience it we must be willing to cross the street and break all our rules, accepting restricted hours and limited days, letting go of the views once held.
I ask Levin if he thinks everybody wants romance:
" I think everyone does, I hope. I think human beings hunger for it. I think love is the thing most worth figuring out, or trying to figure it out, I do. I can't imagine it will be a waste of time."
5 To 7-
Now in Theaters
Written and directed by Victor Levin; director of photography, Arnaud Potier; edited by Matt Maddox; music by Danny Bensi and Saunder Jurriaans; production design by Jeannine Oppewall; costumes by Heidi Bivens; produced by Julie Lynn, Bonnie Curtis, Sam Englebardt and William D. Johnson; released by IFC Films. Running time: 1 hour 37 minutes.
WITH: Anton Yelchin (Brian), Bérénice Marlohe (Arielle), Lambert Wilson (Valéry), Olivia Thirlby (Jane), Frank Langella (Sam) and Glenn Close (Arlene).