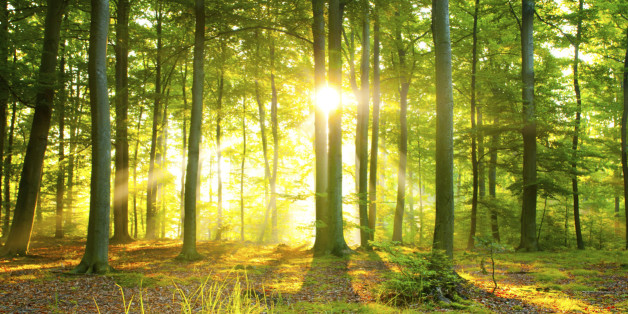 Deep in the territory of the Emberá-Wounaan peoples of Panama, our forests grow tall and unimpeded on the isthmus of Darien, which separates Central from South America.
Under the laws of Panama, we Embera-Wounaan have strong rights to our land, but even so we must battle to repel the narco-traffickers who would use our forests as a route to run drugs from South America to the markets in the north, and we regularly stop cattle ranchers and teak planters from expanding their holdings illegally.
Elsewhere in Panama -- and worldwide -- millions of indigenous people face far more challenging obstacles, as most of them lack formal title to their lands. With no legal system to use as a shield, they lose their forests to government infrastructure projects, or to the landless colonos who invade vulnerable forests for pasture or illegal logging of timber.
In 2012 in Panama, three Ngäbe Buglé leaders were killed and dozens maimed in a battle with police over efforts to dam the Tabasará River for a hydropower project. More recently, in early September, Ashaninka leaders in the Peruvian Amazon died protecting their forests against illegal loggers.
There are signs, however, that indigenous and forest peoples are gaining powerful new allies. The president of Peru announced last week that police would pursue the killers of the Ashaninka leaders. And in New York this week, powerful economic and political leaders committed to protecting forests in their global plan for slowing climate change.
At the UN Climate Summit, we heard pledges that will make it hard for anyone to sell products grown or raised on land that has been illegally deforested. And we heard a call for big economic incentives for countries that stop cutting down forests.
That will not be enough, however. I was one of five indigenous leaders standing alongside heads of state and CEOs, and we will be waiting to see these powerful actors take action in support of our quest to expand our rights to our territories, as well as our right to be consulted and to consent to any development project involving our lands. And we want assurance that new economic incentives will benefit forest peoples -- shown by science to be the best guardians of the forests, when our rights are recognized and enforced.
Strong rights mean that on the isthmus of Darien, where my Emberá and the Wounaan peoples have lived for hundreds of years, the forests are still standing.
The maps we have made show the state of forests -- from the Yucatan in Mexico to my home in the Darien forest. And where traditional forest peoples have strong rights, there are standing forests; where we do not, or where the land is in the hands of the public or private sector, there is devastation. New evidence suggests that this pattern holds true worldwide, and that forests helped by indigenous and traditional forest peoples hold more than 38 billion tons of carbon.
So what is my message? In the Americas, we are sometimes called the "first people," because we inhabited the forests and plains of the new world when the Europeans arrived. They brought with them the notion that property ownership could be proved only through intense use of land and exploitation of timber and gold and mineral wealth at all cost. Five hundred years later, this concept is destroying the planet.
In this context, we can embrace the battle against climate change, but we will continue to protect the forest when new words are used to describe what we do. We do not own the forest; it owns us, and we have a duty to care for it.
So as our new partners arrive home from their trip to New York for the Climate Summit, we invite you to travel with us in the slender vessels that will carry us deep into the communal forests of the Darien in Panama. Perhaps you will fall into harmony with the river and the trees that surround us, and be inspired to help us conserve our forests, not just because we can save the planet, but because you will understand more deeply what will be lost if we fail.
This post is part of a month-long series produced by The Huffington Post in conjunction with a variety of events being held in September recognizing the threats posed by climate change. Those events include the UN's Climate Summit 2014 (that was held Sept. 23, 2014, at UN headquarters in New York) and Climate Week NYC (Sept. 22-28, 2014, throughout New York City). To see all the posts in the series, read here.