Well, the Administration Committee did it, they ruled Cabaret Tony eligible. I wrote previously about how there would be precedent for that ruling (including precedent involving the show Cabaret), but I had hoped common-sense would prevail. Oh, well.
This Cabaret already won its Tony -- Roundabout itself is constantly promoting the production as its "Tony-winning production of Cabaret." Just as Alan Cumming is not eligible for his return as Master of Ceremonies, the show should not be eligible for its return. But it is. I have a feeling the reason it was deemed eligible has something to do with its producers. Roundabout, which operates three Broadway houses, is the most powerful of the city's non-profit theater companies. And it likes to throw its weight around. Something tells me if in two seasons the 2012 Porgy and Bess returned, there would suddenly be some new rule disqualifying it. This is pure speculation however -- right now the only thing that matters is the fact that Cabaret is eligible.
Now, in any previous year, I would be annoyed, but let it go. All four shows would get nominated, Cabaret wouldn't win, and it would be what it would be. This year though things are a little messier. That is because the Administration Committee made another controversial decision this year: in February, it enacted a new rule regarding the number of shows that could be nominated in a given category. A lot of press has been given to it -- mostly because it has the potential to expand the Best Musical, Best Play and Best Revival categories. But there is also the very real chance it will reduce the amount of Best Revival of a Musical Tony nominees. The rule reads:
Where there are five or fewer eligible shows in a Best Show category, at the Tony Nominating Meeting, the Nominating Committee will be instructed to cast one vote each for three eligible shows as nominees on his/her secret ballot. Such ballot shall be collected and tabulated by a representative of the Accounting Firm. The three eligible shows with the highest number of votes will automatically be the nominees in such category. The Accounting Firm will determine if a fourth nominee shall be added to the category in the event that the difference in votes between the third highest ranked show and the fourth highest ranked show is three votes or less.
When this rule first came up, I have to admit, I didn't read it closely and thought the Nominating Committee would cheat. I figured they would use it to expand the nominee count, but never constrict it. Upon closer reading though, it's going to be fairly difficult for them to cheat, short of a prior discussion and a full comparison of Best Revival votes (a process which is more Drama Desk than Tonys). There are now four musicals eligible in the Best Revival of a Musical category: Cabaret, Hedwig and the Angry Inch, Les Miserables and Violet.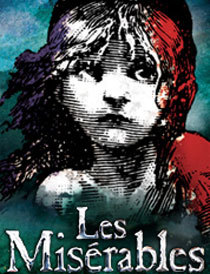 So, this year, the fact that Cabaret is eligible could mean there is a show that is left out in the cold. I hope it is Cabaret. All three other productions are new stagings of popular musicals -- they are what this category should be about. Yet it very well might be one of them that is omitted from the nomination list. (My feeling is that Hedwig is safe, as it's the hit of the moment.) Or all four could be nominated despite this rule. It all depends on the votes.
If anything other than Cabaret is left out, expect some really angry producers. Of course, Roundabout is also the lead producer of Violet, and it may be difficult, though not impossible, for the organization to be angry, given the situation.
A few other Tony thoughts:
Ramin Karimloo is amazing in Les Miz, yet he didn't receive Outer Critics Circle or Drama Desk Award nominations. He more than deserves a Tony nomination.
For some unknown reason, the design team for Aladdin was snubbed by the Drama Desks. The look of Aladdin is its most wondrous feature. The sets, costumes and lighting all deserve nominations.
Every year there are some other people that I would also like to see remembered, just because in my head they should be. These aren't necessarily people who have a shot in their category (and, indeed, I'm not including really obvious nominees), but they are people who left a lasting impression on me. (Like Hannah Nordberg as Olive in off-Broadway's Little Miss Sunshine -- I still cannot believe Stephanie J. Block got a Drama Desk nomination and she didn't. Pity she cannot be Tony nominated.) This year that list includes:
Celia Keenan-Bolger, The Glass Menagerie
Anyone in the ensemble of Twelfth Night/Richard III
Anika Larsen, Beautiful
Jarrod Spector, Beautiful
Rebecca Hall, Machinal
Dearbhla Molloy, Outside Mullingar
LaChanze, If/Then
Anyone in the ensemble of The Cripple of Inishmaan, especially Ingrid Craigie and Gillian Hanna
Anyone in the ensemble of Casa Valentina, minus Lisa Emery
Good luck to everyone Tuesday! More to come after the big announcement.