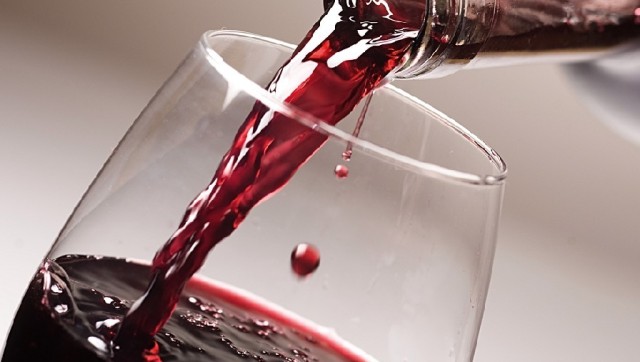 Just over three years ago, I wrote a post on Drinking Diaries announcing that my husband and I were going to be alcohol-free on Mondays. It sounds like no big deal -- and it wasn't -- but it was the first time we had made a conscious decision to keep wine off the dinner table. We're not big drinkers, but it wasn't strange for us to have a glass of wine with dinner nearly every night. Three years later, we've stuck to our alcohol-free Mondays, and often opt for seltzer or iced tea on other days, too.
In my continued effort to explore the role drinking plays in my life -- and in celebration of our new Drinking Diaries anthology -- I decided to go alcohol-free for the month of September. I'd been looking for an excuse to try abstaining for a month, ever since I interviewed Carrie Wilkens, Ph.D, cofounder and clinical director of the Center for Motivation and Change in New York City, for an article I wrote called "The Art of Mindful Drinking," During our interview, I remember Dr. Wilkens saying that one of the first things she suggests patients do is to take time off of drinking. And so, I did.
Here's what I learned:
▪ It wasn't as hard as I thought it would be.
▪ I missed drinking most on Friday nights, a sacred evening for our family when we have a longer-than-normal dinner and always stay home.
▪ I strangely enjoyed the challenge of saying "no," particularly during occasions when I would normally have had a glass of wine or two, such as during our book party and at a gourmet dinner out with my husband.
▪ All this time, I thought it was wine that was making me tired. But it turns out I still doze off in front of the TV -- even without any alcohol in my system.
▪ Last weekend, I had to tell a waiter several times that I wasn't drinking, as he refreshed the glasses at our table from a giant pitcher of red sangria. It made me empathize with other abstainers.
▪ I'd expected to feel more clear-headed and energetic without the alcohol, but I basically feel the same. Perhaps the amount I normally drink isn't enough to make me feel fuzzy and lethargic?
▪ I miss drinking when I'm eating a good dinner. There is no doubt that for me, wine not only takes the edge off, but also enhances flavors, adding to my enjoyment of food.
During that same interview with Dr. Wilkens, she explained that "It's not unreasonable to have alcohol as a part of your life, as long as you are able to assess whether or not you are relying on it too much." The key, she added, is learning to consume consciously enough to know how you're being affected.
Consciously is the key word here. And taking a month off from drinking has made me more aware than ever of when and how much alcohol I'm consuming. Another positive factor came from a parenting perspective -- it felt beneficial showing my kids that I wasn't drinking, allowing them to see that I am mindful of my alcohol consumption.
A month without drinking has me feeling refreshed and triumphant, and I'll probably do this again at some point in the future. I'd be lying, though, if I said I'm not looking forward to the end of the month. I can already "taste" the tannins of a full-bodied cabernet in my mind. But first, I still have six more days to go.