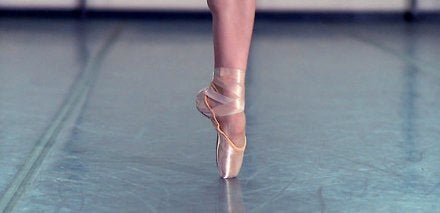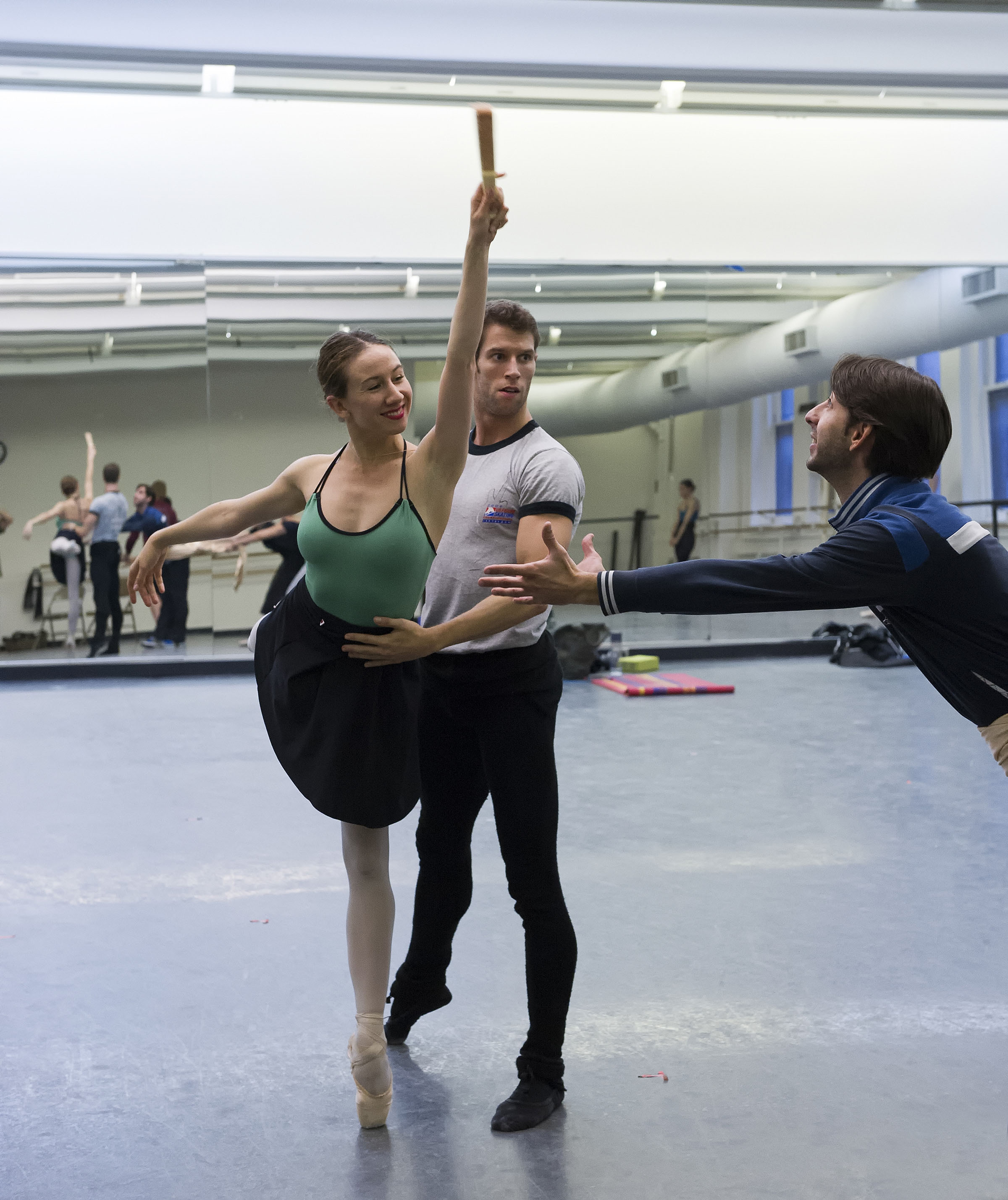 Isabella Boylston as Kitri, James Whiteside as Basilio and Julio Bragado-Young as Gamache in rehearsal for American Ballet Theatre's Don Quixote. Photo: Gene Schiavone.
The dust will barely have settled on American Ballet Theatre's fleeting but ambitious New York City Centre season when the company decamps to Spain's most happening city -- Barcelona. The contrast in programming could not be more stark -- from revivals of Mark Morris, Twyla Tharp, José Limón, Agnes de Mille, George Balanchine and the much-anticipated world premiere of Alexei Ratmansky's new Shostakovich ballet at City Centre, to the Russian war horse Don Quixote at Gran Teatre del Liceu.
Will performing in the homeland of Miguel de Cervantes add even more Spanish brio to this spirited, madcap Russian ballet?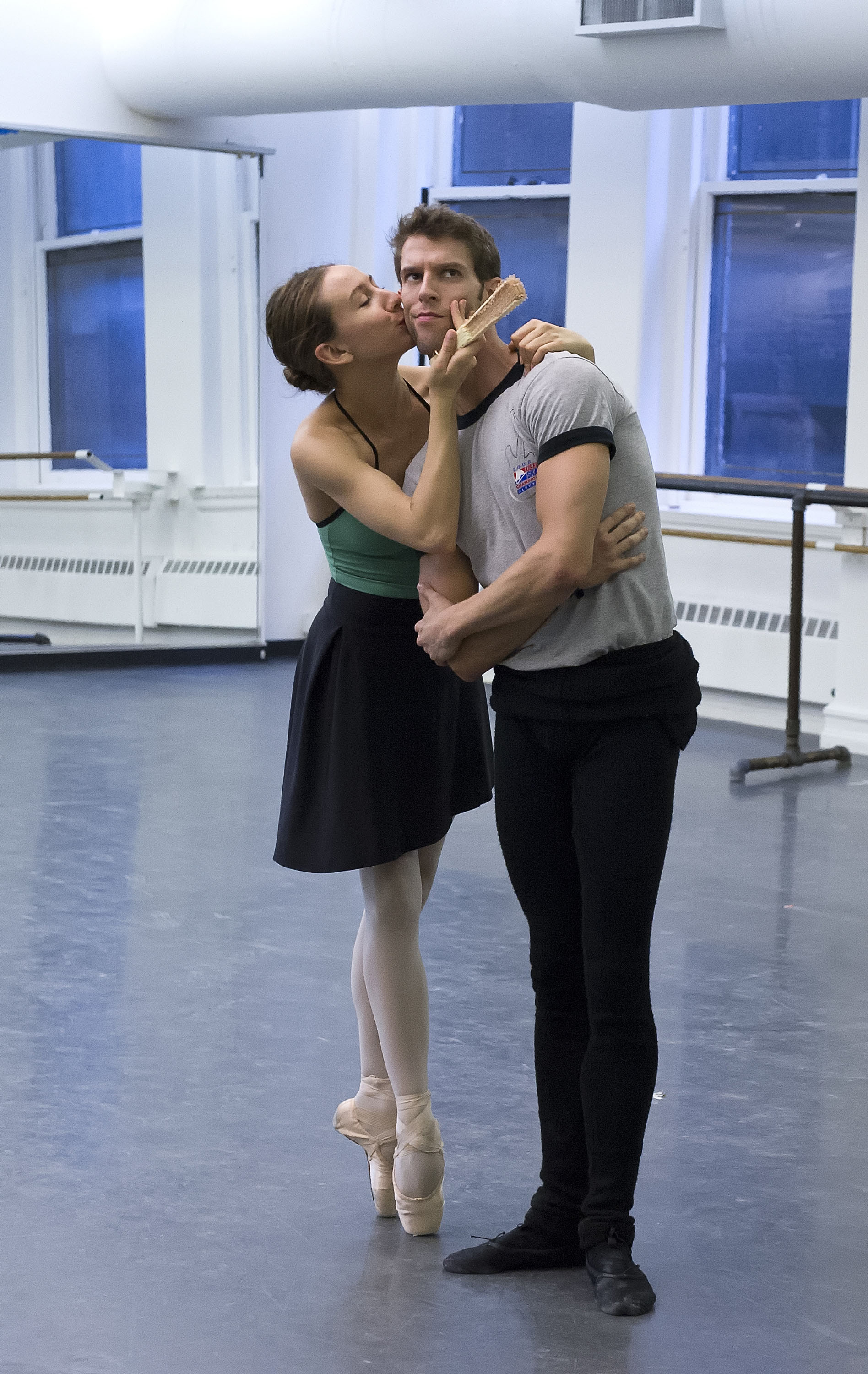 Isabella Boylston as Kitri and James Whiteside as Basilio in rehearsal. Photo: Gene Schiavone.
With the Spanish economy in perilous condition and with recent renewed calls for Catalonia to declare independence from Madrid, will the image of the proud and idealistic -- but also isolated and absurd -- Don Quixote tilting at windmills strike a powerful chord with audiences in Catalonia's capital?
Don Quixote was not one of French-Russian choreographer Marius Petipa's finest works; modern productions draw mainly from Alexander Gorsky's spectacular 1900 revival for the Bolshoi. In this latest staging for ABT, Artistic Director Kevin McKenzie and Ballet Mistress Susan Jones retained the streamlined concept of Mikhail Baryshnikov's 1980 production, but reworked many of the individual dances and mime sequences, fleshed out the character of Don Quixote (who, over decades, has receded to an inconsequential cartoon-like figure) and introduced more comedy. And for the famous dream scene, they went back to draw more heavily from Gorsky's original vision.
Few ballet companies boast a bench of principals and soloists as deep and as diverse in their appeal as ABT. Barcelona audiences will have their pick of six thrilling pairings in the lead roles of Kitri and Basilio: Xiomara Reyes/Herman Cornejo, Polina Semionova/Cory Stearns, Yuriko Kajiya/Daniil Simkin, Natalia Osipova/Ivan Vasiliev, Paloma Herrera/Cory Stearns and debuts from Isabella Boylston, who recently won critical acclaim as one of the leads in Ratmansky's controversial new Firebird, and newcomer James Whiteside (previously with Boston Ballet). Debuts from Hee Seo (newly appointed principal dancer) and Alex Hammoudi as Mercedes and Espada are also eagerly anticipated.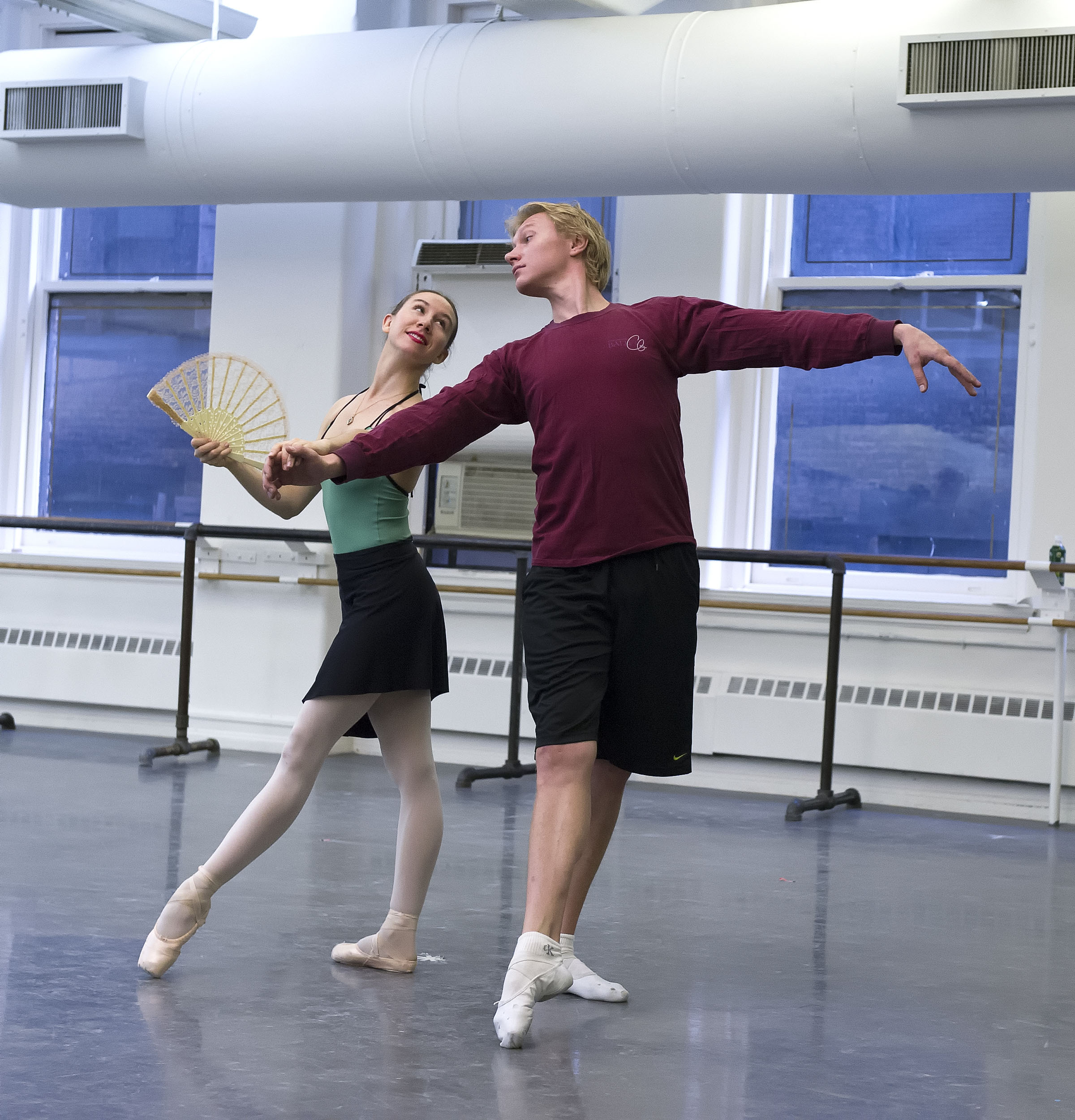 Isabella Boylston as Kitri and Vitali Krauchenka as Don Quixote in rehearsal. Photo: Gene Schiavone.
It is not just the many show-stopping sequences of bravura dancing that have proved irresistible in this ballet. The prologue sets up Don Quixote's journey with concise wit and charm. The men's gypsy dance, the hysterical antics of Gamache and Lorenzo in Act I, and the enchanting, effervescent character of Amour are some of the many pleasures in this popular work.
Join Ballet to the People in Barcelona and find out whether Don Quixote -- with the faithful, down-to-earth Sancho Panza at his side -- succeeds in his quest to restore the virtues of knight-errantry to a civilization that has lost its sense of chivalry.
"To surrender dreams - this may be madness... Too much sanity may be madness. And maddest of all, to see life as it is and not as it should be."

- Dale Wasserman, Man of La Mancha (based on Miguel de Cervantes' Don Quixote)

Tickets available for American Ballet Theatre Oct 24-28, 2012 at Gran Teatre del Liceu.