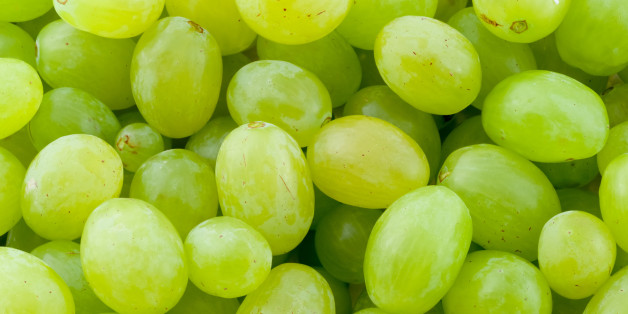 Now that we're in the thick of the summer heat with Labor Day parties around the corner, we at The Salonniere, the leading dedicated source of entertaining tips from party experts, decided to ask 10 of the country's top food and wine experts to share the name of their favorite warm weather party vino -- wine that's refreshing and delicious but also affordable enough to serve at summer soirees. Here's what our 10 virtuosos of vino told us, and all these picks are under $20 per bottle. We'll drink to that.
Jennifer Simonetti-Bryan, wine educator and master sommelier:
It's all about rosés during the summer because they are so refreshing and flavorful. I recommend a Spanish rosé (or rosado) called El Coto Rioja Rosado. It's a real crowd-pleaser and under $10 a bottle at retail.
Dustin Wilson, master sommelier and wine director at Eleven Madison Park:
At $18 a bottle, Guy Bossard Muscadet, Loire, France, is a bright and minerally white that kills it for the price!
Maureen Petrosky, author of The Wine Club
I like the 2013 Bridge Lane White Blend from Lieb Cellars. It retails for $20 a bottle but you can buy the box, which is about four bottles, for only $48. I know this sounds crazy, since I've never come close to finding a wine in a box that I would recommend, but it's the best boxed wine I've ever tasted and it has fooled many of my wine geek friends.
Adam Platt, restaurant critic at New York magazine :
I like Domaine de la Papier Sevre et Maine from the Loire Valley. This isn't your grandmother's Muscadet. It has the depth and purity of much more expensive wines and, at $19.95 per bottle, you can't beat the price.
Vilma Mazaite, advanced sommelier at La V Austin:
I like Domaine Collin Cremant de Limoux Rose Brut from the Languedoc region in Southern France. It is a refreshing, energetic and bright wine made in the same style as champagne. The best part is the price -- less than $15 a bottle.
Catherine Louise Schubert, top Manhattan caterer:
A particular favorite is Pomponette Couteaux d'Aix-en-Provence.This wine is delicate with citrus and berry notes but not too delicate. At under $17 a bottle, it won't break the bank.
Brahm Callahan, wine director at The Nantucket Wine Festival :
My favorite is Malvira Roero Arneis 2012. It's crisp and clean with lifted citrus aromatics and, at $17.99 a bottle, won't break the bank.
Mary Ann Vangrin and Natalie Wassum, co-founders of Wine Sisterhood:
In hot weather, we love Lady LaFemme Prosecco. It's fresh, affordable and perfect for sipping on a sweltering afternoon.
Mia Van De Water, wine director at the North End Grill:
In the summertime, my go-to sipping/picnic/patio wine is Txomin Etxaniz.
Walter Robb, co-ceo of Whole Foods Market:
I love the 2012 Chalk Hill Chardonnay from Rodney Strong for under $20.
Santé, and stay cool.