Let's face it after watching the evening news these days you aren't exactly encouraged to splurge on redecorating. But living with an outdated decor or in rooms that are bleak is not the solution to weathering tough times. So here are a few suggestions to liven up your space no matter what your budget might be.
$0 Solution: It never hurts to make old things new again. So take all of the framed artwork in your house and rearrange it: pull out one piece from a group and put it alone on a wall for dramatic effect. And don't shy away from a large bold piece on a smaller wall.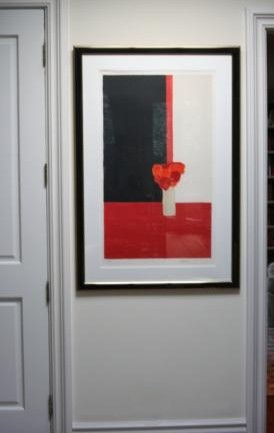 Or relocate some art to just above a piece of furniture or above the mantle. And please, whatever your instinct is for the height placement....lower it! Don't worry, you're not alone. Most people center pieces top to bottom on the wall and wonder why it looks so lonely. Here is your new rule of thumb....from the top of the furniture piece measure 9" to the bottom of the frame. Hang it and trust me; everything looks better when it's grounded!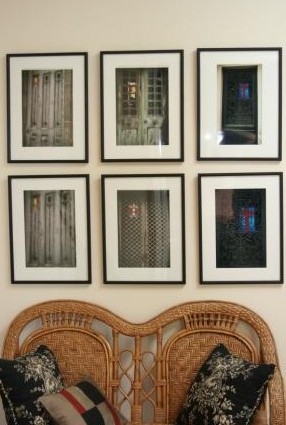 $250 solution: A little organized chaos goes a long way. Create a photo/art collage with all black frames. My inexpensive "go to" place is Aaron Brothers, where you can find frames between $13.00-$20.00. Mix up the sizes to keep in budget.
Print your favorite photos in black and white and then mix the photos with black and white art. If you don't have black and white art look thru the newspaper and cut out pictures that you find interesting. Once they're in the frame no one will know the difference!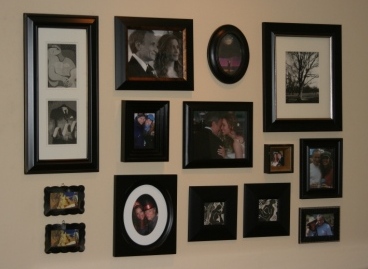 They always say 'true randomness is impossible to achieve.' So put some thought into your cluster. Anchor both ends with a compatible size and shape, and align the outside edges. The interiors are where you can achieve your organized chaos.
$500 solution: Create your own unique gallery. Depending on how long your hallway is choose three to five photographs that blend well together. Themes work well here, such as your visit to Monet's garden or the statues on the Charles Bridge in Prague. As every woman knows, size does matter, so enlarge your photographs to 11" x 13" and place them in a 17" x 20" frame. Remember to keep the frames and mattes the same color. This keeps the focus on the photography.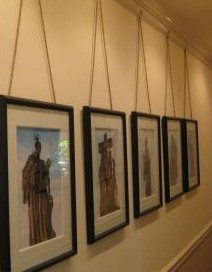 Now for the clever part: Where the wall meets the ceiling add a picture rail. You can find this at Superior Moulding. If you already have crown simply add this piece to the bottom. Next you will need picture hooks. These are not easy to find but my favorites are found at Liz"s Antique Hardware. The trick is to make certain the curve of the hook fits nicely on the picture rail. A helpful hint if it doesn't fit, is to add a ¼" piece of wood behind the new molding. It will then fit like a glove!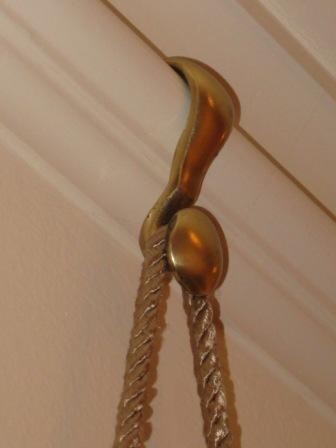 The next step is to attach cording to the back of your framed photos and then loop it through the hooks. Cording is available at most fabric stores. Center the cluster on your wall and set the individual pictures 5" apart.
The result is a unique finishing touch that will bring a smile every time you pass it. And isn't that what we need after watching the evening news!