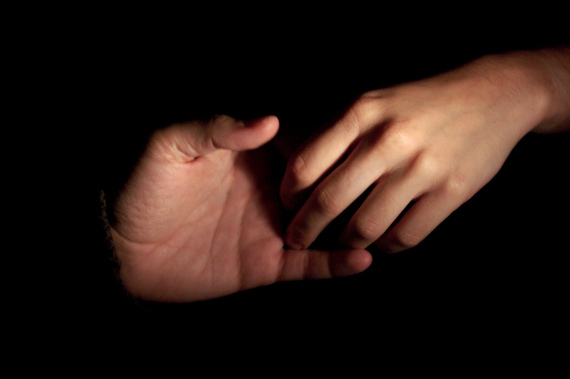 At a time when violence and killing seem to break out everywhere around the world, an increasingly strong beam of hope is being cast from Colombia where a 60-year old conflict between the government and marxist guerrillas may be coming to an end.
After two long years of tortuous negotiations, the peace process initiated by President Juan Manuel Santos is gathering steam with agreement nailed on four out of six points. And a fifth one optimistically close to being there.
Juan Manuel Urrutia, himself a direct participant in 1998-2001 in a previous but failed negotiations process, reports in El Molino Online that:
What took place in the much-expected meeting of victims of the conflict with negotiators from the Government and FARC in Havana, has been called historic. It disarmed criticism by enemies of the process and quelled all doubts sown by the media in their effort to disqualify some of the participants who attended the meeting. And exceeded the optimism of the most optimist".
The August 18 meeting, first of three meetings of victims of the seemingly-never-ending war scheduled to be held there, was remarkable for what it achieved. And, also for what was not said: Not one word about avenging the dead.
And the victim delegates have plenty reasons to hate FARC.
Attending was Constanza Turbay, whose family was virtually wiped out by the guerrillas. In 1995, her brother Rodrigo, then a member of Colombia's House of Representatives, was kidnapped by FARC. Later, a statement from the insurgents said he had drowned while crossing the Caguán River in a jungle area. In 2000 in the midst of the negotiating process, a FARC unit intercepted a group of cars and killed her second brother, Diego, and her mother.
Also present was María Angela Giraldo, whose brother was one of 12 members from the Valle del Cauca State Legislature kidnapped in 2002. Eleven of those, including María's brother, were killed by FARC after the collapse of negotiations in which she played an active role.
El Tiempo writes about the meeting of Constanza Turbay with the insurgents whose organization killed her loved ones:
During the recess, while I was talking to another person [FARC Commander] 'Iván Márquez' approached me and said: 'What FARC did to your family was a very big error and I'm asking for forgiveness [...] Your brother Rodrigo was a great man.
The news site La Silla Vacía quotes Ángela María Giraldo:
After the event closed, [FARC Commander] Pablo Catatumbo approached Angela María Giraldo who was talking to [High Commissioner for Peace] Sergio Jaramillo to 'acknowledge that what I had said (about the Giraldo family reaching out to him to free the deputy) was true. He also told me that he recognized my suffering and that nothing of the kind should ever happen again.
Equally noteworthy is how far this peace process has advanced.
In the long course of that South American nation of 47 million's bloody civil strife, the government had twice attempted to reach a peace agreement with the mosaic of marxist-oriented groups fighting for power.
In 1984, under the administration of Belisario Betancur, several insurgent groups most notably the media savvy M19 signed a truce followed by participation in political life by guerrillas. Many assassinations later, in November 1985 M19 stormed the Palace of Justice in downtown Bogotá sparking an army takeover that resulted in hundreds of dead and scores of disappeared.
M19 was to finally lay down its weapons in 1991, when it subscribed to an amnesty and former comandantes are now leading opposition figures, including the current mayor of Bogotá, which Michael Maisel ranks as one of the world's best in a World Post published earlier this month by the Huffington Post.
But political participation has come at a very high cost, which has bred mistrust by all left organizations. And the fear of political assassination has been the reality of what has been considered one of the world's most violent countries.
During the 1990s, demovilized guerrillas and supporters were gunned down systematically as they engaged in legal political action. Former M19 commander and presidential candidate Carlos Pizarro was murdered, just as were Jaime Pardo Leal, head of the Patriotic Union party had been in 1987, and Bernardo Jaramillo Ossa from the Union Patriotic Party, which lost hundreds of candidates for lower offices.
In 1998, the administration of Andrés Pastrana started another round of negotiations that ended in 2001. Soon after that, former political presidential candidate Ingrid Betancourt was kidnapped by FARC, and held along with scores of others until their dramatic rescue on 2008.
Between 2002 and 2010 president Alvaro Uribe Velez maintained a hard line against FARC. During this period, in which current president Santos was minister of Defense, with the help of U.S. military technology, FARC suffered a series of blows, that severely degraded their military capacity and killed several of their historic commanders.
Two years after assuming the presidency in 2010, President Santos announced a new peace initiative.
Peace negotiations were launched in Oslo and soon after moved to Havana. They have consisted of 6 points dealing with 1) Agrarian development; 2) Political participation; 3) Ending the conflict; 4) The illegal drug problem; 5) Victims and 6) Implementation.
They are based on the negotiating principle that "nothing is agreed upon 'til everything is agreed upon".
Former President Uribe, waving the bloody shirt of FARC victims, became a vociferous opponent of the negotiations.
In last May's presidential elections, Mr. Uribe constitutionally unable to serve a third term, threw his support and political prestige behind Oscar Iván Zuluaga, a candidate who claimed the peace discussions were surrendering to the communist guerrillas.
Mr. Santos, on the other hand, ran his campaign on the promise of peace. Colombians rewarded him with four more years.
Last march, invited by Harvard Kennedy School Carr Center for Human Rights Policy, High Commissioner for Peace Sergio Jaramillo said,
At the end, peace is a decision. A decision for the future and against the past. It's necessary for people across Colombia to look at themselves in the mirror and say: I prefer peace.
This appears to be more possible today in Colombia than any time in recent history.