Latinos live in a world full of flavors, colors and rhythms that transcend social and economic status. We are a complex bunch with many traces connecting us back to different continents, religions and races. However, it seems that our cultural richness is mostly unknown to other Americans, who tend to define us as a monolithic group that speaks the same accent, eats the same breakfast and worries about the same set of political issues. This is why it is urgent for us as the fastest-growing minority in this country to tell our stories and lift the veil from everyone's eyes: Latino families may have entrepreneurs, college professors, single mothers or fathers, uneducated peasants and one or two brown sheep. Yes, we are normal like that.
This is the world that 2012 Pulitzer Prize winner Quiara Alegría Hudes brings to life in her play Water by the Spoonful, which debuts January 8, 2013 at Second Stage's Tony Kiser Theater in New York. "We need to tell [mainstream America] 'this is who we are, this is what's happening in our community, this is our American story and how we fit into the American picture' so others who are not familiar, learn," Ms. Alegría Hudes explains. One wonders, though, if there remains a "mainstream America" after the demographic map revealed a, well, new America.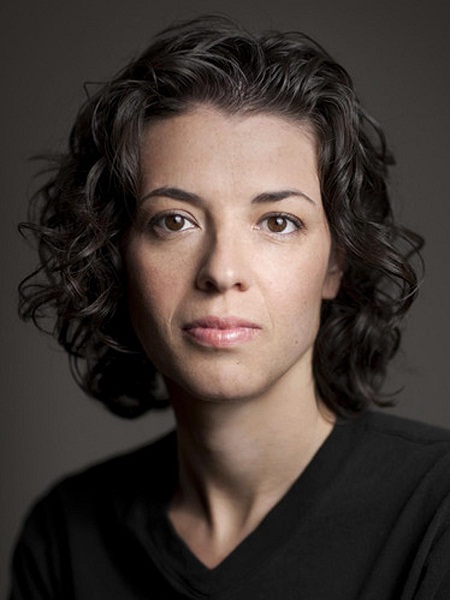 The play is the second in a trilogy that began with Elliot, A Soldier's Fugue and will follow with The Happiest Song Plays Last, which is scheduled to make its world premiere in April 2013 in Chicago. The story develops in Philadelphia where Elliot, an Iraq War veteran returns home to his Puerto Rican family and finds them in disarray, limiting his own dreams of moving forward in life. He has a closer bond with his cousin Yazmin, who is an adjunct professor of music and is going through a divorce. In parallel, his mother's online support group for crack addicts shows both the fragility and the strength of the human spirit and intersects with Elliot's path in surprising ways.
"You have these two cousins facing these questions about their future. One of them, Yazmin, she is highly educated and she is trying to figure out how to reconcile that level of education, that her parents' generation hoped for her, with the rest of the family who maybe have not gone to college. Her cousin Elliot had also hoped to go very far but he has not gone to college and feels stuck. This story of cousins is the story of a generation," Ms. Alegría Hudes adds.
Water by the Spoonful goes beyond the hilarious Latino family dynamics and enters the realm of a multicultural world where characters living in different time zones connect online looking for support, redemption and self-identity. It also shows how our communities, both on and offline, are truly melting pots in an era of interconnectivity. "I not only see the world as a Latina, but as an American who has a mixed identity," Ms Alegría Hudes says. "As an American playwright in 2012, I want to be writing about American culture now, telling stories about who we are today," she adds.
Another element that could not be missing on the play is music. It is common for Latinos to study, cook and even clean with some beats playing in the background. The point here is that we could do it to the rhythm of salsa, merengue, rock, ballads, or in this case, jazz. Ms. Alegría Hudes included some dissonant musical notes from iconic American saxophonist and composer John Coltrane as part of Yazmin's music lesson for her students. "I got so excited about the process of writing with music in mind (I told you music is a "passion point" for us) that on my next two plays, I wanted to go even deeper. My next two plays actually include live musicians on stage. My next play has a cuatro player on stage throughout the play," she says. "To me it is a way to make the theatrical experience richer, more beautiful and exciting for the audience," she added.
Water by the Spoonful is an honest reflection of who we are as part of the American society ensemble. You will laugh, ponder and hopefully learn that Latino families are multicultural, multifaceted and as fragile as any other nucleus. Hopefully, more and more Latino plays will get produced on stage so they can trickle down to our schools and literary heritage. "Our voice exists, but it needs to be heard," Ms. Alegría Hudes concludes.
Carlos Macías is the social media/community manager at d expósito & Partners
(Disclaimer: d expósito & Partners consults with Second Stage Theater on Hispanic audience cultivation and press relations.)
(Photo Credit: Quiara Alegría Hudes)