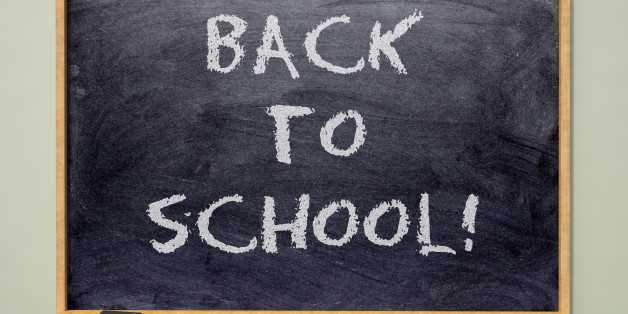 Depending on where you live, back-to-school time might be mere days away or a full month from arriving.
Still, it's coming.
You can tell from all the ads that use cutesy, kid-like crayon or chalk writing to promote notebooks and backpacks and laptops and locker décor (Yeah, I can't believe that's become a thing, either, but it has). Speaking of back-to-school shopping, I've always loved this Staples commercial, pitch-perfect in its depiction of parental glee this time of year.
Here's the thing, though. As dour as the faces of those two little kids in that ad appear, I'm not so sure that most kids are really all that bummed to be going back to school. I know my girls would never cop to it, but I firmly believe that when our first day of classes finally rolls around on August 25th, they'll be as eager as any gloating mom or dad to welcome back the structure and routine (and time away from parents!) that school brings.
Just don't let 'em know that I'm on to them.
BACK TO SCHOOL

They couldn't wait for summer
with its drowsy afternoons,
its swimming pools and lemonade,
its lovely midnight moons.

They couldn't wait for summer
and for staying up past 10,
for waking when they wanted to
and napping now and then.

They couldn't wait for summer
to stare into the sky
while spying birds and bunnies
in the clouds that floated by.

They couldn't wait for summer
to lie around all day
to laze about from hour to hour
as time just slipped away.

They couldn't wait for summer
to do nothing much at all;
but by July, when boredom hit,
they couldn't wait for fall.

©2014 The Well-Versed Mom