In the last several years, we have witnessed what can only be called a creative revolution. This upheaval is evident in all creative fields, but the change has been perhaps most dramatic in film and video.
Film has historically been a resource-intensive art form -- requiring enormous sums of capital and specialized knowledge. Now with digital technology, it is one of the most accessible mediums.
That accessibility in itself is not news. At least since 2000, Hollywood and indies alike have been enjoying (and sometimes barely surviving thanks to) the savings in stock and processing that digital has afforded. That accessibility extended to the broad public in 2006 when the first ultra low-cost camcorder appeared on the market with a price point of $20, setting the stage for a year in which digital video technology became ubiquitous, appearing as a standard feature of mobile phones and other devices.
It was that same year that I co-founded the Disposable Film Festival. As a student of film, I understood how transformations like those brought about by 8mm and videotape had changed aesthetics, perspectives, and ultimately, the industry. The introduction of digital video into every aspect of our daily lives was about to initiate another transformation in the cinematic landscape. The tectonic plates were rumbling, and we were in for an earthquake.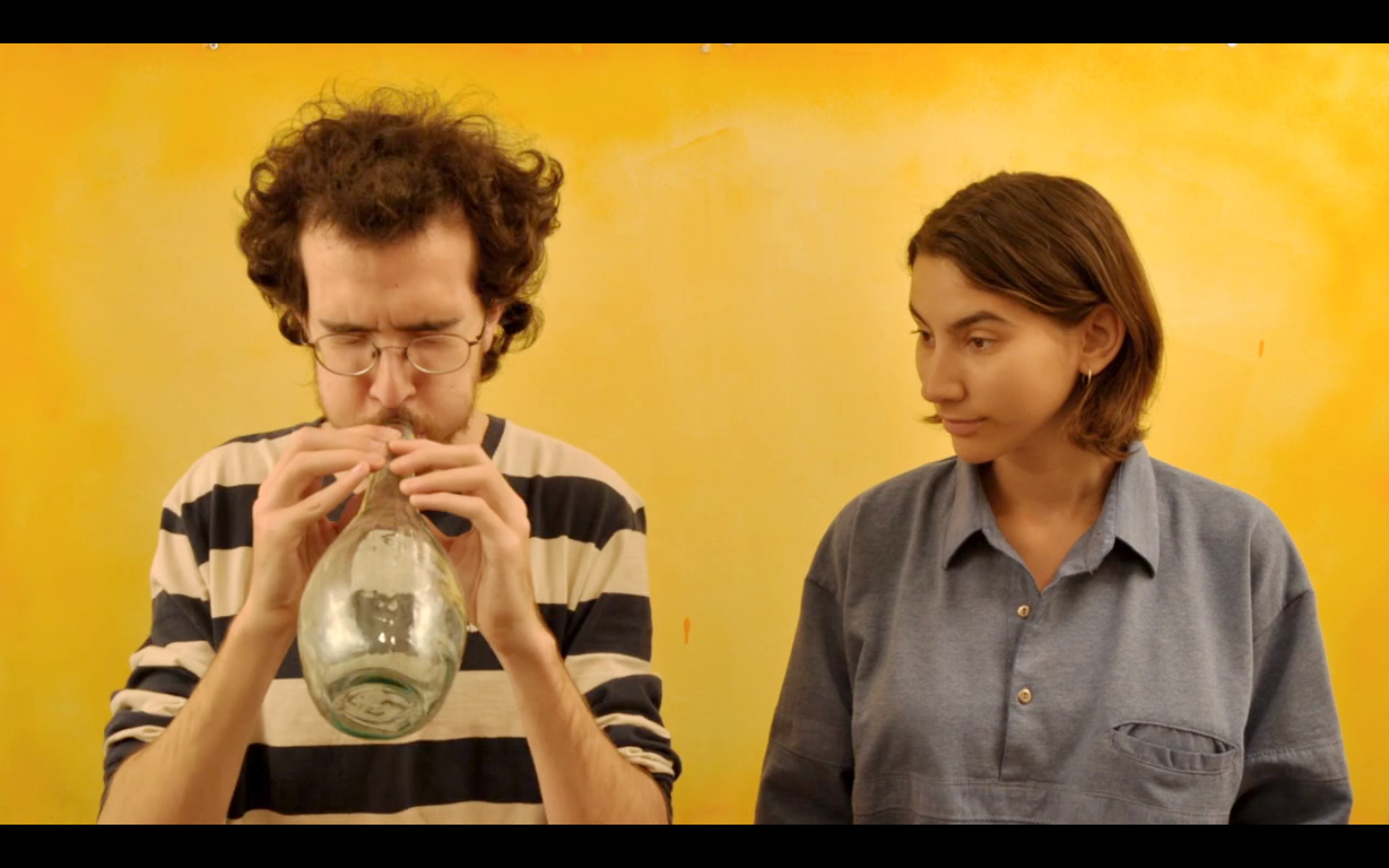 To be screened opening night at this year's Disposable Film Festival, "Bottles" was made by Toosh team in the Arts of the Screen Department in Bezalel Academy of Art and Design (Jerusalem). Features original bottle music.
The transformation has been so fast and so complete that, only a few years later, it's now hard to recapture the excitement of the era that gave birth to the Disposable Film Festival. We can't even imagine what life was like before high-definition video technology came to be with us all the time, in our pockets, in our hands, in the devices that we interact with daily. We shoot at a resolution that would have been unimaginable at the beginning of the millennium, and then broadcast that video in high def to every corner of the world, all with a swipe of our touchscreens. The ability to casually make video and the technology that affords it are no longer news.
They are the status quo.
In the wake of this technological transformation, we have seen a surge of storytelling that is expanding and redefining our ideas of both visual and the narrative technique. In the old days, a tiny fraction of the people interested in making film were able to see their projects realized. Now there exists a robust online film community rich in innovation, arguably the greatest collective of artists we have ever seen. The most vibrant of these communities exists on sites like Vimeo, where more than 8 million filmmakers (disposable and otherwise) gather to share, discuss and improve upon their work in a uniquely supportive environment.
This is all set against the backdrop of a film industry in crisis.
Both Hollywood and independents are feeling commercial pressures more than ever in an increasingly crowded marketplace. As distribution has shifted from live theatrical screenings to online channels, the studios have turned to mega-budget blockbuster IMAX and 3-D event screenings designed to draw audiences back into theaters. At the same time, diminished distribution deals have forced indies to reduce budgets to bare bones. And because of that, it's rare that anyone on either end of the industry can take a chance and attempt to innovate artistically. The stakes have gotten just too high.
So what lessons can the industry learn from the disposable filmmaker?
In some ways they face the same challenges as the big guys. It's a crowded playing field. With more than 48 hours of video uploaded to YouTube every single minute, more crowded than anyone can fathom. They're fighting against obscurity, and they do so by experimenting with new ways to visually tell strong, honest stories.
In short, they innovate.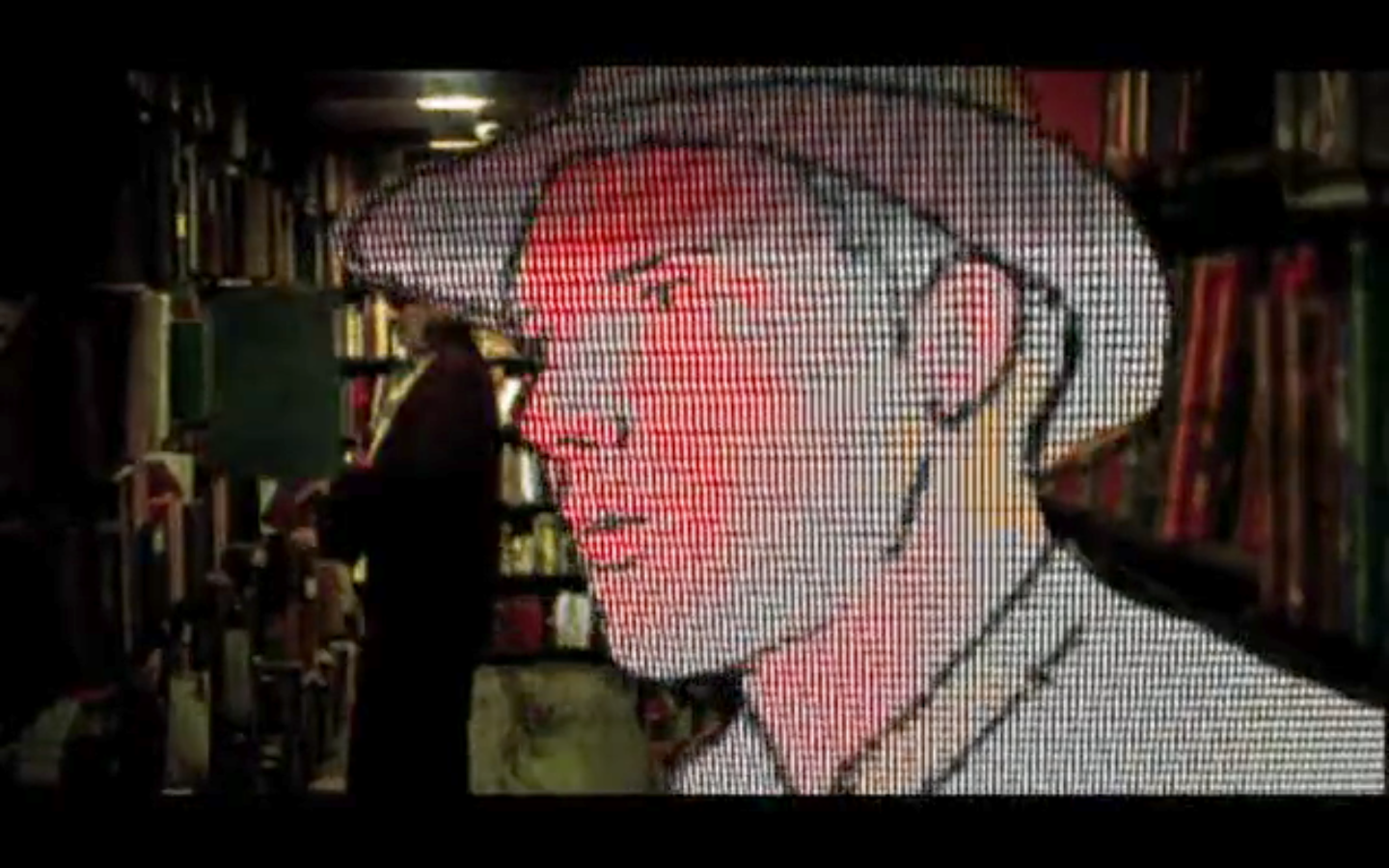 Also to be screened opening night of this year's Disposable Film Festival, "Synchronize" is a tribute to the powerful effect movies can have on our imagination. This short film takes the viewer through the dream of a video store clerk whose vision is formed by the movies he sees and hears. The film is in some ways indicative of this year's submissions and how they differ from past years. It makes liberal use of found footage (in this case 80s blockbusters) and remixes the clips to create something new and original, crafting a world where Indiana Jones can battle a ghost infestation in New York City alongside Bill Murray and the Karate Kid can travel Back to the Future. The filmmaker also uses readily available software like Aftereffects to achieve a dream-like slippage between the reality and a virtual world.
----
The Disposable Film Festival premieres March 22 at San Francisco's Castro Theatre and runs through March 25th. More information can be found on their events page .