Mike Posner is exactly the sort of person you want to be famous.
Posner's good vibes are infectious, just like the hooks of "Drug Dealer Girl," "Please Don't Go" and the Lil Wayne collaboration "Bow Chicka Wow Wow." But right now you're probably thinking to yourself:
"Whatever happened to Mike Posner?"
He's been busy. Really busy, actually.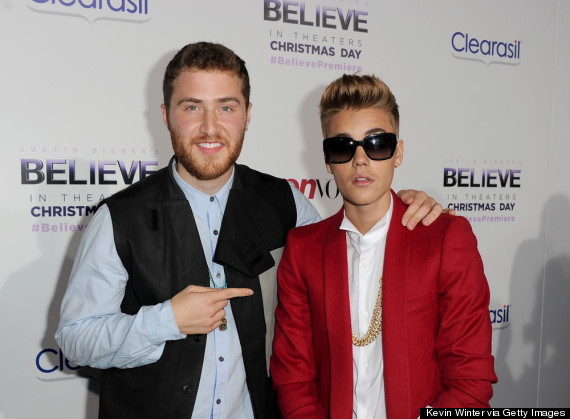 In between penning songs for various friends (he wrote Justin Bieber's "Boyfriend") and hitting the road for the North American leg of Bieb's "Believe" World Tour, Posner managed to gear up for his latest album, "Pages."
Earlier this month, he wrapped up an Unplugged Tour where hemade it a cozier experience for his fans, making it an intimate experience, even bringing the rug from his living room to the stage.
No sooner than we'd begun our conversation with a simple "Hey Carly, it's Mike" did I start to smile. Not because I was talking to an artist who made "Cooler Than Me" in a dorm room just a few miles from mine in 2009, but because the person on the other line seemed to be smiling as well. Mike has a childlike enthusiasm when you talk to him about his work, his journey and his plans for the future. But before we got to talking about his future plans, I wanted to go back to where it all began -- Detroit.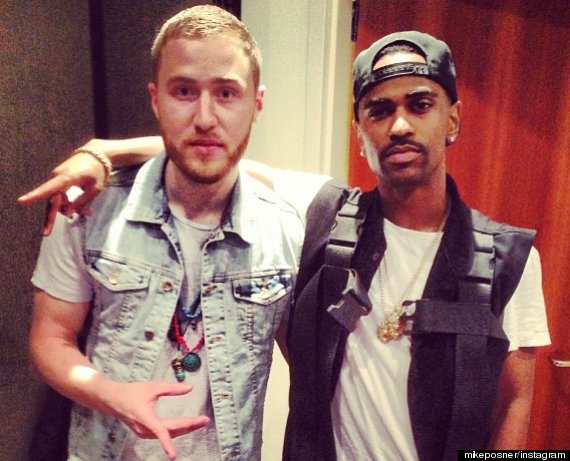 "I grew up in this special part of Detroit called Southfield. Some kids were richer than me, some were poorer, but it made me grateful and appreciate everything I had." Posner's intense drive to "be the best" and lack of love for winters in Detroit led him to North Carolina to attend Duke University.
"I went to Duke because I wanted to go to the best school out of my high school, but I also hated the winters in Detroit. I would just get sad all the time." While I reminisced about the days of going to school in NC and eating Cookout and Bojangles, Mike missed something less...greasy. "Haha I don't miss the fast food as much, but I do miss the people and 40 Below, my barber shop. That was the center of my world."
Los Angeles is the new center of Posner's world, where he now resides and records. When asked about going back to Detroit, he explained he still goes back to visit family, but for now, it's all about LA and touring.
"I do most of my writing on the road. Just the act of of being in between two places inspires me." Considering the majority of Posner's songs include some sort of travel theme, this all makes sense. His first album was entitled 31 Minutes to Takeoff and even includes the sound of an airplane taking off 31 minutes in. His latest single talks about being on "Top of the World" and a song from his first album, Delta 1406, was written on the very plane the song is named after. The idea for "Pages," even came to Posner on a flight home. Posner was a junior at Duke when he got signed and later went around the world in 21 days, but now he's approaching being on the road very differently.
"When I was a young guy, I would just kinda get to the city I was playing in, take the stage, and then that's it. Now, I really try to experience the city that I'm in." When I spoke to him in San Francisco, he'd just gone out for a burrito at his friend's place in the Mission and taken in a lot of Golden Gate Park. Mike and his "gang of foodies" also make sure to always ask locals where the best place to eat is, which is how they recently discovered the best Philly cheesesteak in Philadelphia. But one of the first activities Posner does when he gets to a new city might surprise you.
"I like to go to art museums. I'm kinda nerdy."
Which is exactly the sort of thing you'd expect a sociology major from Duke to say, just not one that grew up making music with Big Sean and collaborating with 2 Chainz.
For Mike, being on the road still seems to involve having a lot of fun. His Instagram shows him in a variety of locations -- smiling with a friend in the Mission in San Francisco, drinking out of the Stanley Cup at the Sochi 2014 Olympic games, and then appearing somewhere in the Midwest on a horse, where he is still smiling, of course. His travels seem to reflect the complex character he is -- the B+ student from Duke who parties with Avicii, but also writes love letters to the cities he's performed in. Oh yeah, he writes love letters to cities (we do too!) When I asked him about how this tradition started, he explained that it came to him about a year ago.
"I didn't really mean for that to sort of be a thing, it just sort of helps me sleep. I need a way to come down from the stage."
He's also going to have to start writing more love letters when he goes back on his tour once "Pages" comes out later this year, but he's been laying the groundwork for his #relateloveinspire album for some time now, especially on his Unplugged Tour. "I wanted to give my fans something they'd never seen before, and something they might never see again."
"Before, the tours I've been on were mainly more about the party and giving people the party, not really about the music. This was my chance to be intimate with fans, and give them something they haven't seen before, and maybe never will again."
When "Pages" drops later this year, each copy sold helps feed a child in need through NYC's Food Bank.