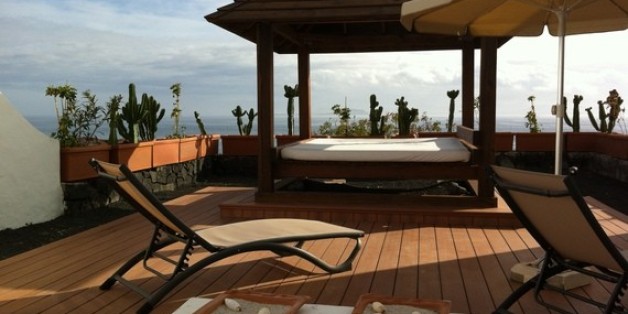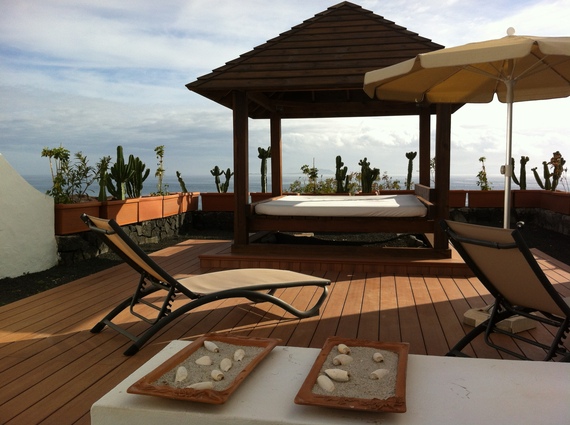 My husband and I were sitting in a coffee house this week. Suddenly, a man and his wife bustled over to our corner and grabbed a freshly-vacated seat next to us. "Brat alert!" whispered the man.
It transpired that a noisy toddler had been ruining their attempt to enjoy their coffee. "I am too old for that," continued the man. My grumpy husband nodded sympathetically. It was only last month that we had to endure an irritating toddler seated in front of us on an airplane. The child insisted on standing on his seat and staring at us. Children have a sixth sense when it comes to grumpy old people like me and my husband. They are like cats who know you are allergic to them, yet insist on purring around your feet or launching themselves into your lap while you sneeze uncontrollably.
This child was no exception. I tried to warn my husband: You should never engage in chat with them or face-pulling. They will find you even more intriguing. Husband made the mistake of snarling. The child loved that. He then insisted on popping up and pulling faces at us throughout the flight -- all four hours and 27 minutes of it.
Don't get me wrong; I like children. I am just less tolerant of them than I used to be and especially when I want some quiet time. So, imagine our delight when we discovered a hotel that offered an 'adults only' area. The Hotel Volcán on Lanzarote, one of the Canary Islands, is the flagship hotel for The Total Hotel Experience Group. The hotel is delightful, resembling as it does, a Lanzarote village tumbling down a hillside slope and situated behind the exclusive "Marina Rubicón" yachting harbour.
I have stayed in many hotels over the years but this one is exceptional. You cannot fail but be impressed by the magnificent entrance to reception, itself housed in a 'volcano'. The entrance is a copy of the famous church in Tequise church of "Ntra. Sra. de Guadalupe" and you would be forgiven for thinking you had made an error and were not in fact, at a hotel. Sunbathing terraces are equally impressive. Some surround a meandering pool while others are adjacent to smaller pools or the large main pool where black rocks appear to tumble down to the water and exotic plants sit proudly by the water's edge.
Nestled within the 'village' are romantic courtyards where you can read a book and enjoy some shade. The hotel boasts a well-equipped gym, squash court and a spa.
Inside the volcano you will be astounded by the incredible waterfall that gently cascades to a seating area. But for grumpy old people, best of all, is an area purely for adults.
Also known as THe Club, this area is tucked away from the main areas. Here, you can enjoy extra perks in your room, such as a complimentary newspaper each day, cotton robes and slippers, wonderful bathroom products and free WiFi. Within THe Club is a private dining room where breakfast and complimentary afternoon tea are served and each evening, a courtesy bar is set up for all residents of THe club.
On the terrace you will find a private sunbathing area overlooking El Castillo de las Coloradas and the island of Fuerteventura. There is a swimming pool purely for the Club residents as well as large Balinese beds to lounge upon and open air Jacuzzis.
In brief, it is the perfect place to spend your holiday if you want peace, with no children attempting to bomb you as you swim up and down the pool, or shrieking beside you at breakfast.
Imagine enjoying a sundowner from the terrace while watching the ferries shuttle between the island and Fuerteventura in perfect calm. It is ideal for all grumpies.
The Hotel Volcán is one of several hotels in the Total Experience Hotel chain that is Spanish-owned and you can find more of them located throughout the Canary Islands.
There are other hotels world-wide that offer 'adults-only' facilities or are 'adults-only hotels. The model is most widely available at beach destinations, where hoteliers are focussed on travelling couples who would prefer a more romantic atmosphere.
A few other hotels you may wish to consider include The Glenmere Mansion, to be found in New York's Hudson Valley. It sits in a 150-acre estate and was voted #1 Romantic Hideaway Hotel in 2011.
Further afield in Mexico is El Dorado Casitas Royale. Those of you who book a private casitas on the beach will be able to enjoy your own Jacuzzis, private beach beds, butler service and have access to the amenities next door at the Karisma Hotels' El Dorado Royale.
In Southern Brazil, Ponta dos Ganchos, Santa Catarina is situated on a peninsula and has twenty-five villas each with private verandas and hammocks. This really is a retreat away from the world. Be prepared for the ultimate in relaxation.
Cambridge Beaches and Resort and Spa on Bermuda, not only features a spectacular spa but has an acclaimed restaurant, fabulous landscaped gardens and a lap pool.
There is no doubt in my mind that a child-free holiday can be the most relaxing if you tend to be a little grumpy some days. Have a look about and see what is on offer for your budget. Hope to see you at the cocktail bar!