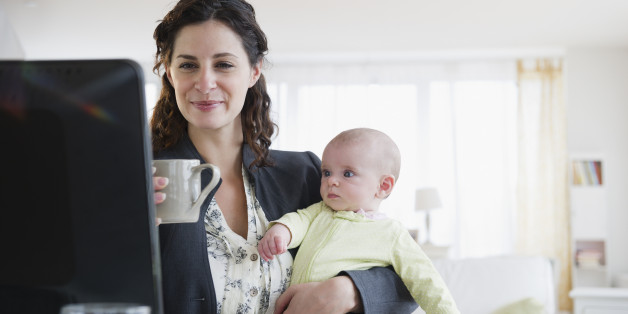 Happy National Flex Day!
Flexible work arrangements are to the 21st century what the five-day workweek was to the 20th century. When cultural, economic and legislative battles were being fought over this new idea, the five-day workweek seemed revolutionary. But as the benefits became clear to companies, government and employees, it became the norm over time and we stopped arguing about whether or not it was a good idea. It became how we worked.
The flex revolution is still in its beginning stages, with battles being fought over how best to implement and why we need this dramatic change in how work gets done. But the normalization of flex is already happening, and companies will find themselves to be the odd men out if they don't keep ahead of this cultural shift. Indeed, the best companies have been leading the way, adopting flexible work arrangements, experimenting with implementation and testing the theory that flex makes good business sense.
In 1926, Henry Ford made a bold leap forward, implementing the five-day workweek at Ford Motor Company without lowering worker pay. The economic theory was that employees would be more productive if they worked fewer hours per week and would buy more cars of they had more leisure time to drive. In 1938, Roosevelt signed the 40-hour workweek into law, making it the norm for most workers. Countries around the world adopted variations of the five-day week, and the world changed for the better.

Now the best companies are leading the way on flexible work. They are proving the theory over and over that flex makes employees more productive, happier and healthier and makes companies stronger. Technology is the enabler, and resistant companies will look like luddites when this revolution of flexible work becomes the global norm.
Working mothers are at the forefront of the flexible work revolution. The contribution of half the population of each modernized country depends on new ideas taking root, and flex is the game changer for moms who want society to catch up to the enormity of changes in how families live today. I am proud of the leadership role that working mothers are playing, but many groups of employees are marching right beside us in our quest for flex: employees caring for elderly parents, millennials, sports enthusiasts, adult students, differently abled employees, people involved in their communities. You name it and they want it. Flex is the answer for nearly every work life need found in today's high tech, highly committed workforce.
The data show why flex works for companies and employees. The Working Mother Research Institute today releases its latest national survey, sponsored by McGladrey, this time on the impact of flexible work, called "How We Flex." Here's the top-line finding that should wake up all employers to the power of flex: 80 percent of respondents say that flex increases productivity, while 77 percent report increased motivation at work. However, a looming issue is how flex is perceived: 44 percent of respondents who use flexible work arrangements say their commitment at work is still challenged by their boss or co-workers.
To foment more support for flex, Working Mother has launched National Flex Day today, October 15. Each year on this day, we will shine a bright spotlight on flex. We will post examples of how flex works for employees and their companies. We will host a national dialogue on flex, and welcome the robust discussion that accompanies change on such a grand scale. We will put forward the companies that are leading the way, like the Working Mother 100 Best Companies . And we will continue to tell the stories of how flex is changing the world for the better.

Happy National Flex Day! Flex your schedule in honor of this 21st century revolution!