You know all of those comedy shows, movies, books, specials, albums and podcasts that your friends can't believe you haven't seen and which they swear will change your life?
Well, we've got a long list of them, too. So we're taking a cue from our friends over at HuffPost Books, who recently launched an awesome book club, and starting the HuffPost Comedy Club.
After all, catching up on a great series you missed is fun, but when you have a community watching it with you, helping you analyze every tiny detail and pointing out references you didn't catch, things start to get really interesting (i.e. nerdy, in a totally awesome way).
We'll pick one topic per month -- a series, the newest stand-up albums, a book, podcast, etc. -- and then we'll have ourselves a good old-fashioned geek-in. On our live blog, your HuffPost Comedy editors will give their thoughts, insights and reactions, and you'll give us yours in the comments. Plus, we'll feature some of your tweets, comments, photos and more on the live blog.
For our first pick, we're going to watch British Channel 4 cult-favorite series, Spaced, which is readily available on Netflix streaming, HuluPlus, and can also be purchased here.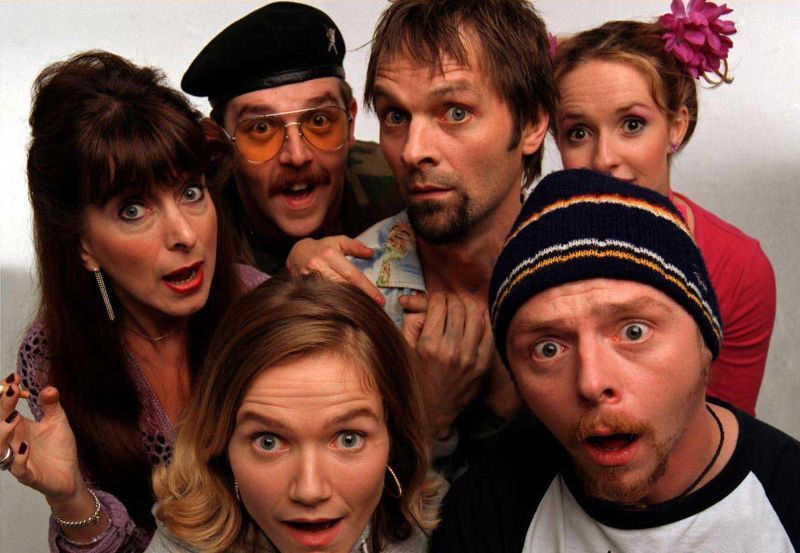 "Spaced" was written by and stars Simon Pegg (Shaun of the Dead, Hot Fuzz, Star Trek) and Jessica Hynes (SOTD, Son of Rambow). It was directed by Edgar Wright (SOTD, HF, Scott Pilgrim vs. The World), and it marked the television debut of Pegg's best friend and frequent collaborator, Nick Frost (SOTD, HF, Attack the Block).
For the first two weeks, we'll focus on Season One (1999), and then look at Season Two (2001) for the final two weeks. Along the way, you can give us your recommendations for what the Comedy Club should tackle next.
The Comedy Club will officially begin on March 1, and we're planning a fun event for early April.
So join the HuffPost Comedy Club by signing up below, tweet at us using #HPComedyClub, and get ready to be Spaced!
Enter your email address to receive weekly updates from The HuffPost Comedy Club when it launches. Your email will not be used for any other purpose. You can also follow us on Twitter or Facebook to find out more. If you have any questions, email us at HPComedyClub@huffingtonpost.com.