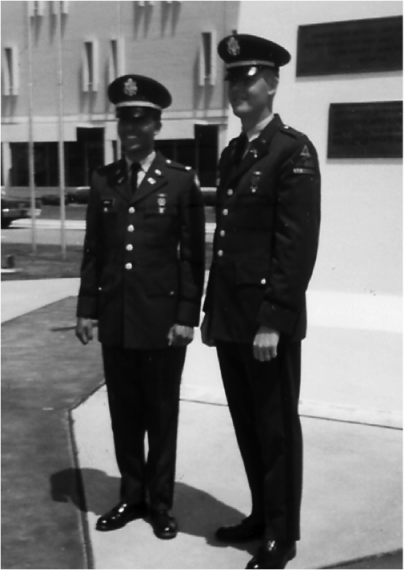 For Dr. Frank Davila, personal stories and the storytelling process itself are central to his work as a mentor of aspiring leaders. A former teacher, principal, administrator, university professor, and state director of English Language Acquisition, he now focuses on supporting the academic achievement of bi-national students through cross-border coordination and innovative uses of technology. His previous work with the 8-state consortium Innovative Educational Technology (InET) and as a private consultant and volunteer is especially important in light of research that consistently illustrates the importance of culturally-competent mentoring to student success. Dr. Davila is one of the community leaders who will speak at the 2016 GlobalMindED conference (see www.globalminded.org) to offer his insights on access, equity and opportunity for students of all backgrounds.
Growing Up
Completing high school--while helping his family pick cotton on a grueling schedule in West Texas--was no easy task. Being a migrant student meant that first grade and senior year were his only full years of school. Of the three brothers and four sisters in his family, only Frank and two of his siblings finished high school. Frank recalls a persistent feeling of both academic and linguistic disconnection, but also recognizes that his ability to adapt grew out of those years.
With the support of his parents, Frank took an optimistic and practical approach to life, seeking to connect his dreams of a more stable situation with tangible achievements. His father was a positive example of fair leadership, dedication to education, and enjoying family time. Frank says that all of his relatives helped teach him the value of hard work, and as a young man he began to see "interesting challenges" where others would see burdens. He came to place great value on generosity as he witnessed his family and other migrant workers aiding one another.
He also had the help of three teachers in particular. His first grade teacher helped look out for his material needs, and also fueled his love of reading and writing by giving him extra books. A junior high teacher who understood the work lives of migrant students like Frank developed closer relationships with those students than most other teachers were willing to do. In high school, Frank's counselor believed in him enough to walk him through the college admissions process, sometimes submitting the necessary documents on his behalf. Additionally, running track, playing baseball, and church involvement gave him leadership opportunities and healthy outlets that served him well in later years.

Leadership
Both in and out of school, Frank experienced and witnessed several forms of discrimination. Restaurants along the commute advertised a welcoming atmosphere, but in reality, Frank and his fellow workers were not allowed inside, and instead had to order and dine outside in the Texas heat. A prohibition on speaking Spanish at his high school and "whites only" signs at public swimming pools furthered the sense of discrimination. Frank's relatives felt the strain of the Texas poll tax (which was designed to disenfranchise minorities and low-income citizens). The use of hazardous pesticides in the fields where Frank and much of his family worked--and the lack of safety warnings or protective equipment despite the "potent odor" of the chemicals--was another example of mistreatment. Even the cemeteries in the towns where Frank lived were segregated.
These injustices inspired Frank to pursue greater social equality. Cesar Chavez's movement to reform the living and working conditions of migrant workers emerged just as Frank reached adulthood; Chavez's example added to the strong values that Frank learned from his family.
After graduating from the University of North Texas, Frank was drafted into the Army during his first year as a teacher. He completed Officer Candidate School in 1970. During his time in the military, he says, he developed accountability, leadership, and discipline, along with an even stronger sense of respect for others and for the US. He wanted to continue his leadership efforts after his military service and in graduate school, but because many of the existing community organizations refused membership to Latinos, Frank joined with several friends to form the League of United Latin American Citizens (LULAC) and served as its first president. Through LULAC, he sought to increase access to education, opportunities, and representation in all levels of government.
Mentoring Through Stories
Dr. Davila draws on his own research on mentoring and is one of five leaders who lead seminars to support aspiring leaders of color. The final seminar in the series focuses on helping the candidates design a personal Mentoring Action Plan (MAP). Part of that plan is to encourage candidates to describe their own personal and professional story. Noting that "personal memories help define us, personal journeys expand our horizons, [and] personal connections embolden us," Dr.Davila offers insights on both being a disciplined writer and applying the awareness gained from exploring family history. Developing self-insight is not merely an interesting exercise: without it, "many individuals lose sight of what they believe in, partially due to their inability to connect their dreams with the real world," and thus never reach their potential to help themselves or others. Reflecting on parallels between our current lives and those of family members, he says, "gives us a deeper perspective and appreciation" for how we might contribute to society and how we are evolving as an individual.
Dr. Davila uses these ideas in his professional and volunteer roles. When talking with a student or training a mentor, he focuses on a handful of powerful questions: "What have you learned from a particular experience? Can you personally identify others who have overcome challenges and then describe how they have excelled? In what ways are you excelling now?"
By connecting the lessons he learned from his early life to his personal and career goals, Dr. Davila is setting an excellent example both for students who face the same obstacles and for those who serve as mentors.