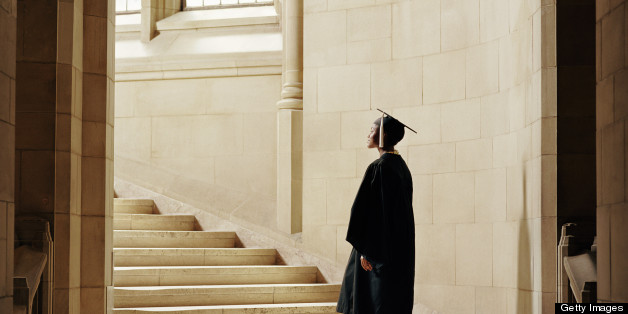 Many students learned last month where they will be starting college next year. Some students were thrilled, some were disappointed, some were put on a wait list. No matter who you are or where you are going to college, the most important question any student starting college next fall should ask is:
How will I get the best return on my college investment in time and money?
This is the question that few students ponder before they start college. For the savvy student who does take the time to reflect on this important question, it can mean the difference between a college degree that leads to personal and professional success and one that has you couch surfing between your parents and friends.
The first step to improving your ROI for your time spent in college is to use the summer before college to consider:
Why are you going to college?
What do you want out of college?
Who are the people who can help you?
What are your strengths and weaknesses?
How hard are you willing to work to make the most out of college?
What do you want to do when you graduate?
As you consider these questions, think about the other ways you can stand apart from the millions of other students who are starting college. You are unique. Your responsibility and opportunity during college is to not only take the required classes for your degree, but to develop your interests and abilities to the fullest to make your college education different from the other freshmen who will graduate with the same degree.
Early on, Will understood the value of an internship. First trying his luck with some smaller firms, Will's academic advisor eventually introduced him to a Boeing representative, and after a short interview, he was offered an internship with Boeing. Now, Will is living in Seattle and is working on the water tanks that are fitted on the 727 jets millions of people fly every day. Will's experience with Boeing allowed him to apply his classroom knowledge to work that people in his industry do daily.

The next step to improving your ROI is to take action. College life is fast, and before you know it, you'll be in your cap and gown -- hopefully not regretting that you didn't carve out the time for an internship, make more connections, or get involved in an activity. Make an activity action plan for freshman year that will help you fulfill the college goals you outlined in the summer.
What is one club, internship, job shadow that could help you work on your weaknesses?
What is one thing you can get involved in that will help you learn about different opportunities in the career fields that interest you?
Jordyn wants to become an event planner. Jordyn realized that to get her dream job, she must network in addition to earning her degree. She accepted an internship with a wedding planner in Denver during her freshman year, where she assists the planner in making each wedding special. Her success in the internship, and her dedication to the classroom, makes Jordyn an integral part of the company. Now, she is on pace to plan weddings on her own by her junior year. Jordyn's balance of school life and an internship ensures she will have her dream job when she graduates college whether it is planning weddings, the next political rally, or an educational conference.
The students who "expand" the most by gaining mentors, taking on responsibility in clubs and organizations, contributing in their part-time work, taking classes with the hardest professors, securing meaningful summer or winter internships, and traveling to the far reaches of the world--literally or figuratively -- become the college graduates who have the most to offer the world and a prospective employer upon graduation.
Why? Because undergraduates who work hard, think, plan ahead, and know their strengths and weaknesses become employees who bring valuable, sharply honed talents to the table. They haven't necessarily played it safe. They've risked, they've failed, they've picked themselves up, and they've tried again. Through it all, they've maintained a strong, positive outlook in the face of any obstacles they've experienced.
John did not want his shy personality to stand in the way of his college years. To develop his social skills, John ran for freshman class president. He put on a suit and stood outside the dining hall shaking hands with everyone who entered asking for their vote. John won and went on to become president of the entire student body his senior year. John overcame his initial shyness, stretching his comfort zone and became one of the most well-known people on campus. His involvement with the student government guided John to become a political science major. John buttressed his college education with extracurricular activities strengthening his appeal to employers, while building confidence that would help with his career.
Success in college and life comes from gaining knowledge and skills. The more you take responsibility for carving your own path of adventure, the more your true abilities will emerge. The grit that you show in your willingness to see opportunity, help others to see their gifts and talents, embrace increasingly more complex challenges and, most importantly, be accountable to your best outcomes shows others what you are made of and what you can contribute.
Being a straight-A student will do little for you outside the world of academia. Being a straight-A, or below, student who also got involved, risked, and gained real-world experience is someone noteworthy. Get the best ROI by seeking out learning opportunities beyond the classroom. You will have great value in the world outside of college, whether you decide to start your own business, teach ESL in Dubai, start a non-profit in Kuala Lumpur or join an established blue chip company to reinvent the modern age.