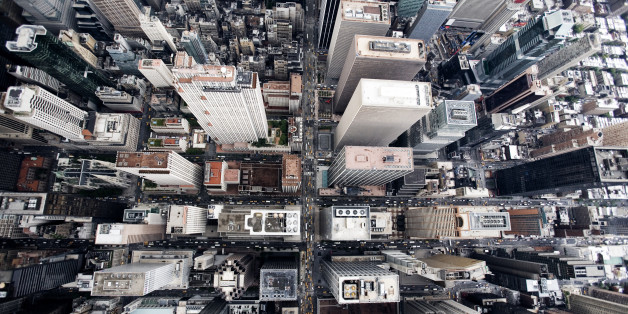 Central to addressing the challenge of income inequality that Mayor Bill de Blasio has articulated so passionately is the need to ensure New York City's economy continues to grow and more New Yorkers are employed in middle-class jobs. The start of the new administration offers an important opportunity to review the city's economic development practices and assure that they foster growth by making business incentives more cost-effective and transparent.
New York City spends almost three billion annually to cultivate industries, attract and keep businesses, and stimulate development. The Citizens Budget Commission's analysis of economic development tools indicates some are used effectively, but others are in need of reform.
More than half of all economic development spending is for "as-of-right" tax expenditures -- so named because if you qualify under the statutory guidelines, you are entitled as-of-right to their benefits (mostly property tax breaks and abatements). Many projects and companies that have received as-of-right subsidies did not require them to undertake the economic activity they were intended to stimulate. Some reforms in this area have taken place, but more should be done to reduce the length of benefits provided and exclude projects that clearly will be profitable without subsidies -- like many in the central business district. Other as-of-right programs, designed to support specific industries such as aviation and insurance, were enacted decades ago and are also ripe for review.
There are also "discretionary" tax expenditures, which are managed by the New York City Economic Development Corporation. These are often tax benefits tacked onto other benefits provided by New York State or under the as-of-right programs. They have grown significantly in the last decade, and more transparency is needed regarding how these benefits are granted, what size of subsidy is appropriate, and how subsidies are bundled or layered with other tax breaks and benefits. The city should also be monitoring these deals more closely and structuring them to provide benefits after firms provide proof they have met their job creation promises.
Finally, there has been a tremendous amount of capital spending in the name of economic development, and little in the way of analysis demonstrating these projects make sense because they will create or enhance economic activity. The goal should be to narrow these investments to those that enhance infrastructure in neighborhoods with growth potential; for example, city infrastructure upgrades in Hunts Point fostered business growth that solidified the area's role as a food distribution hub. The beneficiaries of city capital dollars should be neighborhoods, not individual firms. For firms that need support, the city can continue to provide low-cost conduit financing, which many cultural and nonprofit organizations important to a thriving city already receive.
As the Mayor knows, city government has an important role to play in developing economic opportunities. He should clean out the city's toolbox to decide which tools are best in fostering economic growth.
Carol Kellermann is President of the Citizens Budget Commission.