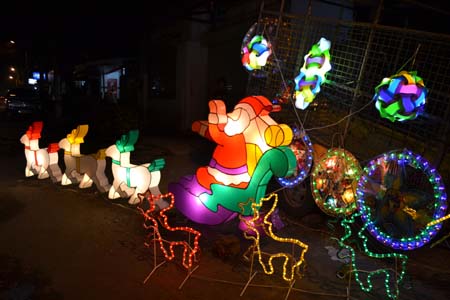 Christmas is coming
In the Philippines, a strongly Catholic country, the first signs of Christmas appear months before the actual event: shops playing Christmas carols on their audio loops, brightly decorated trees, neon Santas and reindeers are colourfully displayed outside shops and plazas. It is hard to get away from the holiday overload.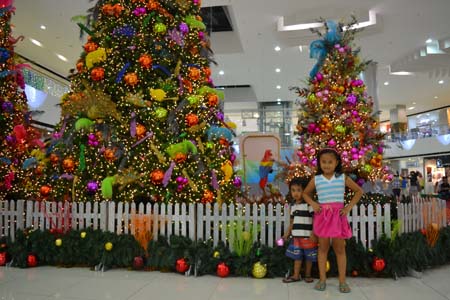 Festive spirit in shopping mall in Davao City
But in Compostela Valley province, on the southern Philippines island of Mindanao, there are no obvious signs that one of the most important festive and religious dates in the country's calendar is just days away.
Instead, the scenery is one of utter devastation.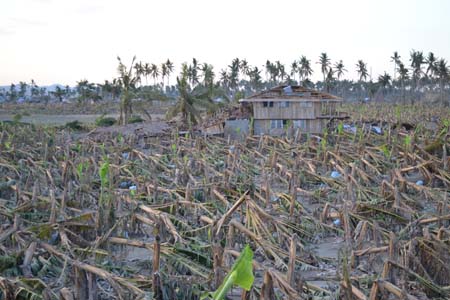 Devastated crops
Kilometers of crushed banana plantations; downed coconut trees; wrecked houses and public buildings.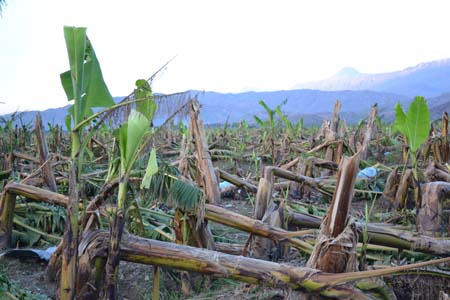 Crushed banana plantations
The damage wrought by Typhoon Bopha has been immense. The latest death count stands at 1,050 with more than 800 people still listed as missing. The authorities in the Philippines estimate that agricultural damage alone stands at $235 million.
Families here have been left dazed and traumatized, trying to make sense of it all. Tens of thousands are still sheltering in temporary evacuation centers.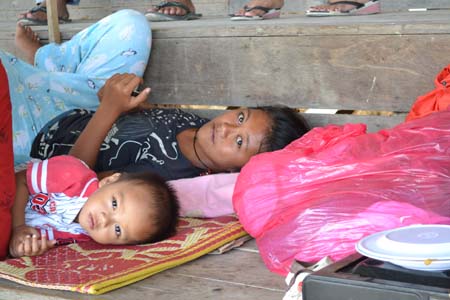 Their biggest immediate problem is getting enough food and water; working out how to repair or build anew their damaged homes; and figuring out a worrying and more challenging problem: How they're going to get through not just the next few days and weeks, but the coming months and years. What they're going to do when the emergency response mounted by local and international aid agencies winds down. How they're going to be able to rebuild their lives, with no immediate prospect of getting work.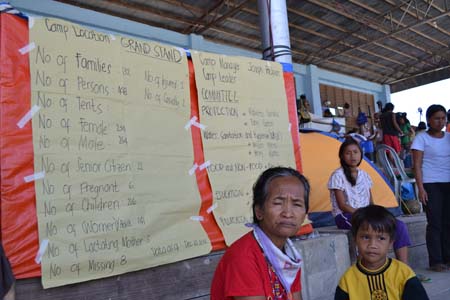 Evacuation centre, New Bataan
The most devastated areas had never before experienced a typhoon, despite the fact that the Philippines often experiences 20 typhoons every year. It was one reason that so many crop plantations have been established in this part of the country, as it was considered to be safe from violent winds and storms that often hit other parts of the Philippines.

International aid agency Oxfam and its four humanitarian partners in the Philippines, who work under the umbrella organisation known as the Humanitarian Response Consortium, are responding to immediate needs: ensuring clean, safe drinking water; establishing temporary latrines in the overcrowded evacuation centres, and spreading awareness about safe hygiene, as well as handing out shelter, hygiene and water kits.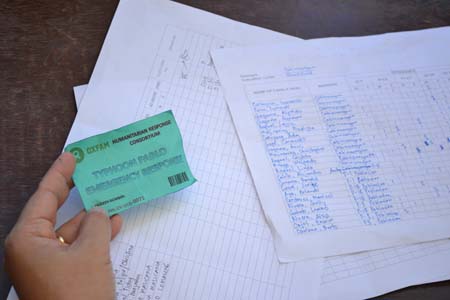 Cash lifeline
Families living in evacuation centers in some areas where Oxfam and its partners are working have also received cash grants of 1,500 pesos (around $40) allowing them to buy some basic daily necessities over the next few days.

"With this money, I'll buy some sheets for roofing, some housing materials, medicines and clothes for the children. I'm very happy to get this money," said mother of five Marites Oyo, 38.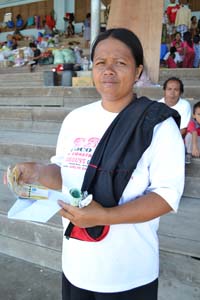 Marites Oyo
"We were flooded and our house was totally destroyed. There is nothing left. Farmland was devastated. We work as day labourers and don't have land of our own. Finding work will be hard."

Surrounded by families with small bundles of possessions -- anything they managed to grab while running -- in an open sports stadium, Marites said celebrating Christmas was far from her mind.
"After the typhoon, it doesn't seem proper to celebrate Christmas. This time, on Christmas we will pray that this kind of thing doesn't happen again."
Another man sheltering in the same center, 45-year-old Carmelito Gapo, a father of four, snorted when asked the same question.
He used to work as a day laborer on the banana plantations.
"There is no point in celebrating. We have no work and there will be no immediate work in the future. Our Christmas 'bonus' was to receive the typhoon," he joked ironically.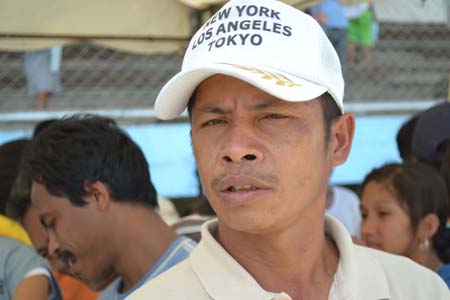 Carmelito Gapo
But, in a sign of just how religious many are here, he conceded: "Yes, I will still go to church to pray. Despite everything, we're still grateful that we are alive.
"My children are very understanding. They realize it wont be Christmas as usual. I've explained things to them. In the past, I provided for their needs, but this year, we have nothing. It's the worst Christmas we'll face."
Others sheltering in the stadium said the same thing.
"We have no money, so the only thing we can do is to pray. It will be the hardest ever Christmas for us and New Year will also be very difficult," said 71-year-old Gaubiosa Cordovez.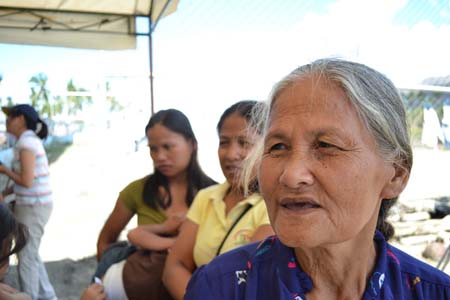 Gaubiosa Cordovez
Mother of two Corazon Pedrico, who lost her home and a small store said she has other things to worry about.
"We will not have any celebrations; what is there to celebrate?"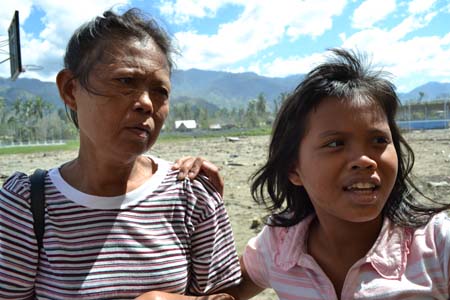 Corazon Pedrico and her daughter Enwirly
"I don't know how we will get by now in the future. I lost the store; and I worry how to look after the children. How can they go to school? They don't have any school uniforms. We lost everything."