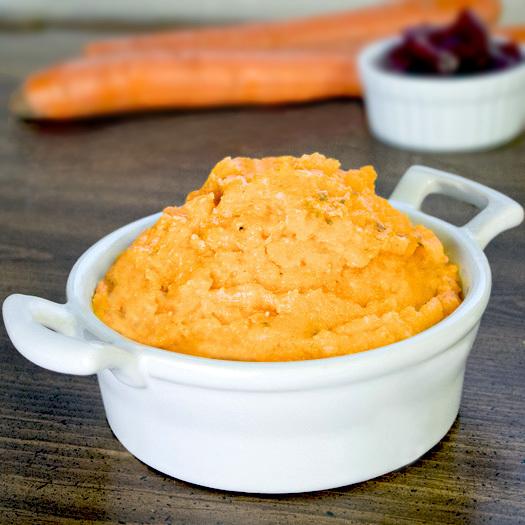 See the video for sweet potato squash puree or scroll down for the recipe.
It was time. After three years of blogging about food I thought it was time to get in front of the camera and film my first video recipe. I wanted to start with something quick and easy as I'm learning my way through Final Cut Pro, so I chose a savory sweet potato and squash puree I originally posted about a year ago (which was featured in Healthy Recipes magazine). It's also a perfect side dish for the holiday season!
I infused the video with a little humor and used beautiful Brooklyn as the backdrop for the opening scenes. I enlisted the help of Jonathan (director and cameraman), Roderick (assistant producer) and my husband Ben (assistant director, soundtrack) who all worked very hard and diligently on this project. Producing and publishing video content is a lot more complicated than posting a recipe and pictures, which is what I'm used to doing. Don't get me wrong, keeping a blog updated weekly is also hard work and requires discipline and focus!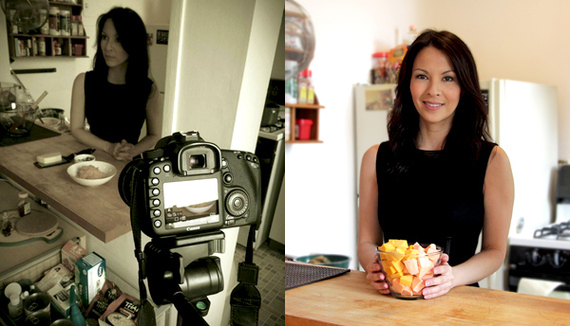 Many more steps are required and editing can be extremely frustrating, especially if you are new at it like I am. Everything takes longer than it should and it's only because I had the support, and encouragement of the people I worked with that I was able to get through the entire process. For a moment there, I questioned my decision to get into filming recipes but as soon as the video was published, something strange happened: All the heaviness, anguish and frustration dissipated and I knew I wanted to keep going.
It's been a couple of weeks since we've filmed the recipe and after a weekend of relaxing at home with friends over dinner and drinks, are gearing up for the second video which will be one of my favorite Japanese dishes (not saying anything more!)
Until then, I wish you a Happy Thanksgiving!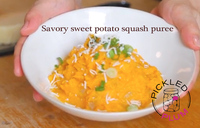 A healthy Thanksgiving recipe: Savory sweet potato and squash puree
Ingredients
2 tbsp extra-virgin olive oil
3 sweet potatoes, peeled and roughly chopped
1 small butternut squash (about one pound), peeled and roughly chopped
1/2 cup beef broth (vegetarians can substitute with vegetable broth)
chopped scallions
freshly grated Parmesan
Salt and pepper to taste
Instructions:
Bring a large pot of water to boil.
Boil the potatoes and squash for about 15 minutes, until very tender.
Drain and put everything in a mixing bowl. Mash until you get a creamy texture.
Add olive oil and mix well. Add beef broth and stir until all the liquid is absorbed.
Season with a good amount of salt and pepper.
Top with chopped scallions and freshly grated Parmesan.