You know the drill. January 1st. We make promises to ourselves in earnest. We go strong for a few months, and then slowly, that treadmill becomes a coatrack again. Well, I've blown enough New Year's resolutions to know that I probably won't go to the gym four times a week in 2015. But eating well doesn't have to be an exercise in self denial. In fact, preparing and eating flavorful, satisfying food that just happens to be good for you will do more than just make you look and feel better. You may find that those late winter blues don't quite have the edge they used to.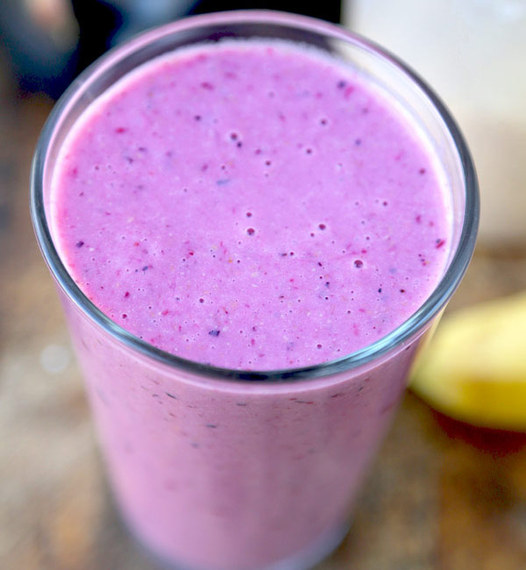 Taste: check. Antioxidants: check. You may be surprised to see your skin looking a bit fresher and more supple over time, as berries, kiwi and pineapple all have anti-aging properties. And just because you start the day with one of these doesn't mean you can't have your coffee too.
Total time: 5 minutes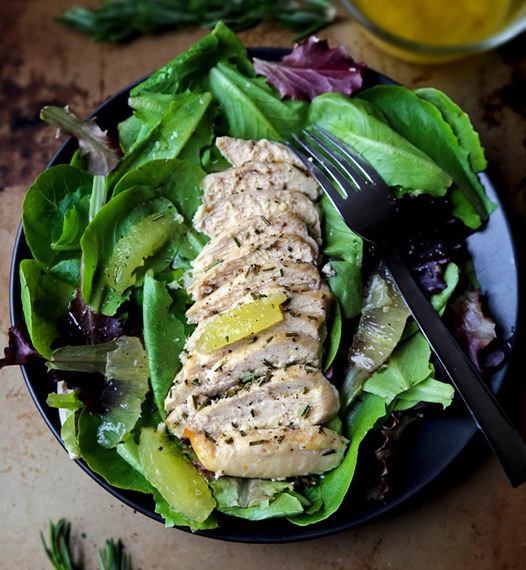 Yep. The common sounding title of this recipe kind of left me a little "meh" on trying it in the first place. But it was in a Jean-Georges book, so my interest was piqued. The clean, pucker-up punch from the lemon is tempered and taken to an herbaceous, savory place by the deft use of rosemary. Also, chicken breast with citrus and salad greens is about as healthy as it gets.
Total cooking time: 20 minutes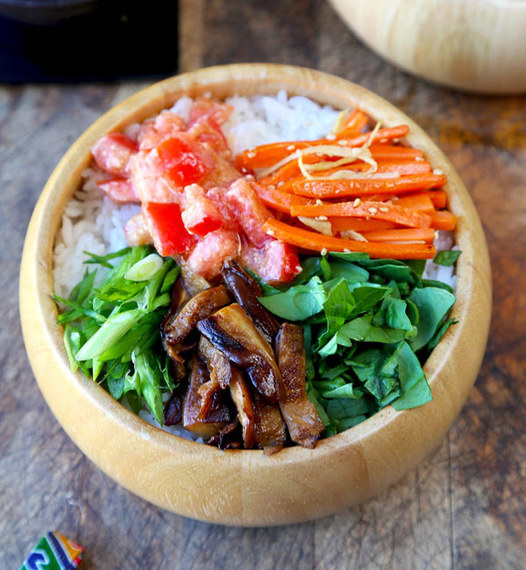 No shock here: You will feel energized after downing a big bowl of veggies and rice. But what's waaay more important is that the flavor is so assertive and satisfying that you'll want to make it again and again. Sometimes good-for-you can still mean tasty-as-hell.
Total cooking time: 20 minutes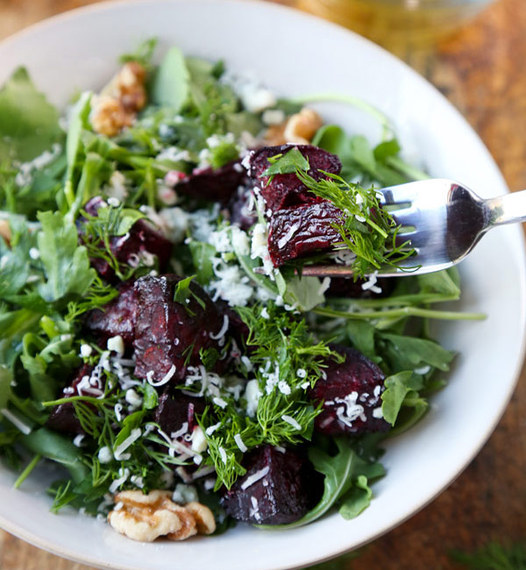 Beets are beautiful! They lend such a pop of color to any dish they are used in, you could almost forgive the benefits ending there. But aside from their sweet, earthy flavor, beets also possess some incredible anti-inflammatory properties -- and, for what it's worth, they are widely referred to as "nature's Viagra."
Total cooking time: 45 minutes
There's no denying that salmon is full of protein, omega 3s and vital amino acids. Add some serious flavor enhancers like jalapeño, ginger and tobanjang -- and round out the texture with fluffy mashed potatoes -- and you've got a dish that will keep you satisfied, healthy and trim even if you fall off the gym-wagon in February.
Total cooking time: 23 minutes