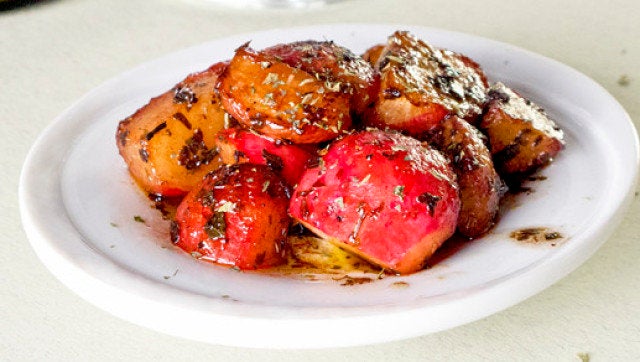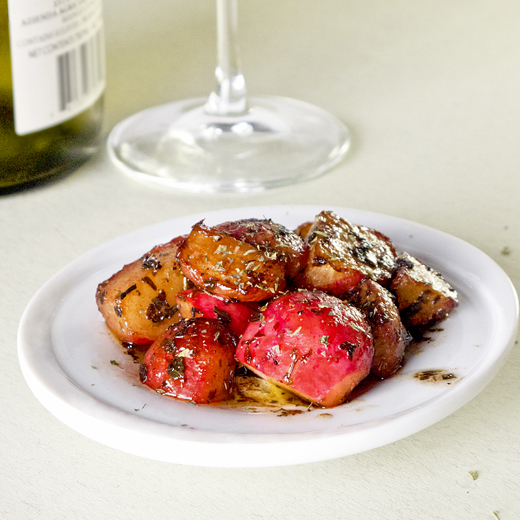 Very simple and gorgeous to look at, sauteed radishes are a great way to change things up from the common vegetable sides we're so used to eating. Tender and almost turnip like, their taste is mild and uncomplicated. I love serving them with steak or fish.
Sauteed Radishes
Yield: 2 servings (as sides)
1 bunch of radishes (usually about 8 to 10 radishes)
1 tbsp butter
1 tbsp extra-virgin olive oil
1 tsp red wine vinegar or balsamic vinegar
1/2 tsp sugar
salt and pepper to taste
a few flat leaves of parsley, finely chopped (optional)
Trim and slice the radishes into quarters In a medium size pan over high heat, melt the butter and add oil. When the butter is bubbling, add the radishes and cook for 5 minutes. Add salt, pepper, vinegar and sugar and cook for another 5 minutes, until radishes are turning golden brown.
Sprinkle with parsley and serve immediately.