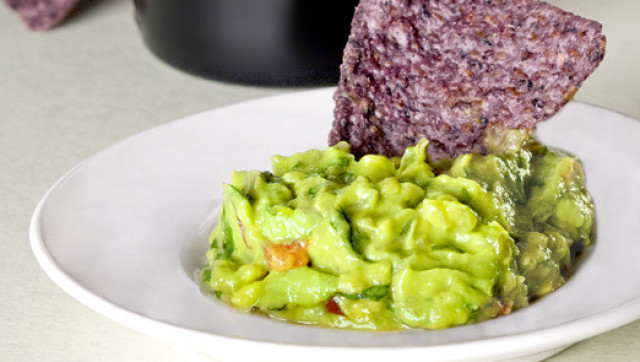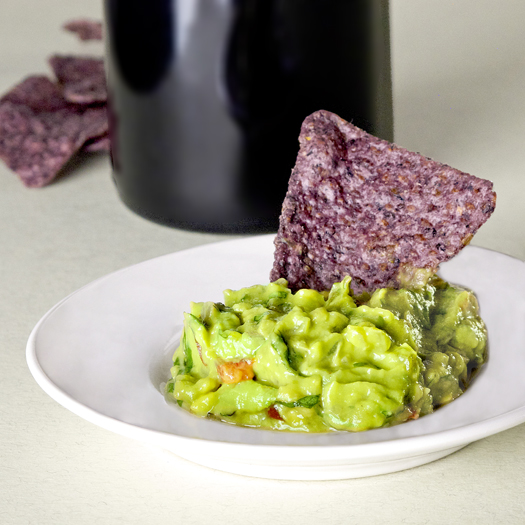 This Guacamole is incredibly tasty and has the perfect amount of acidity and heat. What makes it so special is the smokiness of the charred jalapeno. This technique transforms good guacamole into a stratospherically divine dip that can be eaten on its own by the spoonful.
Ingredients:
- 2 avocados, halved, seeded and peeled
- 1 small tomato, finely chopped
- 1 shallot or 1/2 small onion, finely chopped
- 1 jalapeno
- Juice of 1 lime
- 1 handful cilantro, finely chopped
- salt
- Tortilla chips
Directions:
In a small pan over high heat, cook the jalapeno until it's blistered and charred (or do the same on a barbecue).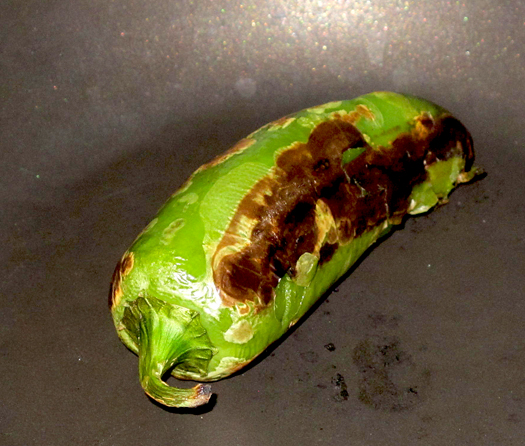 Turn off the heat and let it cool to room temperature. Meanwhile put the avocados in a large bowl and mash them with a fork until creamy. Add the shallot or onion, tomato and cilantro, and mix well with a spoon. Little by little add salt and lime juice until you are satisfied with the taste. Chop the jalapeno into small pieces and add to the guacamole. Mix well and serve with tortilla chips.
More recipes available at www.pickledplum.net