Hair royalty, hair-raiser -- he's been called many things. One thing's for sure -- hairdresser Daniel Galvin Jr knows a thing to two when it comes to tresses. And now he's offering a mobile hairdressing service. Hair on Bikes. Like meals on wheels. Only think cut 'n' colour delivered to your home or office. That is to say, two men on a bike come to do your hair chez vous. Daniel and his top snipper, Joseph Bilton. They're the only duo in London offering such a service.
Daniel's is a name to conjure with in London hairdressing circles. He's a world-renowned colourist. He's also from the country's most influential hairdressing dynasty-- a fourth-generation hairdresser, Daniel grew up mixing hair colour when other kids were doing finger paintings.
His great-grandfather snipped locks in his tailcoat, his grandfather cut society hair, and his father, Daniel Galvin, coiffed the Beatles and Princess Di.
Daniel Galvin Jr has worked from the Daniel Galvin Junior boutique salon in Belgravia since 2010. (He continues there in addition to his mobile service.) Before that he did colour at his father's Mayfair salon. And then there was his three-year stint at Jose Eber in Beverley Hills, where he tended the heads of Jane Seymour, Twiggy, and Sharon and Ozzy Osbourne.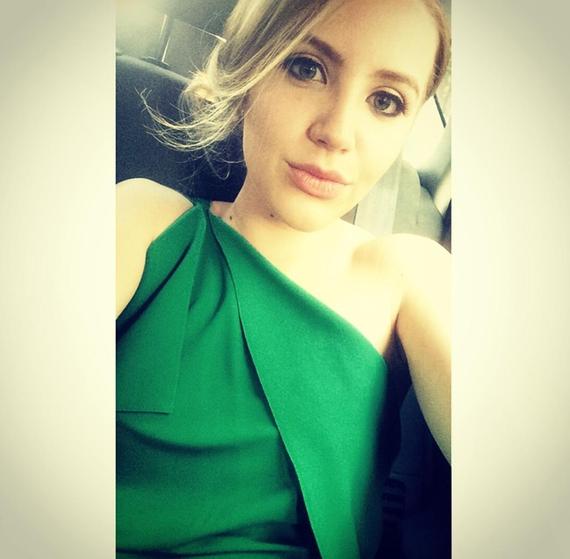 Caroline Phillips' daughter, Ella Braimer Jones, after a Hair on Bikes appointment.

I call the salon to fix an appointment for myself. A week later is their first available mobile slot.
It turns out that the hair on wheels business is vrooming -- mostly taking off in Belgravia and environs for oligarchs, slebs and the like.
It's a hit with those wanting to avoid the paps, and for the time-pressed and the cash-rich. And for those needing festival hair. Or, in my case, the housebound -- with a broken ankle.
The day of my hairdo, Daniel Galvin Jr (he with the matinee-idol good looks) and his cutter, Joseph (the salon's blue-eyed boy), zip round to mine astride Daniel's track-spec Italian Ducati 1198s motorbike (0-60 in two seconds, since you ask). I offer them coffee. But no, thanks, they're here to get rid of my grey roots and chop my hair modishly. They set to work quickly.
Daniel stands niftily mixing bowls of dye in my bedroom -- 'This is "sun-kissed babe" and this is "Baywatch"' he informs -- then paints the blonde on my locks like a born-again Picasso. While I'm in the chair, Daniel regales me with stories of his amateur boxing career-- he fought in front of a 1,200-strong crowd at York Hall in Bethnal Green -- and of how he got clean from drugs by spending six months in a sauna in Oklahoma.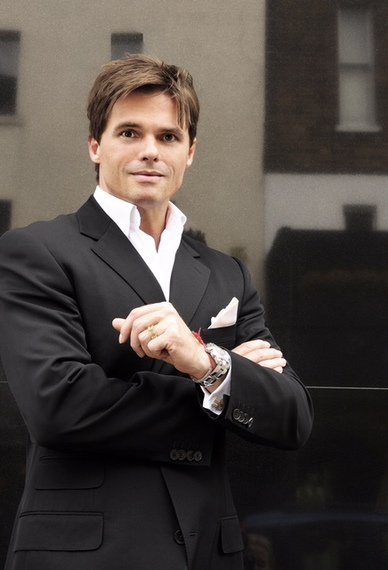 Daniel Galvin Junior ready to Picasso
He also tells me all about his clients -- a Who's Who of British actors and royalty. And everything about Prince Charles -- with whom Daniel collaborates on his organic own-label haircare brand. As if. In reality, Daniel keeps his lips zipped about those he knows. Absolutely schtumm.
Next Joseph washes my hair -- as I stand on one foot dangling my head over the bath. (OK, so the upside of going to the Daniel Galvin Junior Belgravia boutique salon is the massage chairs and the purpose-built hair-wash basins.)
Then Joseph snips my tresses -- while I try (unsuccessfully) to debrief him about more of their salon clients, including model Kelly Brook, media personality Carol Vorderman and the cast of the popular Made In Chelsea TV programme. Joseph finishes me off with 'a blow-job, please' (Lady Thatcher's request to Daniel's father). After two hours they're through.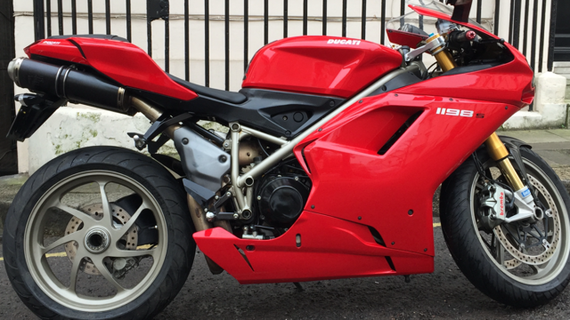 Hair on Bikes.....Daniel's track-spec Italian Ducati 1198s motorbike (0-60 in two seconds, since you ask).
So would I recommend Hair on Bikes? Joseph proves to be an ace with the scissors and Daniel a prince among hair colourists with a really good sense of the shade best to suit my face and hair. The dynamic duo do an excellent job. And what of the price? Gaspingly expensive. About 2.5p a follicle, if you have 100,000 of them. Call it a snip at £2,500.
See www.danielgalvinjunior.com 020 7245 1050. £2,500, plus travel for out of London.
PS Oh, and a little on the products they use. Only their own, natch. The former wild child turned Prince's Trust ambassador, Daniel, is pioneering reasonably priced and excellent organic haircare ranges with Prince Charles. Working with the Prince's Foundation in the USA and the Prince's Trust in the UK, Daniel is saving us from carcinogens and other nasties in our shampoos. These are award-winning organic products - from his Dubble Trubble and Organic Head ranges to the Highgrove organic baby products for Junior. Mmmm.
Dubble Trubble £2.99 from Morrisons.