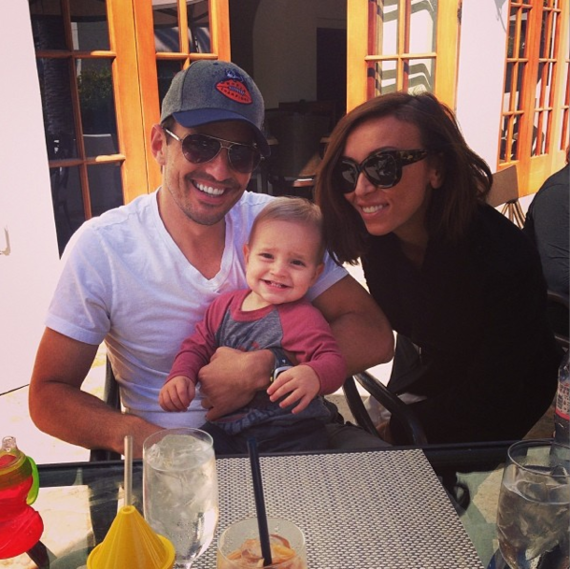 Giuliana and Bill Rancic aren't just any celebrity couple; they are a couple you want to root for. Through seven seasons of the reality show, Giuliana and Bill on E!, viewers have been able to follow the ups and downs of their lives, including the newlywed stage, infertility, breast cancer, having baby Duke (now almost 2-years-old) via surrogate, as well as various moves and business ventures.
Their latest venture is the new restaurant, RPM Steak, in Chicago. After their success with RPM Italian, it seemed like the next logical step for Bill, Giuliana and their partners. They wanted to try "something different in the steakhouse world. A different spin on the Chicago Steakhouse -- a little bit younger, a little bit hipper -- reminiscent of being in a steakhouse in downtown London," says Bill.
I talked with Giuliana and Bill on opening day of RPM Steak and had a down-to-earth Q&A with the affable couple about parenting, romance, and their coping strategies during the tough times.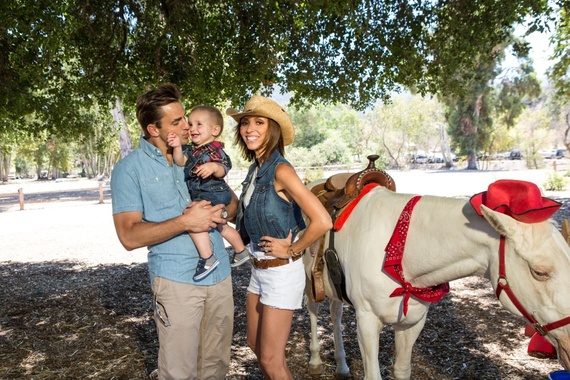 What is the best parenting advice you have received?
Bill: It would be from my parents. They said it was okay to make mistakes and have setbacks, but it's never okay not to try.
Giuliana: When our son trips and falls we don't make an ordeal over it. We don't fawn over him... It's part of growing up and learning.
How have you coped with the ups and downs of the surrogacy process?
Giuliana: Instead of trying to overanalyze why -- why didn't this work, why is this taking so long, why is this so hard -- which I used to do years ago, now it's surrendering and realizing that what will be will be, and everything turns out how it's supposed to turn out.
Bill: And I think we also used it as a way to help others. We said allright, this is a situation that we are dealing with and let's use the platform that we have wisely and share our journey, and hopefully inspire and help others along the way.
How do you keep the romance alive?
Giuliana: We're very understanding that we're tired at the end of the day. There's not going to be romance every night, but we do date nights, which are not really date nights. So many people put all this effort into, "three weeks on Saturday, we're going to have a date night." For Bill and I, we literally will have a date night four nights a week. We'll put the baby to bed or the baby will go to my sister's house. We'll have dinner and a glass of wine for an hour...
Bill: We steal little moments... We also have fun. We laugh a lot. We have spontaneity and try to make life better. You can choose to be happy in your marriage or unhappy.
Giuliana: So many people overanalyze marriage and what makes marriage successful. It's actually quite simple... We're really good to each other. When we are together we're always holding hands... Literally we're here today in Chicago and were waiting to cross Michigan Avenue and it's a moment for me to have my arm around Bill, and I just whisper something in his ear about how amazing he is and what a great dad he is. Why do we wait for special occasions to say those things?
What do you worry about as parents?
Bill: We worry about the same things every other parent worries about. Making sure we're doing the best job raising our son, arming him with the right tools to be happy and successful in life. Every parent, regardless of age, where you're from or what you do, all share the same worries. I don't think those ever go away. The day Duke was born we never slept the same way again. We always sleep with one eye open.
How do you resolve it when you have different opinions on parenting issues?
Giuliana: We are husband and wife, but we're also best friends and we're very compatible as friends. We talk things out and we don't take it personally... When it comes to family, you've got to leave your ego at the door... It's what's right for our child, that's the bottom line.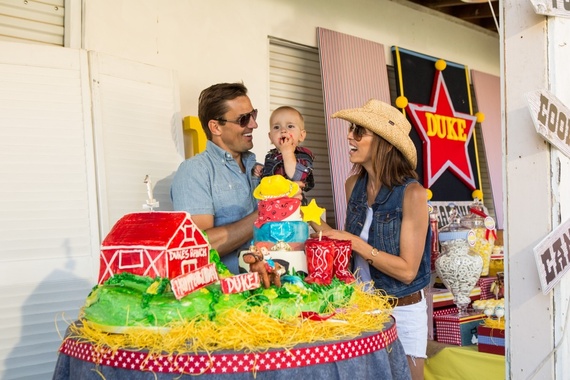 Why do you feel Chicago would be a better place to raise a family than LA?
Bill: It's the city where I grew up and I have a lot of family here... It's a big city, but it has a very small town feel. People say hello to you. There's an incredible work ethic here.
Giuliana: Duke's going to be raking the leaves and shoveling snow and he's probably going to be doing it for the neighbors to make a couple extra bucks. That's how Bill and I grew up.
Also, not every conversation is about the entertainment industry, which is nice. We love that in Chicago that's not what people care about. We have conversations that feel a little richer, more real.
Do you see a full-time move soon?
Giuliana: I extended with E! recently which is great... A part of me wanted to move to Chicago sooner rather than later, but that's okay. It was a great big deal and something I couldn't turn down so I chose to extend and I'm happy with that decision. But when that term is up we'll definitely make the move here [to Chicago], whether it means picking certain projects, if we can commute for them, or shoot them out of Chicago, that would be even better.
I gotta say I feel like everyone's always chasing, chasing, chasing -- chasing the next job, chasing the next show, chasing the next project. At one point you look back and go, 'Wow, I've achieved everything I've wanted to and more!' You want to focus on some other things for a while. Life shouldn't be all about your job.