In 1971, Sesame Street's third year on air, children across the country were introduced to Luis and Maria, two of the earliest Hispanic leading characters on television. For a country still coming to terms with the emergence of Hispanic culture, they were living, breathing demonstrations of the love and commitment to community that exists in Hispanic households across the country.
Hispanic heritage has always been an important part of Sesame Street's message of cultural respect and understanding. And, over 40 years later, that commitment continues. Rosita the monster, Ovejita the lamb, and Mando, Sesame Street's newest human cast member, ensure that Hispanic culture remains an important part of the iconic show's curriculum. We're always celebrating Hispanic heritage on Sesame Street, but we're especially excited to celebrate it during Hispanic Heritage Month.
It's important to Sesame Workshop that America's ever-growing Hispanic community feels welcome on Sesame Street. The fun and furry lessons about literacy, numeracy and self-respect are as needed in Hispanic households as they are in the rest of the United States. That's why we recently made a bilingual version of the Sesame Street classic "I love my hair" with Mando. That's also why SesameStreet.org features bilingual videos and games for young children, and why we recently launched a bilingual Twitter handle: @SesameStreetESP. Additionally, Sesame Workshop's community engagement kits -- resources for parents and children who are dealing with unique challenges such as hunger, grief or the incarceration of a parent -- come in English and Spanish.
Sesame Workshop's commitment to the Hispanic community doesn't end with our programs here in the United States. For decades, Plaza Sésamo has taught children throughout Latin America important lessons about everything from numbers and letters to healthy eating habits and friendship. Now in its 15th season of new productions, Plaza Sésamo helps to ensure that young children across Latin America are prepared to reach their full potential. We have also made a commitment to Pro Mujer, a leading women's development, health and microfinance nonprofit to help promote healthy behavior and habits that help prevent diseases throughout Latin America.
Sesame Workshop is committed to making children of every race, culture and creed feel comfortable when they visit the longest street in the world. Children in countries as different as Germany, India, China and Nigeria laugh and learn from a diverse cast of furry and fun monsters and respectful, caring adults. Educating children about Hispanic culture is an important part of Sesame Street, but it's also just one element of the global, culturally diverse, ever-evolving mission of Sesame Workshop.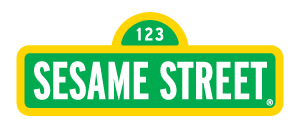 Carol-Lynn Parente is the Executive Producer of Sesame Street, which is produced by the educational non-profit Sesame Workshop.