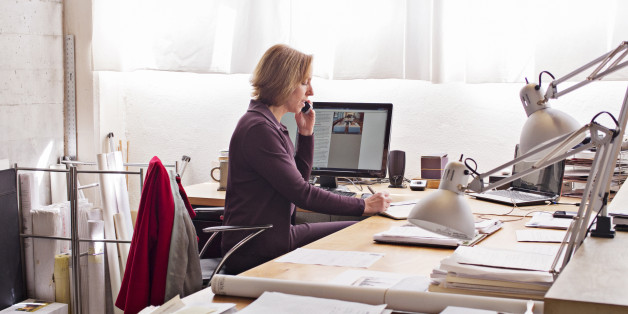 I have, I am discovering, a rather unique viewpoint of women in tech. For all the discussion of gender inequality in the workplace (and particularly in tech), my own experience of entering the technology world as a female has been just the opposite. I've had a highly positive experience. And I believe I'm far from alone.
Let me explain.
At age 28, I am a wife and a mother of two children, ages 7 and 4. I am also Vice President of Client Services for cloud integration company Outbox Systems in Utah. I have five years specialized experience in Salesforce technology under my belt and recently presented at Salesforce's annual tech conference, Dreamforce on Data Modeling Best Practices.
My own interest and opportunity began with my first "real" corporate job in Sales Operations in 2009 for a project management software company, AtTask. In that role, I began using the Salesforce CRM tool, which I quickly learned was a complex piece of technology that was surprisingly coming very easy to me. I started to do more advanced work, and really took a liking to the tech side of things.
With a basic understanding of Salesforce, I then took a role for library software company, SirsiDynix, as a full time Salesforce administrator. It was a baptism by fire experience, as the team I supported was now over 300 users. The company had many complex business processes and requirements and I did my best to rise to the challenge. Past contacts also began calling and asked if I could provide them with consulting support on the side. I obliged, in addition to my full time job, and soon was working about 70 hours a week doing both.
At that point, I needed to pick one job and focus on it, and I decided to become a consultant with a local firm. This was a big jump for me into something different, but I see it as a key turning point in my career.
A couple years after being with the firm, Ryan Westwood, CEO of Outbox, and a former co-worker of mine -- called to solicit me for my current position as an Outbox VP. None of these roles were positions I had actively sought out, but by demonstrating my skill-set and professionalism on projects, and taking the opportunities that "fell in my lap," I suddenly become a success story for women in tech and also women in leadership.
My opportunity to participate in the Salesforce Women in Tech initiative was a similar tale. I was listening to a webinar by a Developer Evangelist at Salesforce.com -- Mary Scotton -- who is an advocate for both Women in Tech and Diversity in Tech. She was speaking about the need for more women speakers, especially in the Developer Zone (usually seen as more technical than the Admin Zone), so I applied through the regular channels online. Also, in addition that (and my saving grace) I sent her a tweet thanking her for her webinar as it encouraged me to submit a topic. She followed up asking about the topic and we came to find out mine was similar to a session she was already hosting and asked if I would join her. I took the opportunity presented to me and was thrilled.
Yes, I've been fortunate. My employers have encouraged my interest in tech and have gone out of their way to make me feel comfortable when I've been the only female face on a team. They've encouraged me to attend and speak at business events and I've been offered scholarships to the local Coding Campus to strengthen my software development skills.
And no, not every aspect of being a female in business is great. There are still times I struggle with speaking up about issues because I worry others will think it's "something only a girl would say" and like most working women in general, I struggle to find a good work/life balance.
But I believe I've succeeded by being curious, proactive and by working to be the best I can be in any opportunity or job. My employers have been willing to support my initiative and the chances to progress have been plentiful.
Perhaps, as women professionals, we don't need to battle for more jobs, more programs, or more opportunities nearly as much as we need to be more proactive about finding accepting the many opportunities there are. We need to take the initiative more often than we currently do, and we need to posses the confidence to walk through the doors.
If we can rise to this challenge, perhaps many more will experience what I have discovered -- that there's never been a better time to be a woman in tech.