One year ago, a series of devastating tornadoes tore apart Oklahoma homes, schools, child care centers and killed 48 people, including 19 children. Thousands of surviving children were thrown into turmoil. Kids lost friends and loved ones, the places where they lived and learned -- and their sense of security.
However, with the right support, children are incredibly resilient. Many unsung heroes protected children from the tornadoes and through the tough year that's followed.
Here's the dramatic story of 4-year-old Aria and her Moore child care center.
In our Oklahoma tornadoes response and recovery work, Save the Children has got to know Miss Cathy, Aria's mom and many more amazing champions for children. Find a sampling of their stories at www.savethechildren.org/Oklahoma.
They include a school counselor who's helped suicidal elementary school students, a nurse who refused to abandon a laboring mother as the tornado destroyed the hospital around them, a junior high student who raced younger siblings to safety just in time, child care providers who put lifesaving emergency plans and a cleverly revamped shelter in place, state officials who strengthened regulations to protect children with special needs, and a Girl Scout leader who became a lifeline to a girl who survived a flash flood--but lost five family members who did not.
And here's our newest champion for children who made a surprise visit to Aria's child care center last week.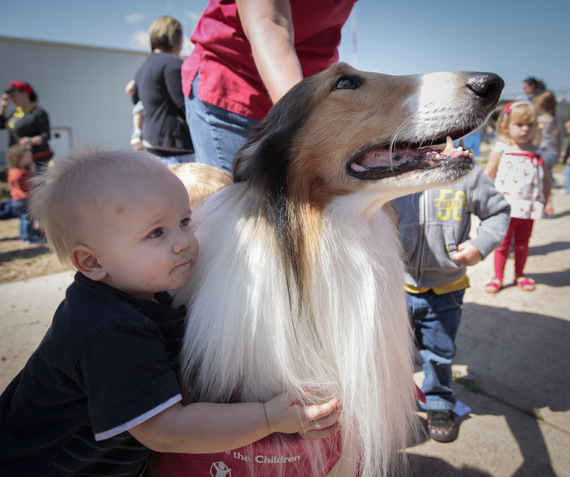 As the new ambassador for Save the Children's Get Ready Get Safe initiative, Lassie led children at the Agapeland Learning Center in fun preparedness activities. And she delivered a shovel to start the surprise groundbreaking on a new storm shelter we're helping the center build.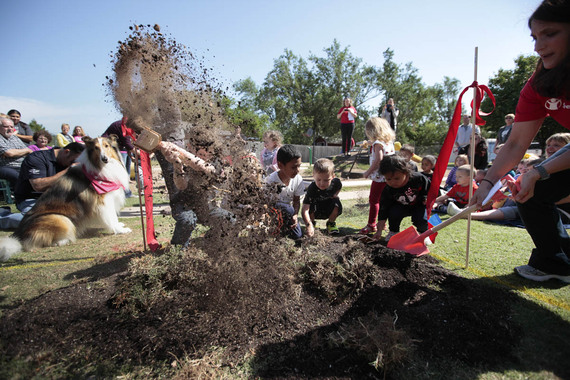 Learn how to protect the children in your life from disaster at: www.savethechildren.org/GetReady