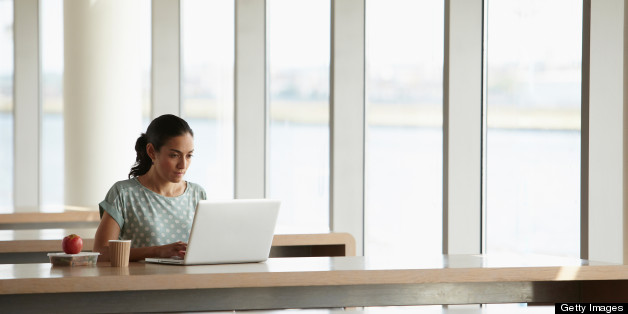 It is a quiet Arabian night. I am seated beside my window, watching the sky. A skyscraperon the other side of the road seems to notice me admiring its magnificence. It seems to arrogantly twinkle as though to say 'I am sexy and I know.' I go down memory lane and recall that three years down the lane, this building was but a dream, not a brick was in sight nor anything that would symbolize the majestic story that stands before me tonight. Time really does fly. This prompts me to think of my own journey. It is a journey that wells my eyes every time I think of it, a story that I would want the world to hear. It is a story of sweets and sours. It is a story I would rather not keep to myself.
Born in a family of nine in central Kenya, I attended elementary school in a local school. Like every girl in the neighborhood, I did chores. I fetched firewood and carried water jerricans on my back. I ran errands for my little siblings and learned to take responsibility. Like most children from financially disadvantaged families, I knew hunger and thirst. I had known lack. I had tasted ridicule from children from better families. I had dreamt of the land of affluence and longed to dwell there some day. Like every child, I cried when things were 'not fair' and laughed when all seemed smooth. I fought with my elder brother and called him names. I made faces just to see my little sister cry. Most importantly, I was hopeful. I had dreams, and every passing day found me wishing that these dreams would one day come true.
Upon finishing elementary school, I waited patiently for final results that would determine whether or not I could proceed with my education, as the system of education demanded. If I did well enough, I stood a chance of joining a renowned secondary school where I would have more opportunities. That was one of my dreams and I could not wait to see it come true. On the other hand, I knew so well that it could easily turn into a nightmare.
Fortunately, my exam results were incredible. I was second in the class and stood a better chance of joining a top secondary school in the nation. But there was a slight problem. My dad, who had been a city council clerk, had just retired. A sister of mine had just joined college. A brother was in his second year of high school. One of my baby sisters was in elementary school, and there I was, looking up for money to drop like manna so I could join school. This, to me, was one of those moments that one sees a light at the end of the tunnel, only to realize it is an oncoming train. There was trouble, real trouble and only one word would remedy the situation. Money.
It was a Tuesday evening when she appeared. A tall, jovial carrier of good news. I had been admitted into one of the best Nationals schools she said, a charitable institution that did not require me to pay a dime. What a joke, I thought. But it wasn't. She had the admissions letter with her and all that was required of me was to pack and go.
Starehe Girls' Centre was its name. It is this center where I slept, dreamt and learned to wake up and chase after my dreams. It is the center that gave those dreams some wings to fly. It is here that I saw and beheld the beauty of hope. Four years on, I was done with high school. I at once knew what I wanted to do with my life. I loved words. I wanted to work with words. I wanted to be a society's watchdog. I wanted to keep democracy viable in my little hometown and the country at large. I was going to give a voice to the voiceless. I was going to be a journalist.
Maktub. It is written, in other words. Indeed it is, and it was. It was written that, when I least expected it, I would be chosen among two other girls to go represent the Global Give Back Circle, a non-governmental organization for empowering and mentoring girls in Africa, in a conference in the United States. It was written that while in that conference I, along with my two friends would tell my story, inspire many and get a full scholarship to study at the American University in Dubai. It was written that I would pursue technology and not journalism. It was all written.
Even as I admire this building at the opposite side of the road from my window, I know for a fact that it is not there by mistake. It was written. Even as I sleep tonight and dream of days to come, walking across the streets of Columbia University in New York, heading to one of my journalism classes, I can't help but remember that it is all written. I look at my desk and see my departmental award, presented to me for attaining the highest academic standing in the Computer and Information Technology department at the American University in Dubai, and I smile. I, a lover of words and not a trace of love for machines, studied technology. How ironic! But I remember that it was written. I am a fresh graduate, a bit afraid of the world, a bit scared and often, like we all do, I have looked at the world with bitterness. It is a bit consoling to know that it is written. But this will not stop me from dreaming. This can't be my stumbling block. I give one look to the clear sky, the last look it will be receiving from me tonight. Before I drift off to sleep, I will go down on my knees and say a prayer. I will pray for discernment, for wisdom, for as much as it is written, it is a tricky world. But I have known hope. I have befriended her. I have embraced her, and with a little more wisdom, I believe I will conquer all.