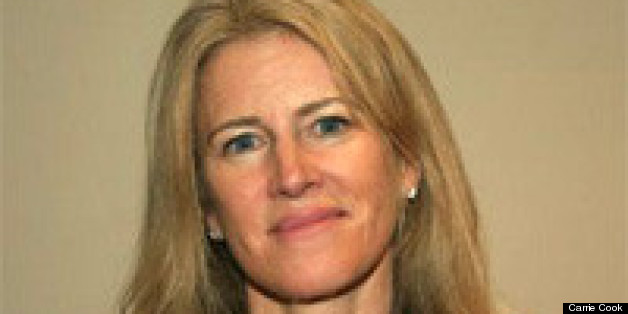 It's 11 p.m. on the fifth day of a never-ending marathon work session. I am sitting amidst a cadre of type A women, experienced network producers used to the late-night hours a crash can bring. We are huddled around a bank of computer screens writing scripts, booking guests, managing logistics and bonding over the mountain of work that looms ahead. Take-out sushi and index cards litter our war room.
Looking up from my laptop, I take a quick look around and have a stunning realization: Our team of newly-hired production associates, the ones that had started that day, had all disappeared. I pointed this out to my exhausted colleagues, and they all had the same perplexed query: "Where did they all go? Where are the young people?" Between us, we have over 100 years in television (and it feels longer), and we are taken aback by this new generation, which rocked a sense of entitlement that we had never seen before.
"What did you expect?" said my colleague, Sara. "It's the generation where everyone gets a trophy. Each one is special." I remember a television story I had produced a decade earlier where self-esteem classes were part of a school's core curriculum and offered daily in many public schools around the country. I visited soccer tournaments that were not allowed to keep score and went to assemblies where kids sang songs about how they were the best "there is no one on the whole world like me."
As my own two children prepare to enter the work force -- my son graduates from college this week and my daughter is about to start a summer internship after freshman year -- I want to arm them with tools to make their journey successful and productive. I find it deplorable that the private colleges and institutions I am aware of do a uniformly miserable job teaching any real world skills and preparing their students for the workplace. How do they ever expect their graduates to earn back the nearly quarter of a million dollars they have paid for the privilege of attendance? So, sparked by my own late night awakening and with the help of my colleagues, here is my compilation on the unspoken rules for those just entering the workforce.
1. Show up first. Leave last.
2. Hope for the best, but assume the worst. The train will break down; allow that extra half-hour in your commute for the unexpected.
3. Work hard and be persistent. As Benjamin Franklin once said, "Little strokes fell great oaks."
4. Be alert and attentive to details. There was an associate producer who did a great job on a shoot in LA... until the team realized she had left the tapes in the trunk of the NYC taxi that picked her up at the airport. The correspondent, producer and crew saw their four days of work evaporate as quickly as that young Associate Producer's career.
5. When your boss says "jump," answer, "how high?" I gave this advice to my cousin years ago when I set her up with an internship at "The View" and put the fear of god into her so she wouldn't shame the family name. I didn't know she would take me literally and spend the summer running all over Manhattan in running shoes, doing errands for the producers, never once incurring an expense for cab fare. She 's now a director of development at A&E and a tri-athlete. You get the point.
6. Nothing is beneath you. If you are asked to get coffee, make it the best coffee that was ever delivered.
7. But don't be afraid to reach above you. Write that business plan for a new source of revenue. Take the initiative to develop something new and share it with your boss.
8. Do what you say you are going to do. If something gets in the way, speak up. Who can forget the assistant whose favorite reply was "Got it"? Yet, we would show up at hotels late at night with no reservations or logistics in place. The kid didn't want to disappoint anyone, so he pretended that all was well... until it wasn't.
9. Laugh. A lot. Find the joy that comes from being in the trenches with a group of colleagues all committing themselves to a shared goal. There is nothing like a little gallows humor to bond you for life. Everything seems funnier at 3 a.m..
10. Adopt a Mentor. Most experienced professionals want to make a difference in the lives of smart, younger people. Find an older person who can help you along. Be curious. Ask questions about how they got started. Ask how they would spend their 20s, what they would have done differently. Thank them if they take the time to share themselves with you.
11. Collect people. You are building a network of colleagues that, like friends, can often last a lifetime. Develop connections. Drop a line when you get promoted or change jobs. Choose people you admire and cultivate lifelong relationships.
12. Be kind. Be optimistic. Be humble. When it comes time for promotions or firings, often the "nice guy" does win.
13. Live like someone is watching. Just because you are out of scotch tape at home and the office supply closet looks like an easy and free solution -- don't do it. Never compromise your values.
14. It's hard to change a first impression, so make your first impression your best one.
15. Treat everyone you interact with as if they will be the ones writing your next reference. They might be.
16. Dress Appropriately. You represent your company. Unless you work in a red light district, don't dress like a hooker. Forget the whale tail.
17. And unless you're a lifeguard, leave the flip-flops at home.
18. Don't make excuses or pass the blame when something goes wrong. You will mess up. Just don't make the same mistake twice. Apologize and move on. Or as Samuel Beckett said, "Try again; fail again, but fail better."
19. Try hard not to cry in the office. But if you do, find a bathroom and know we have all been there.
20. If you have a complaint, have a solution.
21. Leave your private life at home. No one is paying you to break up with your boyfriend or fight with your mother. Do it on your own time.
22. Social media lasts forever. Do you really want that picture of you dancing on the table to follow you? And if you can't stop texting, find a 12-step program or cancel your phone plan.
23. Oh, and table dancing in general... not for office parties. Watch the alcohol intake.
24. If you don't understand something, ask. But if possible, find a peer, not your boss, to clarify.
25. Be indispensable.
26. Check in before you leave for the day. Ask, "Is there anything else I can do?"
27. Listen up, girls. A man is not a plan. Have your own money. Whether you choose to work full-time, part-time or no time, whether you "lean in" or jump out, develop the confidence that comes from knowing you can support yourself financially no matter what life might throw at you.
What you don't like about a job is useful information -- as important to notice as what you love. The idea is to find something that lights you up, that plays to your strong suit and that doesn't feel like work. You might make a few wrong turns to get there.
Good Luck. We are pulling for you.
Carrie Cook is a network senior producer and media consultant.
This post is part of a series produced by The Huffington Post in conjunction with our women's conference, "The Third Metric: Redefining Success Beyond Money & Power" which will take place in New York on June 6, 2013. To read all of the posts in the series and learn more about the conference, click here. Join the conversation on Twitter #ThirdMetric.