It's said that when you first arrive in heaven, all the dogs who have ever been a part of your life are there to greet you. Whether there's a heaven or not and whether that statement is true or not, it still plays to the sentiment that dogs and unconditional love go hand in hand...that for those of us who have been lucky enough to have doggies in our lives, the bond is as good as it gets.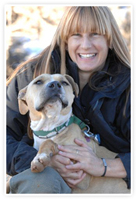 If you haven't figured it out, I'm a dog lover. My dog, Noah, is a rescue, who has the sweetest disposition of any dog I know (okay...I'm biased). He was found by the pet adoption organization on the streets of South Central Los Angeles at about six months old with terrible mange (picture a combination of a German Shepherd, Akita and Chow...we're talking big curly tail and lots of fur...who had become almost bald with red irritated skin). To add insult to injury, the vet found bee bees lodged in his body because some sadist used him for target practice. Yet, in spite of his hideous beginning, this resilient guy walked right up to us on the fateful day and sat in my daughter's lap. To say that it was love at first site would be a gross understatement. It's amazing how dogs can capture your heart in an instant... one intensely expressive look, a great kiss and they own you.
As a doggie devotee, you can imagine how it pains me to see all the dogs with no homes or families...to witness how many have to be euthanized, while breeders continue to over breed for profit, putting more dogs into the population. I've always wanted to make a difference for these innocent victims. Finally, after an interesting winding road of a career, I am doing exactly that with a campaign called "I"m Tired of..." that raises money for many important causes, including animal cruelty.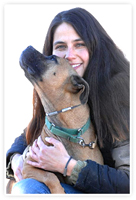 I don't know about you, but I want to rid the world of the unconscionable puppy mills we read about and the horror of psychopaths, like former NFL quarterback Michael Vick, who deliberately and methodically abused so many Pit Bulls, forcing them to fight and even pulling out the teeth of those that were designated for breeding so they wouldn't bite. Now affectionately known as the "Vicktory" dogs, 22 of these animals were rescued and rehabilitated by a phenomenal organization, called "Best Friends Animal Society," which brings me to "Dogtown."
My husband makes fun of me because one of my favorite shows is the National Geographic Channel's "Dogtown." If you love dogs and you haven't watched it, you should tune in. It really tugs at this girl's heartstrings. Created by "Best Friends," it takes place mostly at their 33,000 acre animal sanctuary in Utah. Typically tracking dogs from rescue to adoption, you witness first hand the efforts of Best Friends' vets, trainers and caregivers, as they care for what could be called the most severe cases to try to bring about a happy ending. Some dogs are sick or injured; some are not socialized or have vicious tendencies because of their horrid backgrounds. Two of the most amazing episodes involved a puppy mill rescue and the rehabilitation of the "Vicktory" dogs.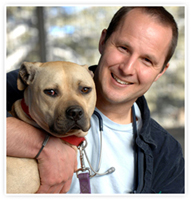 After being a fan for some time, I never would have thought that I would find myself engaged directly with Best Friends. But here I am, raising money for the organization...not only that, but also the cast of "Dogtown" and the "Vicktory" dogs, no less, are now wearing the very fashion product that we created to support them. I'm definitely star struck!
It's all about a fashionable, eco friendly bracelet called "I"m Tired of Animal Cruelty." Made of recycled tires and metals, the little bracelet that could costs just $10 and we donate half of each sale ($5) to Best Friends. I am proud to say that the stars of "Dogtown" now wear their bracelets all the time and will be sporting them on next season's shows, which premier very soon.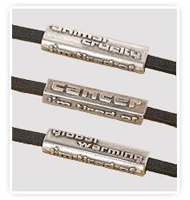 The "I'm Tired of..." campaign is probably the most important thing I've done in my career. The animal cruelty bracelet is one of many bracelets we make, all of which support important causes in the world that we are all tired of, like world hunger, global warming, cancer and diabetes. So, how did my brother and I get here from being hard core computer industry executives? You can find out here -- but stay tuned for subsequent posts, where I'll share with you the rewards and knowledge that have come from making a difference.