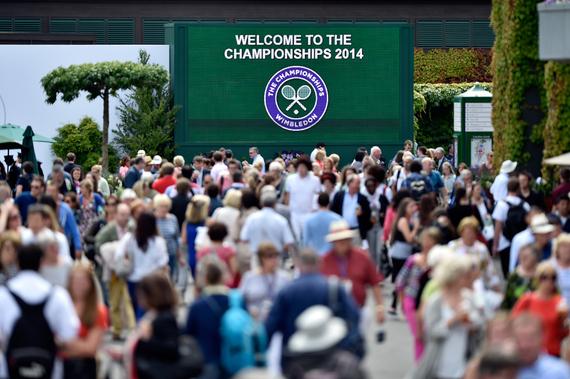 PHOTO BY Chris Rafael/AELTC WIMBLEDON
The World Cup may have soccer fans riveted this week, but with England knocked out of play, all eyes in London are on that grand dame of tennis: Wimbledon. Whether you're trying to snag a cheap seat to this week's matches or planning a decadent Wimbledon escape for next summer, here are five insider tips for surviving The Championships -- in both bargain and luxe style:
Score Cheap Seats at the Last Minute
PHOTO BY JON BUCKLE/AELTC WIMBLEDON
Wimbledon is one of the few major sporting events in the world where you can still show up and grab a ticket -- for a shockingly reasonable price -- on the same day of play. If you arrive early enough and are one of the first 500 fans in line at The Queue , you have a good chance at snagging Centre Court tickets for about 20 pounds (or $34 USD). Set your alarm, hop on the tube and aim to arrive before 6:00 a.m.
Splurge in Grand Gatsby Style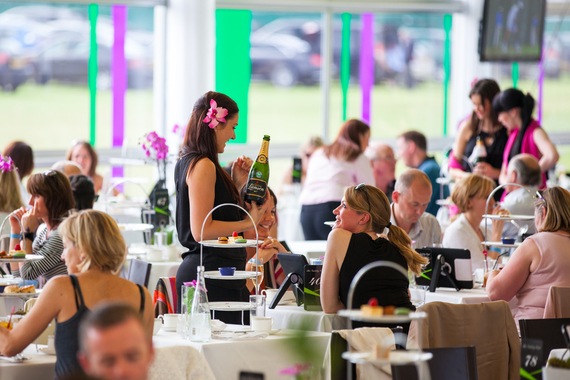 PHOTO COURTESY KEITH PROWSE
For one-in-a-lifetime Wimbledon luxury, book a VIP hospitality package in advance. The official hospitality provider for U.S. visitors is Keith Prowse, offering The Wimbledon Experience tour package. Their bucket list itineraries, priced from $450 to $10,000, offer a range of amenities, including choice seats to matches, hotel accommodations, elegant dining, afternoon tea and a posh club retreat. The Gatsby Club option is particularly grand, with a three-course lunch menu from Albert Roux (the three-Michelin-starred chef who trained Gordon Ramsay), a stream of elegant servers pouring rivers of Champagne and signature cocktails, and a luxurious club space to relax (and recharge phones!) between matches. Not to mention those somebody-pinch-me seats, which get you close enough to the action to see Rafael Nadal's abs when he switches shirts.
Skip the Pimm's (seriously)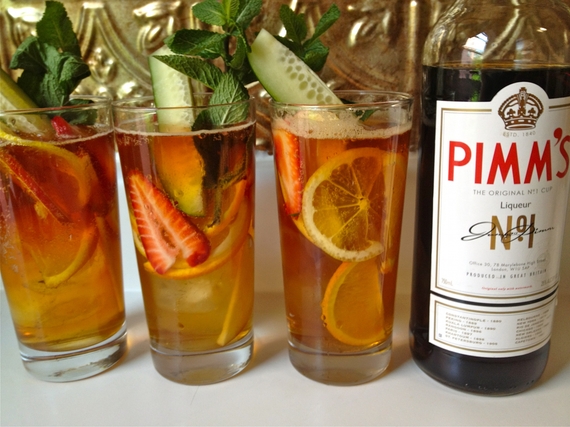 It may be sacrilege to speak ill of the Pimm's Cup, but reports this week found the iconic cocktails sold near the Wimbledon courts came with barely a drizzle of Pimm's. According to a lab test by The Sunday Times, the roughly $13 drinks came with only one part alcohol to nine parts lemonade and melted ice - far less than the one-to-three alcohol to lemonade ratio suggested by Pimm's itself. You'll get far more value by ordering a plain lemonade, a glass of rosé or a pint of ale instead.
Grab a Recycled Ticket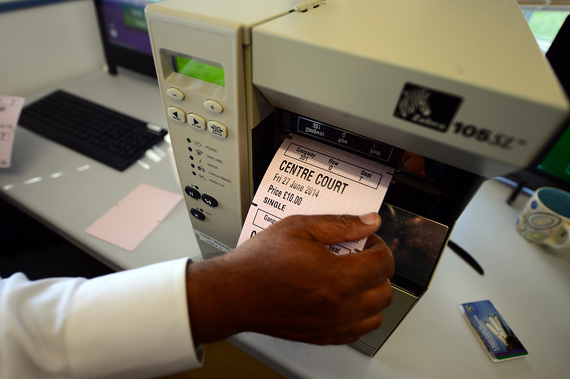 PHOTO BY JAVIER GARCIA/AELTC WIMBLEDON
Those who haven't planned their Wimbledon adventure in advance can still try to sneak in on the action with a same-day resale ticket, donated by ticket holders leaving early and sold at a kiosk on the Wimbledon grounds. Even better? Those last-minute purchases go to a good cause. Last year money from resold tickets raised nearly $260,000 in charity funds.
Snag the Most Expensive Tickets in the World?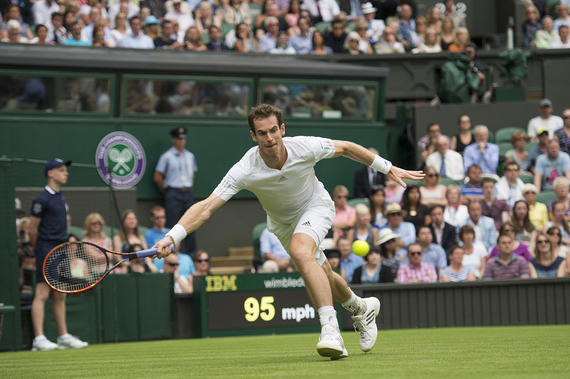 PHOTO BY JON BUCKLE/AELTC WIMBLEDON
The grass courts are perfectly coiffed to their regulation 8-millimeter height and by the time the final match is played Sunday, spectators will have feasted on 61,729 pounds of strawberries, 1,849 gallons of cream and 230,000 cups of Pimm's. In the 65 various shops on the Wimbledon grounds, souvenirs of all sorts are up for grabs - from handsome leather tote bags to kitschy tennis ball keychains. (The most popular purchase in 2013? Championship towels - more than 26,000 were sold.) But if you want rock Wimbledon like royalty, you'll need Centre Court seats to the men's finals. According to a press release, they're now going for a record-setting $50,000 a pair on ticket hub Viagago - which might make them the most expensive tickets in the world. A small price (for a lucky few) to pay for a chance to see hometown hero Andy Murray if he makes it to this year's finals. And hey, don't forget to drop those $50,000 tickets in the resale bin if you dare leave early. That's true tennis love.