Every year the experts come out with the list of gardening trends to watch. This year seems a little different. There are still great lists of new plants and popular fabric colors, but the consensus for 2014 is that it's a time for starting over.
I'm officially declaring 2014 the perfect time to renew our love for outdoor living!
Here are five simple things we can do to get started for spring and make an environmental impact:
1. Plant a tree.
Trees are the backbone of any well-designed garden. They help define the space and give it structure. With different shapes and sizes, trees allow us to fill holes, create privacy and add color. On a larger scale, trees are disappearing at an alarming rate all around the world. We need them to clean the air of the pollutants we put into it. The world is also quickly becoming a warmer place. On average, a shade tree in a garden can reduce the air temperature by up to 2 percent. They can also help to keep our homes cool as nature's air conditioner. One new tree in your backyard will make a difference for many years to come.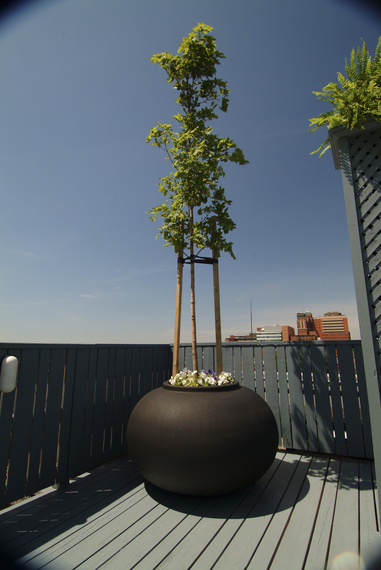 2. Retire the old tools.
Making yard work easier is paramount to enjoying your backyard space. Take a look in your garage or shed. Which garden tools use gas? Which ones are heavy or cumbersome to use? Which tools don't really do the job right? With new technology, yard and garden tools have come a long way. Keeping it simple, the new lines of garden tools are built to be used with all the same power and features of the original models, but with many added benefits. They are lighter and easier to use because they've been designed to do the job they were intended for. The movement away from gas towards electric or battery is cleaner both for the user and the environment.
3. Remove some grass.
Our lawns have the unpleasant distinction of being the highest resource-consuming item in our outdoor spaces. A good lawn uses more water, fertilizers, insecticides, herbicides and fungicides than any thing else we could possibly have on our properties. We need to question our need for grass. If everyone reduces the size of their lawn by a small amount every year, we can conserve our natural resources. Instead of grass, increase the size of your gardens or add more to the patio and deck area. Whatever you choose, go with something that will enhance your outdoor experience.
4. Add a patio.
With one of the best R.O.I's (return-on-investments), stone-seating areas in either the front or the backyard is a fantastic investment. While not only increasing your home's value, a patio will also increase the outdoor living space that everyone is craving after such a long winter. Consider accentuating the patio with an over-sized sectional and a coffee table/fireplace to create an indulgent space perfect for a lazy summer evening with friends and family.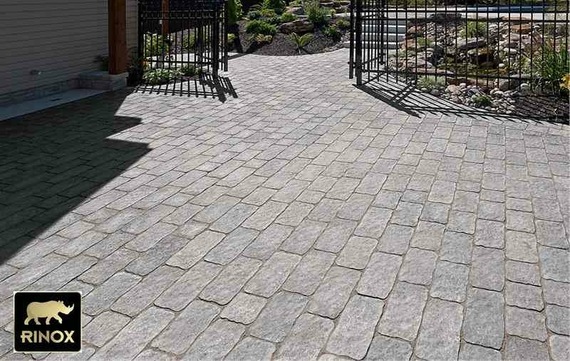 5. Plant some herbs or vegetables.
It's not a surprise that food pricing continues to go up. With larger populations, the availability of fresh produce decreases. After years of farmers having to compete to survive, organic vegetables are becoming the hot crop. For most homeowners, creating a backyard veggie garden can be daunting. However, container vegetables are easy which is why the G.I.Y. (Grow It Yourself) movement has taken off. This spring, instead of purchasing annuals for decoration, plan on buying some large flowerpots that will not only look great on the deck or patio, but will give you a return on your investment. Tomatoes, peppers, zucchini and lettuce all grow well in containers. The trick to having success with these plants is the pot that you put them into. Stay away from decorative terracotta as the clay dries your plants out. Instead, go with a recycled plastic that has a proper drainage tray in the bottom. Plastic is the best option for creating perfect individual ecosystems for each plant. Consider mixing some herbs in the pots with the vegetables. Chives are a perfect companion plant as they deter rabbits and insects.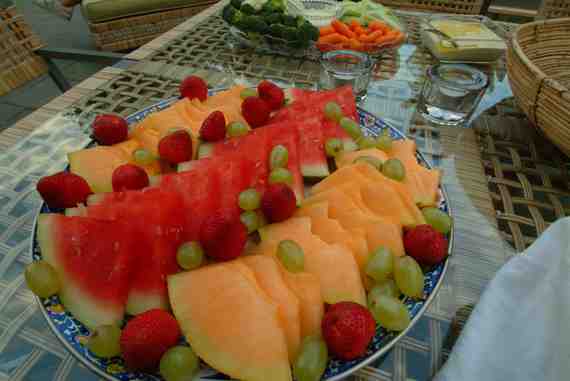 There is nothing quite like making a change that starts you on a better path for the future. Let's all take the first step forward in 2014 by renewing our own outdoor spaces