Apparently, the housing market isn't waiting for warm weather this year to heat up! The number of buyers and sellers on the market has been increasing and new records across Canada are being set. The trend for 2014: "Buy a new home!"
So if buying is on trend, then selling must be right behind it. Every homeowner that I've ever known wants to ensure that when they go to sell their homes, they get top dollar for them.
Not sure how? My new series, Critical Listing, airing on HGTV starting on March 17, comes to the rescue with handpicked projects and ideas that help you sell your home for the best value. The trio of on-air experts comprises of real estate expert Lisa Colalillo, indoor expert Jo Alcorn and myself as the exterior expert.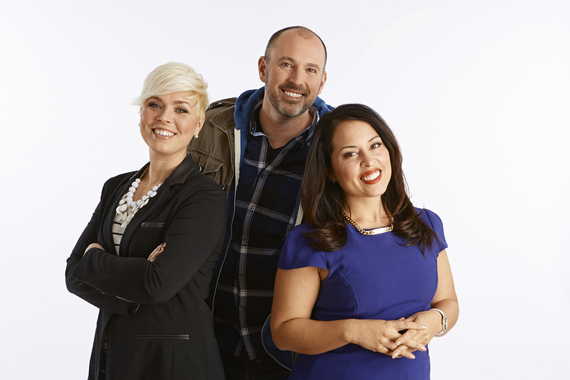 After Lisa has appraised the home and pulled potential market comparables, Jo and I work with the homeowner's renovation budget to ensure that they get the maximum return on investment.
Together we turn a homeowner's small investment into upwards of $100,000 added value. Our goal is to show homeowner projects that will have the biggest impact on their potential buyer. Below are a few tips from Jo and I to help you prioritize what projects to tackle -- from the inside-out -- or is it from the outside-in?!
Jo: 3 tips to transform your home.
• Kitchen and bathrooms sell. Studies show buyers are most interested in, and most critical of, kitchens and bathrooms. If you have some money to put into your home, spend it here. Even if you can't afford a big renovation, think of smaller projects with a big impact. Add a coat of paint on the walls or cabinet doors. Change your hardware or countertops. Simple projects can transform a space.
Before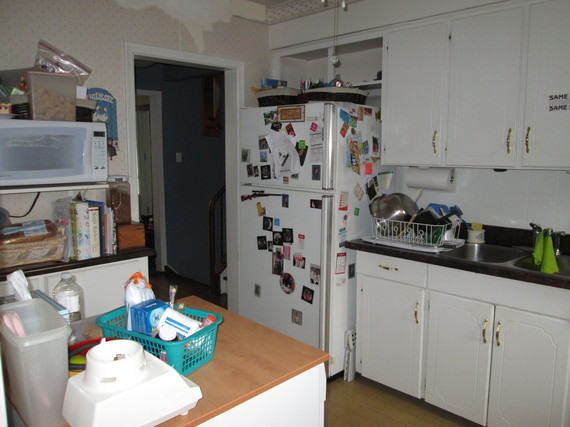 After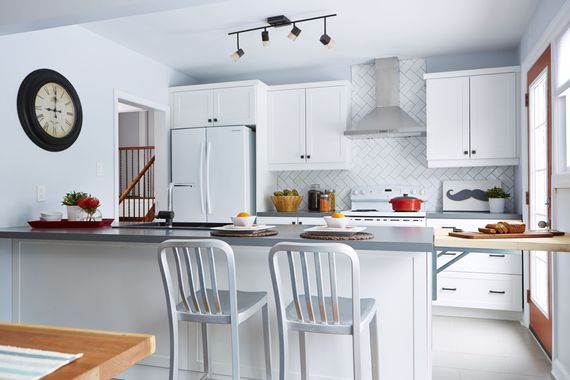 • De-clutter! Everybody says this because it works. Eliminate clutter from counter tops, dressers and hutches. Take away those extra furniture pieces collecting dust and remove cluttered walls of family photos. Remember you are selling a house, not a home. You want your space to feel neutral so potential buyers can see the house, not the stuff in it.
• A little paint goes a long way. A fresh coat of paint makes your house sparkle and hides your family's wear and tear. Semi-gloss white paint on all your trim and doors, paired with a light, on-trend colour on the walls can spruce up any home. And don't forget your ceilings. These projects show potential buyers you have been taking care of your home!
Carson: 3 tips to spruce up your outdoor space.
• Curb Appeal. Never underestimate the value of a good first impression. We now know that the outside of your home makes a seven percent difference in perceived home value. Homes that have well maintained front yards with good character are in high demand. Keep it simple, planters at the front door allow you to add colour and personality without going over-the-top.
Before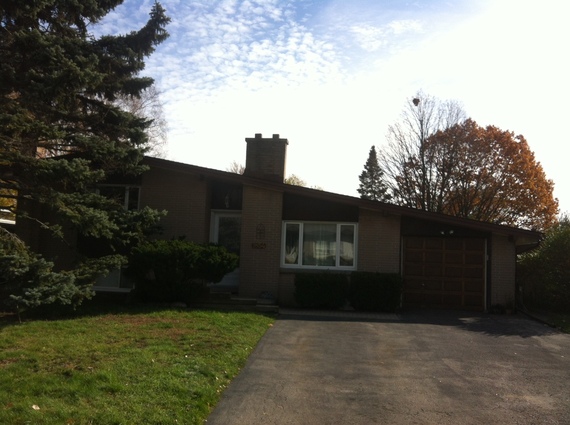 After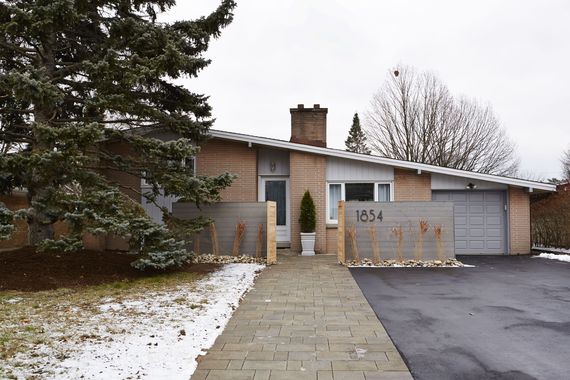 • Light up the night! Most potential buyers will drive past a listing after work; not willing to wait until a weekend open house if they are really interested in a property. Add some simple solar spotlights to highlight the best features of your house. Don't go overboard, less is more in this case. Use one light for each side of the front of the house, and a third to shine on the for-sale sign.
• Stage the backyard. We've all seen a beautifully staged home and most of us understand the value of creating an inspirational space. The same is true for the backyard. Make sure that you pay as much attention to the deck or patio as you do the living room. Create spaces for outdoor living. Buyers are looking to expand their useable spaces; show them how to use yours.
Make sure you tune in March 17th at 9 p.m. for even more tips and tricks and visit HGTV.ca for more information on Critical Listing. Remember, even your small projects have a big impact on your home's value.