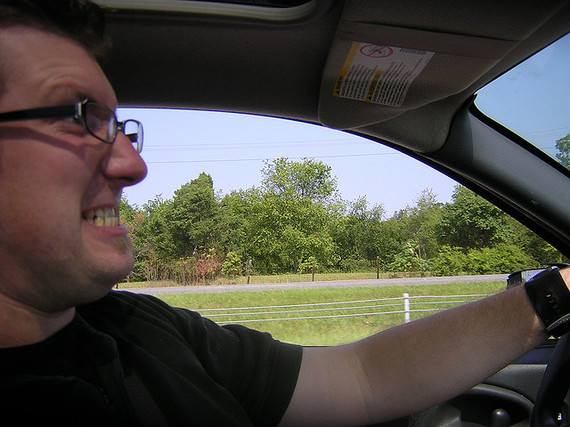 Ever since underwater mortgages became a post-crisis epidemic, we've heard plenty of stories about homeowners choosing to walk away from their mortgage debt -- and, consequently, their homes. However, in a modern lending environment full of tightened standards and high competition, more buyers are walking away before they even officially become owners, quitting during the closing process due to high levels of frustration.
Quitting the Home-Buying Process
"It's the real estate version of road rage," Paula Del Nunzio of Brown Harris Stevens told The New York Times.
Buyers who waited patiently through reviews and inspections and financing suddenly quit midway through the mortgage-closing process over a stubborn seller -- or vice versa. Whether it's an inspection that didn't meet expectations or a $150 ceiling fan neither party wants to part with, a home's closing period is when emotions reach their boiling points and deals fall through last-minute.
Why is the mortgage-closing process so infuriating? For one, it's a seller's market, according to realtor Don Harkins of Olde Town Brokers, Inc. "Low inventory, historically low mortgage rates and rising values have created a strong seller's market," he said. "This means that buyers are dealing with sellers who aren't willing to make needed repairs or negotiate at all on purchase price. The buyers feel as though they're being forced to take the first property they can get an offer in on."
But it doesn't start once a property is ready to close. The threat of real estate road rage, according to Todd Huettner, a mortgage broker with Huettner Capital, is one that begins to materialize at the start of the home-loan process.
"There is usually not one event that needs to be addressed. Instead, the entire home-buying process must be handled correctly so the buyers do not get to that point," Huettner explained. "Borrower frustration usually stems from expectations not being met, surprises during the buying process and feeling like the sellers aren't acting in good faith."
How to Stay Calm While Closing
When you attempt to buy a house, there's little you can do when a seller decides to fight you over a dining room set or piece of artwork -- except agree to a compromise or get over it and move on. However, there are a number of steps you can take to ensure the home loan process goes as smoothly as possible, so that by the time you reach closing, you're cool, calm and collected.
1. Choose the Right People
Senior mortgage loan originator Nick Alphs said it's important to not only shop according to the best mortgage rates, but also the competency of mortgage lenders.
"There are many loan officers out there that just started in the industry and have no idea what they are doing," Alphs said. "Don't be afraid to ask your loan officer how long they have been at the company and how long have they been in the industry. Go with the person that has the most experience even if it means 0.125% higher in rate."
In the end, he said, having a professional who can smoothly guide you through the mortgage-closing process is well worth it.
2. Document Everything
Bennie D. Waller, Ph.D., a professor of finance and real estate, recommended documenting everything and staying off the phone. "Any phone calls should be documented in terms of names and times. Use email or fax when possible," Waller said.
This way, you are highly organized and less likely to feel like you're being given the runaround by agents or loan providers.
3. Acknowledge the Emotional Aspect, But Don't Cave in to It
Considering the amount of money involved in a home purchase, as well as the overall feeling of achievement and security associated with ownership, it's no surprise that emotions run high on both sides during a sale.
"Understand that the person you are buying from is just as emotional as you are," Alphs said. "The inspection is going to come back and have some problems, so be prepared for that. Make sure your requests are reasonable due to the buyer undoubtedly being proud of his or her home.
"If you make ridiculous requests, you should understand that it is going to put a strain on the process -- on the other hand, if the seller is being ridiculous, you should just walk away from the house."
4. Have a Contingency Plan
Grace Keister, online marketing specialist and blogger for First Team Real Estate, recommended coming up with a list of contingencies to protect you, the buyer, from sacrificing any deposits you might need to put down for problems that arise and are outside your control.
Keister noted, "The purchase agreement you have with the seller should be clear and thoroughly understood by all parties. The sale should be contingent on certain conditions being met by an agreed-upon deadline."
According to Keister, common contingencies you should include in your purchase agreement include:
Loan and interest rate are secured and affordable.
The home passes the inspection with no major problems. If problems are revealed, they are fixed.
The home passes the pest inspection with no infestations, or they are cleared. The seller repairs any damages that might have occurred in the process.
Any additional contingencies you feel are a mandatory part of your purchase agreement -- make sure to get everything in writing early on in the mortgage-closing process.
5. Never Close Because You Feel Obligated
If you feel like walking away during the mortgage-closing process, it might very well be the right thing to do.
"At the end of the day, you are not there to make friends. You do not have to like the seller or anyone else. You just want the house with acceptable terms," Huettner said. "Take a deep breath, focus on your goal of getting the house, eliminate your emotion of the moment and decide if you are better off getting the house or not."
"There is a lot of pressure to [close], but you have the legal right not to close. While it may cost money to wait, closing with a mistake can cost far more. Get answers, make things right and only close your loan once you are satisfied."
Photo credit: reynolds.james.e
More From GOBankingRates:
Refinancing Your Mortgage Isn't Always Worth It
Handling an Underwater Mortgage When You're Getting a Divorce
10 Cheapest States for Mortgage Rates
PHOTO GALLERY
10 States Where No One Wants To Buy A Home