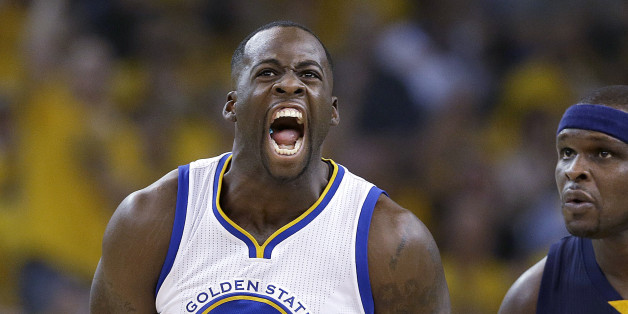 Too slow, too fat with a limited offensive game among other things is what Draymond Green heard coming out of Michigan State.
His college resumé warranted a for sure first round selection, what scouts and others around the NBA saw was a project guy without a true position, a "tweener" as they called it.
Green is 6'8" on a good day and coming out of MSU, he was a hefty 245-250 pounds. The next Boris Diaw seemed to be his fate. Green was already a pretty decent decision maker with the rock, he could rebound with the best of them at the college level and he was a terrific defender. Everything else was average to below average.
GM Bob Myers drafted Green because he simply knew how to win. Myers said of Green after drafting him: "He went to one of the top colleges in the country and all he did was produce and win. Sitting next to me here are three guys that win. That's what we need to do. Winning in my opinion and in our group's opinion is a skill. These players all have that skill."
Right on Bob Myers.
The Warriors didn't get the Boris Diaw clone he was destined to be, or Luke Harangody. What they got was a young, sane Ron Artest with an insane desire to win and do whatever it takes to get that done on both ends on the floor with the versatility of Shawn Marion. He's even slimmed down, allowing him to be much more agile than he was.
All it took was an unfortunate injury to David Lee and new head coach Steve Kerr, who once was the GM when Shawn Marion was in Phoenix to realize that Green was much too valuable to be their first or second guy off the bench. The struggles of his rookie and sophomore campaign made him better.
But why Draymond Green out of all people?
Offensively, Green has admirably filled the role that the Cavaliers sought out for Kevin Love, a stretch-four who is the epitome of the title, the guy who stretches the defense, pulling out bigs on defense to open up driving lanes for guards and slashing wings.
It's really a match made in heaven for the Warriors offense with Green on the floor. Their starting lineup perfectly feeds off the success of the stretch-four luring opposing big men to the perimeter.
While Steph Curry can pull up from anywhere on the court he can also get to anywhere his heart desires on the court, including to the rim, as with starting wing Harrison Barnes. Barnes does not necessarily look to shoot, he's more interested in slashing to the basket to put down an emphatic jam. Curry's backcourt mate, Klay Thompson is afforded more space to set defenders up for his lethal mid-range jumper when he too isn't splashing 3's. I don't want to make this sound like Draymond Green is the only reason why the Warriors offense flows so effortlessly, but he does a damn good job of keeping the train moving.
He's also became a pick and pop guru, his spot up jumper is probably one of his top 3 strengths now: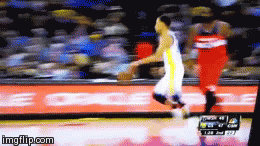 Statistically and realistically speaking, defense is Draymond Green's calling card. A great defender can always seem to find his way on an NBA team. Green is tasked to guard opposing teams' best threat in the post on a nightly basis and he is pretty much lights out as a post defender. Green has had no trouble guarding bigs who are either much taller, bigger or even more agile, except well, maybe Anthony Davis at times, but that's a worthy exception to make. His ability as a rim protector is statistically up there with the likes of premier rim protectors such as DeAndre Jordan and his teammate Andrew Bogut, who statistically sits as the NBA's best rim protector.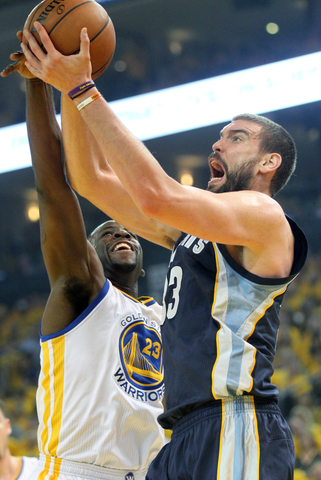 Even without the height and rangy arms, Green still holds opposing bigs to mere 45% around the rim; the money area.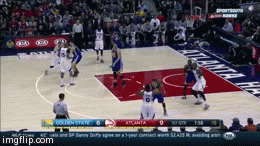 His versatility allows the Warriors to effectively play small ball with him sometimes guarding the center, depending on opponent. This allows the Warriors to be quicker in transition off of missed buckets, or just flat out lockdown team defense. His tremendous passing ability, though not a master outlet passer like the aforementioned Love still gets the job done.
Especially here after he gets everything but the two points: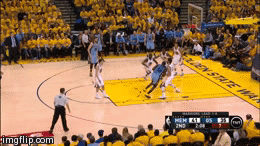 Since entering the league in 2012, the Michigan State product has became one of those premier defenders that is mentally and physically still polishing his offensive skill set and becoming much more confident on that end of the floor. Fans know, I know and anyone who watches basketball knows that. His minutes, points, 3P%, rebounds, assists, and many advanced metrics are here to back him up. He does all of the above at a nice clip considering the plethora of talent he's surrounded by. His ESPN real Plus/Minus rating lists him in the top 10, making him one of the most valuable players in the entire league. His WAR (Wins Above Replacement), a metric that tracks value calculated for a player is claimed to be the number of additional wins their team has achieved above the number of expected team wins if that player was substituted by a replacement level player: a player that may be added to the team for minimal cost and effort is also places him in the top 10.
Analytics anyone?
These advanced metrics and ways to look at and evaluate a player's statistical worth has helped under the radar players like Green receive recognition for their undeniably important value to their respective teams. Analytics has allowed us to get rid of the label that Green would otherwise have if not for analytics improving his case. Maybe something like a "good" but limited role player, that doesn't make a true difference. His basic statistics (points, rebounds, assists, blocks, steals) are not that of a star player. Analytics is more than what meets the eye. Analytics give players like Draymond Green their props where they are rightfully due.
They allow us to be critical evaluators of players. You've got to respect that.
But Anyway. . .

The "stretch-four" has sort of became another position on the court along with my other favorites such as "point forward." The position is highly valued, especially by Coach Kerr. It is likely that every team in some way, shape or form has a stretch-four on their roster.
Truly to a degree, Green is not undersized by today's NBA standards. Not even by his trash-talking standards, a family tradition according to Green. He's what every team needs if they had championship aspirations. That versatile, in your face glue guy who doesn't have the flashy stats, or makes the flashy plays, but the guy who can take the top off the defense like a blazing fast wide receiver, make the smart plays, coupled with preeminent defensive skills is what every team wish they had. He doesn't dominate the ball, nor create shots for himself. He just has an undying desire to win.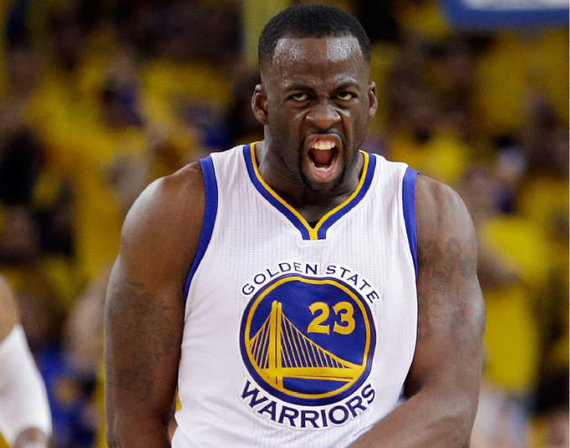 Guys like Green are hard to find. It's going to be even harder to try to coach up the next Draymond Green. Some of what he does on the court isn't taught, it's innate.
He's really earned a name for himself in this breakout season. He might even be in for a really nice payday.
Too bad 29 other teams passed up this opportunity.