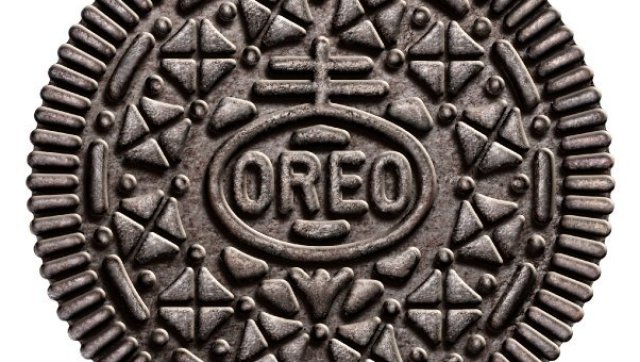 Last year, seven baby pandas were born in Sichuan Province, China. Their names: Xiao Qiao, Si Yi, Yuan Run, Miao Miao, Cheng Shuang, Cheng Dui and Oreo.
Which one of these names is not like the others?
Some accept that China will be the world's next great economy. It enjoys a low cost of production, a ruthlessly disciplined culture, and a potential workforce of one of every five people on the planet. Given the lackluster state of the American economy and the continual growth of the Chinese market, it is not surprising the U.S. fears a world dominated by the Asian Tiger.
But the United States has something that will pull it through: the Oreo.
No, the hard, chocolate cookie with a creamy center is not a metaphor for a new American approach to international relations.
The Oreo, itself is our survival tool. It is testament to the superior desirability of the American way of life, even if cozied up in a Chinese wrapper.
Americans are not the only ones that view items stamped with "Made in China" as lacking in quality. For decades, Chinese have desired stable American products, making Oreo and Coca-Cola standard grocery items and Disney and McDonald's household names.
Just how much is China spending on American brands? According to the U.S.-China Business Council, they spent "$104 billion in U.S. exports in the last year -- up 542 percent from 10 years ago." And China's hunger for all things American is not slowing down anytime soon. Its market for American products is growing: In less than two decades, China should have approximately 1.4 billion middle class consumers.
American companies are taking advantage of the increase in demand. ABC News reports that product giants such as Pringles and Coca-Cola are adjusting their merchandise to fit the new market. "In Jackson, Tenn., a Pringles chip plant change[d] the flavors of its chips to soft-shell crab, grilled shrimp and seaweed before shipping."
While algae and shellfish Pringles may not be number one on American shopping lists, these products represent a new frontier. They are the perfect hybrid commodities, combining Chinese taste with American quality and cool.
It's not just American product giants that are adapting to growing foreign opportunities.
An increasing number of small U.S. businesses are looking to Canada and Mexico, instead of China as their first foray outside the U.S., because they are easier markets to enter.
Even taming the Asian Tiger, however, can be less daunting due to the advent of business facilitators like ExportNow, which offers hand-holding for smaller companies looking to sell products online in China. Of course, the business equivalent of on-line dating isn't free. It can cost up to $3,000 to gain admittance into ExportNow and the vendor business must have products in one U.S market. Many companies find these introductory fees a good value, compared to the cost of sending employers overseas and the opportunity to tap the larger market's growth.
The lesson: while China is economic competitor, it is also a growing, promising market: As long as China's growth continues, so does our opportunity.
When China starts naming pandas after Oreos, they are buying more than 'Milk's Favorite Cookie.' They are buying the greatest brand of all: the United States of America.