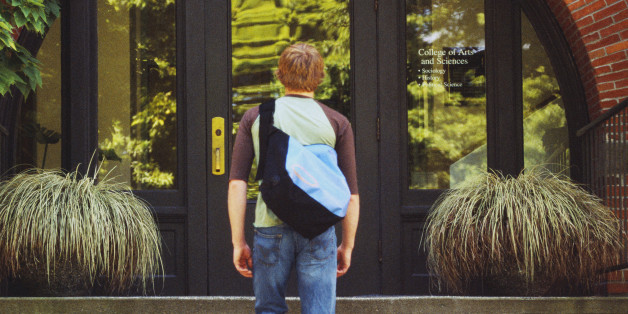 Yesterday, as my son and I sat in yet another college information session, that familiar phrase rang in my ears: "We care about your grades and your test scores, but we REALLY want to hear about the activities that distinguish you from other applicants."
So, again, I am thinking that if a hypothetical kid has a 5.0 academic GPA and a perfect score of 2,400 on the SAT's, it just wouldn't be enough for this school.
Forgive me, but I just can't bear to hear those words one more time!
My mind began wandering, thinking of the applicants who may be rejected by an admissions committee, even if they had the aforementioned student profile.
Sure, he's invented a cure for cancer. But how many scientifically proven cases of remission has he documented?
She may have spent three summers doing missionary work with AIDS-affected children in Africa, but has she REALLY made a measurable difference?
He's published rigorous research in three major academic journals, but is he on the New York Times Non-Fiction Bestseller list?
Heaven help our teens. The academic world they seek to move into expects them to be super-human and they are most certainly feeling the stress.
This is not a new subject. Films like Race to Nowhere and books such as Pressured Parents, Stressed-out Kids, have documented this issue more than adequately.
But, let's be honest: Nothing's changed. In fact, new research findings published by the American Psychological Association (APA) demonstrate that the phenomenon is worsening.
According to the recently published APA Report: "Stress in America 2013," our teens are suffering more than ever.
A majority of teens (83%) report that school is a moderate or major source of pressure and 10% report that their grades are suffering because of stress.
Stress levels reported during the school year are far greater than what teens perceive as being healthy (5.8 on a 10-point scale) and are greater than averages reported by adults (5.1).
A troubling 31% of teenagers report increasing stress levels in the past year and 1/3 of students project their pressures will be increasing in the following year.
That's the bad news. The good news is that we can do our part to make this process less stressful for our teens.
What can a "Clear Parent" due to help our teens seek sanity in an insanely cutthroat college admissions culture?
We can:
Assure them that their student profile is more than "adequate."
Tell them that we are confident there will be a college where they can survive and thrive.
Constantly reassure them that there will be many more opportunities for napping once they leave high school!
As parents, we can choose not to "buy into" the culture of competition within which are teens are living.
Believe, me, they will thank us for it someday.