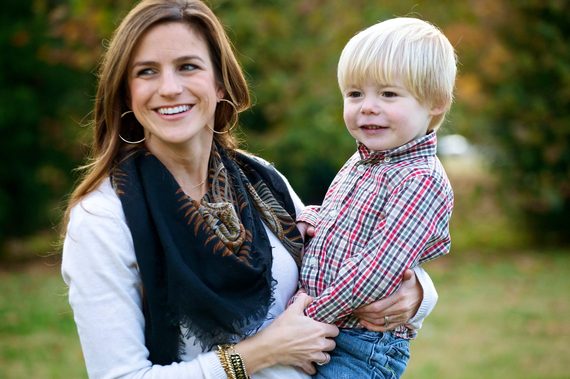 Seven years ago, congenital heart defects were something I knew little about. I certainly didn't know that congenital heart defects are the most common birth defect. And I didn't know that they are the leading cause of birth defect-related deaths in infants.
These facts were the furthest things from my mind when I was learning if our baby was a boy or a girl.
I thought scheduling my 20-week ultrasound on my 30th birthday would be a wonderful present to myself.
Instead, I heard the devastating news that our unborn child's heart had not developed properly, and he would need a series of three open heart surgeries to survive.
Today, I talk to people all the time about my son, Cain. I get to tell people about his journey of living life with only "half a heart."
Has it been scary? Absolutely!
Some days I rarely think of it, aside from giving Cain the daily medications that keep his heart functioning properly. Other days I can hardly function and his congenital heart defect consumes my every thought.
Has it been painful? Absolutely!
It is very painful to see people's lives cut short due to CHDs. To watch a fellow heart parent grieve over their child is a pain I can't explain.
Has Cain's heart defect changed me? Absolutely!
I have been changed in ways I never expected. Cain's "half a heart" has helped me appreciate things I would have once taken for granted. His special heart has only made me stronger.
As I am writing this, Cain is turning 7-years-old. And while I am thrilled that he is turning 7, thinking about Cain's future sometimes scares me. The research focused on CHDs, doctors and medical advancements are what have helped Cain get to this moment.
These same three things will play key roles in Cain's life as he moves through his teenage years and into adulthood.
Even with everything that has happened -- to him, to us -- knowing that there are organizations like the American Heart Association and The Children's Heart Foundation funding CHD research and that there are doctors searching for answers makes me feel confident that Cain will live a long and successful life.
It is through collaborative efforts like the one between the AHA and the CHF that so many little hearts may be helped. Lives could be saved, and many kids could have relatively normal childhoods. The continued research will not only help children like Cain at birth and through childhood, but it will help to provide new therapies and advanced treatments that may bridge the gap between being born with a CHD and becoming an adult with CHD.
Sure, we don't know exactly what the future holds for Cain, but that's alright because every single moment should be cherished and lived to its fullest. And that's exactly what we're doing.