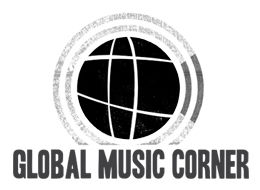 This is HuffPost World's regular feature that highlights interesting musicians and musical trends around the world. Know of a great musician doing ground-breaking work outside the United States? Send us your ideas for bands to profile or up-and-coming musicians to follow. Please fill out this survey form.
Out of the mountains of Mali, near the city of Kidal, and amidst the century-long rebellion of the Tuareg people has emerged a band of seven artists who are seeking to preserve their unique music style, labeled as "desert rock", and tell the story of their oppressed people.
Tinariwen exploded onto the American music scene in 2004 with their first U.S. tour promoting their second album, "Amasskoul" (they had already won a large following in Europe with the help of French bands). The group released their third album, "Aman Iman: Water is Life," in 2007 as well as another album, "Ishumar," that combined Tuareg artists from the Mali-Niger region that same year.
The members of Tinariwen are all Tuareg, a nomadic group from Mali whose history is tainted by war, oppression and drought -- all of which Tinariwen turns into inspiration for their often haunting music that mixes rap with rock and amazing guitar talent. The songs combine hints of Middle Eastern twang; their voices pitch like an imam's call to prayer. Though other instruments are used, their blazing electric guitar is threaded through every song, connecting each one throughout the album. The chord progressions are simple but captivating, often pierced with chants and the enchanting deep, smooth voices of Tinariwen.
Though all of the group members are Tuaregs from Mali, they met all over the Sahara and were immediately bound by music. Many of the group members still wear traditional desert turbans and robes when performing in concert. In a 2004 interview by Banning Eyre for Afropop.com with group member Alhousseini Abdoulahi, or Abdallah, he remembers hearing the songs of now fellow group members Ibrahim and Hassan on a cassette player in the middle of the Malian desert and running into them time and again as he journeyed through North Africa for work, experience and, later, for war as part of Qaddafi's Libyan army.
"In Algeria in 1983, I saw some members of Tinariwen, Ibrahim and Hassan. They were playing guitars, but at that time, I was ashamed to play the guitar because that was not part of our tradition," Abdallah told Eyre. "Many Tuaregs did not understand someone playing the guitar. In the Tuareg tradition, only the griots played something like a guitar, [called] the tehardent. Then in 1984, 85, I really started to get interested in listening to guitar songs."
Though guitar was not originally a staple of Tuareg culture, it soon became a huge part of it, Abdallah explained to Eyre. By 1987, when Abdallah met up with the rest of the Tinariwen group to receive his military training in Libya, all Tuareg youth were obsessed with guitars as their form of music, a shift Abdallah attributes to Ibrahim's pioneering style that spread quickly throughout the region via cassette players.
That style is hard to define and comes from a number of different inspirations, including the Malian blues wave that hit in the 1970s (Tinariwen especially credits the mysterious artist Aziz as their muse), Western pop stars, North African pop stars and the culture of the Tuareg hot spot in Tamanrasset, Morocco, where Ibrahim and Abdallah first met, according to Tinariwen's website.
The source of their words, though, is easier to pinpoint. The name "Tinariwen" is plural for desert in Tamashek, the language of the Tuareg people, though many of Tinariwen's songs are also in French. Most of the band's members come from the Tamasina, or the largest circle of desert in Mali, and each are members of the ishumaren generation, or the lost and unemployed. These men were driven from their homes by severe droughts that hit the region in the 70s and 80s, their tribal structure destroyed and culture radically changed from the displacement. Many ended up in Gen. Qaddafi's camps, essentially set up as nets to catch the wandering nomads, where they were told they were being trained to liberate themselves and create a Tuareg nation when in reality, Qaddafi was only looking to expand his own territory.
In 1990, a Tuareg rebellion broke out in Niger, in which some of the band members participated. Tinariwen literally became the voice of this rebellion to the Tamashek people. With no newspapers, radio or any other means of mass communication, the band's music captured the soul of the rebellion in which they were participating.
"I am not a politician," Abdallah told Scott Simon of NPR. "We are artists. And yet we live in a time where the Tuareg can't really make these separations as clearly as that. We have to be artists, politicians, nomads, businessmen -- everything."
Once a shaky peace was established in the Sahara, Tinariwen became full time musicians and expanded their scope to France and Europe in the late 1990s, with the help of the French band, Lo'Jo. From then on, they have exploded across the international music scene; BBC has nominated them twice for the World Music Award. The band is currently on tour in Australia and will head across the pond next month for the Coachella Music Festival in Indio, California on April 17-19.
Read other Global Music Corner stories.
------
Keep in touch with Huffington Post World on Facebook and Twitter.