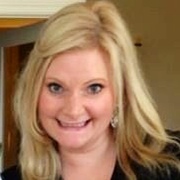 What makes someone decide to start a business? Some may say they are born with a particular gene that makes them more predisposed to it. Others are thrown into it by corporate layoffs and some simply wakeup one day and decide they need a change. There are lots of different reasons that people do it. Here's a look at one person's story.
Carolyn, owner of Salon Adagio, was in corporate and investment banking for twelve years. With a finance degree from Notre Dame, she was wined and dined by corporate investment firms from Wall Street to Michigan Avenue. She ended up in Chicago working for Bank of America where she worked with Fortune 500 companies throughout the Midwest. She moved on to U.S. Bank and ended up starting a nationwide insolvency group in the commercial bank then a division of the property management group. This experience taught her how to evaluate a company and understand what makes a company successful.
In Feb. of 2011, she woke up bored and decided to run her own business. She had reached a ceiling in her career in corporate banking and wanted to find something she was passionate about. She decided to relocate to Minnesota since her sister and nieces live there. She started her search for a business to buy by Googling wine and spa businesses for sale. While searching, she also noticed a beauty salon for sale and decided a spa/salon is a better fit for her. She ended up buying two.
Once she decided that she wanted to buy a beauty salon, she set out on a secret shopping mission with her parents and sister. She quickly found a salon that needed her management expertise, purchased it, changed the name and began rebuilding the business. It was the perfect marriage of her investment banking background and a small business that needed her expertise. Having evaluated companies in the past, she quickly identified areas that she could impact starting from early negotiations in the purchase process to her strategic management skills. Although, she didn't have experience in the beauty industry, her employees bring years of industry knowledge.
Her biggest challenge was employee turnover during the first year, but she took the opportunity to reinvent that location. She implemented new systems to make things more automated including payroll, employee level advancement, and customer service. Carolyn is most proud of the plan she developed for employees to focus on their own financial growth and advance to the next level professionally. A lot of jobs in this industry are minimum wage. She prides herself on the fact that she pays her employees above minimum wage and provides monthly coaching sessions to help them succeed.
The fear of failure drives her. Her experience gives her the confidence to rebuild the salon.
Her parents have been her mentors. Her dad understands all the decisions that need to be made from healthcare insurance to plumbing to buying office supplies. He runs his own successful tow truck manufacturing company in Iowa and her brother started a division of her dad's biz on the East Coast in the last few years. It does seem that the entrepreneurial gene runs through her family.