Who knew that the major downside of reading 52 bestsellers in 52 weeks would be the massive backlog in my to-read pile? But so it's proved to be. As I kept buying books (and receiving them as gifts) that I wanted to read, I was reading the books that I 'had' to read (don't feel sorry for me, I (a) read a lot of great books, and (b) imposed this rule on myself). The end result: about 52 weeks worth of reading has piled up in my study and on my iPad.
So, this year, that's what I'll be reading. Everything and anything that caught my fancy last year, be it bestseller, lost to obscurity or somewhere in between. And so far, so good.
My first read of the year was the wonderful Wonder by E.J. Palacio.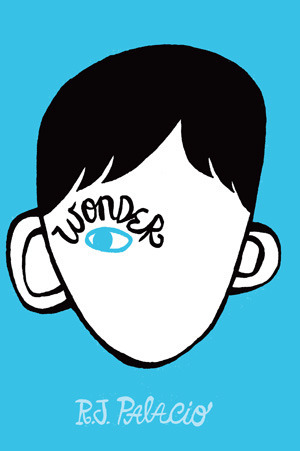 Something is wrong with August Pullman's face. He has a genetic malfunction that makes him hard to look at. And though Auggie minds, he, and his family, have learned to live with it. That is until Auggie's parents decide that it's time for him to go to school. The 5th grade can be a hard place for any kid, let alone one who has a face that makes even the best person flinch on first sight. How Auggie copes, and grows, and changes the people around him in his first year truly in the world is at the heart of this very readable book.
I was worried that this book would be a difficult read, or a massive tear-jerker like The Fault in Our Stars. And while there are difficult and sad parts, it's mostly just enjoyable and funny and very readable. It might be classified as YA, but I'd recommend it to anyone.
My second read was The Fable of Bing by Tim Sandlin. The author of numerous books and screenplays, Sandlin's even had a few movies made out of his books, including Hope Floats and the recent The Right Kind of Wrong.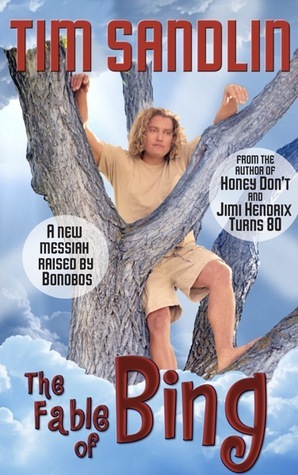 As a baby, Bing accidently gets shipped to the San Diego Zoo with a crate of Bonobos. Fast forward 20 years and he's living in the zoo being taken care of by Dr. Lori along with his adopted Bonobo family. He's never been outside the zoo, and while he can speak English and is clearly intelligent, he can't read and has led a very sheltered life.
Then he meets Rosemary, a young women who's seeking solace in a cult-like religious movement in order to cope with her sister's terminal illness, and he decides to hop the fence and explore the big wide world. What results is funny, touching, thoughtful and an interesting look into what our world must look like to complete outsiders.
I would also recommend this to fans of We Are All Completely Beside Ourselves by Karen Joy Fowler; this is like the inside-out version of that book in a lot of ways, yet completely unique, and both are well worth reading.
Next up are Malcolm Gladwell's David and Goliath and Allison Winn Scotch's The Theory of Opposites. Catch you in a couple of weeks.
And in the meantime, read on.