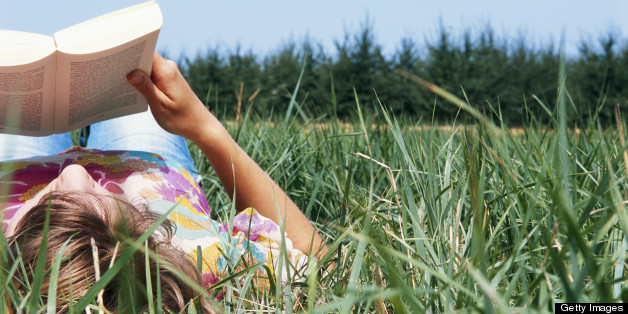 Week 19 (!) of my 52 books in 52 weeks project, and this week's read was Beautiful Ruins by Jess Walter, which was sitting atop the trade paperback bestseller list.
This book has been on my radar to read for a while -- it's one of those books-that-are-everywhere-even-though-they-are-literary-fiction that come along every once in a while.
Beautiful Ruins is a set of interweaving stories about a young actress who gets sick while working on the set of the movie Cleopatra, which was shot in Italy in the 1960s. She's sent away to recuperate in a small village at the only hotel in town where she meets a young innkeeper who is, as the dust jacket says "chest deep in daydreams."
The other main narrative is that of a young production assistant, Claire, who, in modern-day California is working for Michael Deane, the producer who sent Dee, the sick actress, away from the set fifty years before.
It's hard to say much more without giving the plot away. I'm reminded of an early scene in The Princess Bride where the following exchange takes place when the young child to whom the book is being read to asks: "Has it got any sports in it?" And his grandfather replies:
Fencing. Fighting. Torture. Poison. True love. Hate. Revenge. Giants. Hunters. Bad men. Good men. Beautifulest ladies. Snakes. Spiders. Beasts of all natures and descriptions. Pain. Death. Brave men. Coward men. Strongest men. Chases. Escapes. Lies. Truths. Passion. Miracles.
This book similarly has passion and regret and secrets and bad men and good men and truth and twists and a walk on by Richard Burton and, of course, the "beautifulest ladies." It also has beautiful language and rich landscapes and a mix of writing styles and points of view that translated into an interesting and enjoyable read.
And now for something completely different ... more James Patterson and books I've already read at the top of the list this week (that makes three James Patterson and company books at the top of the bestseller list so far this year by my count!) so I've gone back to the YA list, where Veronica Roth's Divergent is sitting in the number two spot. Let's see if this dystopia lives up to The Hunger Games.
But, I understand that this might not be everyone's cup of tea, so if you're not into dystopian YA, might I suggest the following reads from earlier in the year:
The Painted Girls by Cathy Marie Buchanan: Great historical fiction set in belle epoque Paris.
The Banks of Certain Rivers by Jon Harrison: You will laugh, you will cry, you will thank me for recommending this beautiful book.
The Fault in Our Stars by John Green: I don't know why this is classified as YA. It's just a great book.