As some of you who have been following this blog know, I set myself a task this year: to read 52 books from the New York Times Bestseller list and blog about it every week. I've been mostly faithful to that task, which means I've read a lot of books. I've also read a lot of good books, and a couple of superior ones. And so, here are my top 10 books I'd be asking for this holiday season (or buying for myself) if I hadn't already read them.
1. The Banks of Certain Rivers by Jon Harrison. I've been raving about this novel since I read it in March. Harrison's debut is about a schoolteacher who's accused of assaulting a student when a suspicious YouTube video surfaces. That's the headline, but the book is so much more than that. Excellently written, slyly funny, it contains a unique look into a relationship between father and son and deep insight into how to deal with loss and moving on. One of the most common comments about this book is that it doesn't read like debut fiction. And if by that people mean that it is written with an assuredness and confidence not often found in first novels, they are right. As one of the few books I've included in this blog that wasn't actually on the NYT bestseller list (I occasionally allow myself wildcard weeks when I've already read everything on the list), it has proved one of the most popular in the Goodreads reading group that goes along with this blog (it's number #5 in the voting). In short: read it. You won't be sorry. You can read my complete review here and learn more more about the book here.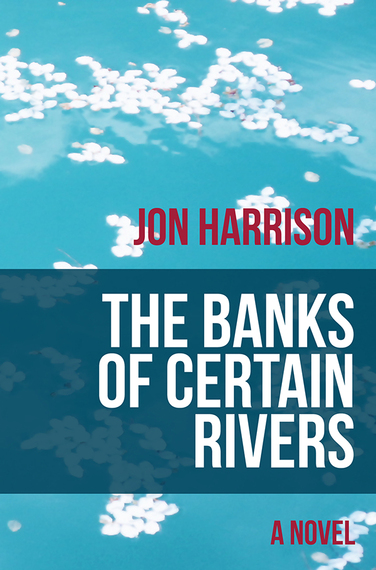 2. Orphan Train by Christina Baker Kline. This book has made it to the final round of the Goodreads' Choice Award for Best Fiction and has been solidly on the bestseller list for 12 weeks now, and deservedly so. A book about the historical, and little known (before now) 'Orphan Trains' - literally trains that drove through depression era America full of Orphans to try to help them find homes - it is so rich in detail about both that era, and the contemporary storyline that goes with it, that it jumps off the page. In fact, to me, one of the prime strengths of the book is its excellent portrayal of a modern day, slightly outcast teenager, who's looking for her own place in the world. Everyone once in a while, an excellent, heartwarming book breaks out of the crowd and into the public consciousness, and how wonderful for all of us that this is one of them. You can read my complete review here and learn more about the book here.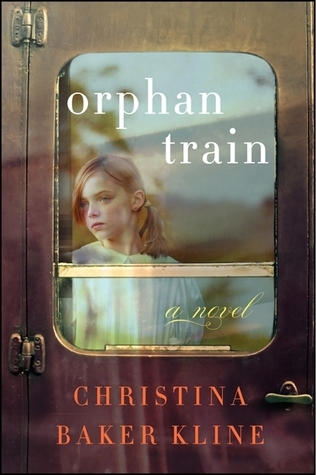 3. The Fault in Our Stars by John Green. Is there anyone who hasn't read this book already? Well, if you're one of them, get thee to a bookstore (online, physical, whatever) and pick this up. The story of Hazel (a girl suffering from terminal cancer) and Augustus (a boy who's survived cancer) and their quest to find an illusive author who has shaped Hazel's worldview is both funny, sad, thoughtful and extremely well-written. It's also one of those books that transcends genre. The main characters may be teenagers, but so what? The emotions they feel, the thoughts they express, these are all universal. And the writing! I could quote a dozen lines, but the one that sticks with me the most is: "As he read, I fell in love like you fall asleep; slowly, and then all at once." Sigh. My full review here and you can learn more here.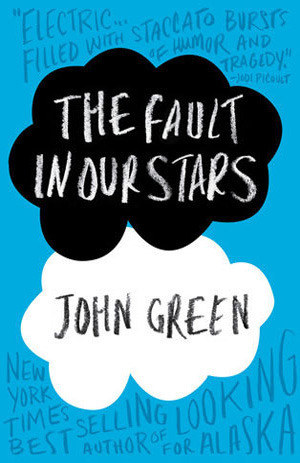 4. Z: A Novel of Zelda Fitzgerald by Therese Anne Fowler. What a fascinating book this was. A well-research romp through the roaring 20s and beyond told from the perspective of F. Scott Fitzgerald's notorious wife, Zelda. Zelda has been oft maligned in literary circles, a kind of Yoko Ono of her day, the alleged downfall of Fitzgerald and the reason he never found the success (while alive) that he was always seeking. This novel turns that notion on its head in a plausible way, and though we'll never know the complete story of what happened between these two - all marriages are by their very nature private, no matter how scrutinized - this version seemed as real to me as anything else I'd read. What really stays with me about this book is its feel. I feel like I was there, at that time, so much more so that I did watching in the Baz Lurhmann film of The Great Gatsby that came out this year. And the cover. One shouldn't judge a book by its cover, but in this case it is perfectly right to do so. Also a Goodreads' Choice Finalist for Best Historical Fiction. My complete review here and you can learn more here.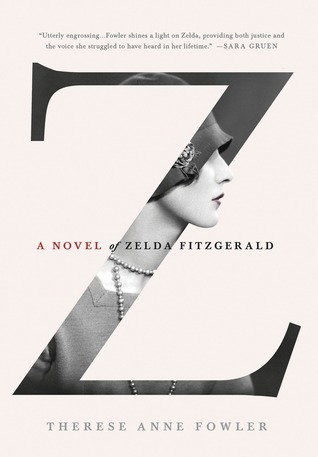 5. The Painted Girls by Cathy Marie Buchanan. Another piece of excellent historical fiction (and I don't generally read, or am drawn to, historical fiction), this time set in Belle Époque Paris. The Painted Girl reference is to Marie Van Goethem, the inspiration for Degas' sculpture, Little Dancer, Aged Fourteen, and her sisters, both of whom were also ballet dancers of varying success. Buchanan brings her own experience as a dancer to the fore here, and by weaving in a contemporary (and sensational) murder mystery, makes this book both lyrical and fast-paced. It's in development right now as a television series and there's rich material for seasons of drama. And it's also a finalist in the Goodreads' Choice Awards for Historical Fiction. My full review here and you can learn more here.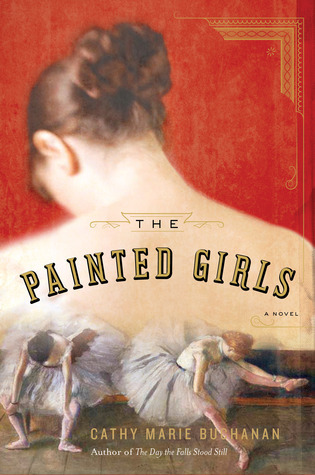 6. The Comfort of Lies by Randy Susan Myers. The second book that didn't actually make the NYT list (though it has made some others), this book deserves all the attention it has received and more. The story of three women, Tia, Caroline and Juliette, and how their lives intersect because of one man's infidelity, it explores so many themes. Loss, love, trust, the expectations that are placed on women. I raced through this book into the wee hours of the night, following the intricate braids that Myers was constructing. Contemporary fiction at its best. My full review here and you can learn more here.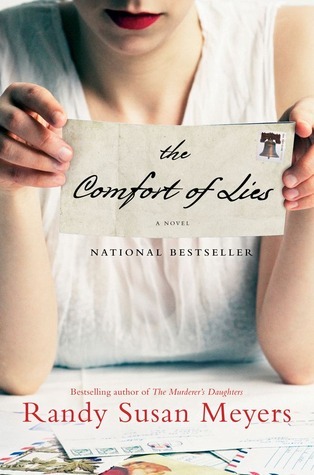 7. The Circle by Dave Eggers. Despite having more than enough reading on my plate, this is one of those books that I started to read again immediately after I got to the end. Party dystopian future, part exactly what is happening right now, part homage to Nineteen-eighty-four, this book is about Mae, a naïve twenty-four year old who goes to work for The Circle, a company that is Facebook, Google, Twitter and a whole host of others all in one. Eggers uses Mae's journey into the company to reflect a mirror at our current selves - our obsession with technology, or focus on the shallow "friendships" brought about through technology rather than physical interaction, our lack of privacy, and where this might all lead us. It made me want to delete my Facebook and Twitter accounts. And while I didn't do that - god forbid! - I still think maybe I should. My full review here and you can learn more here.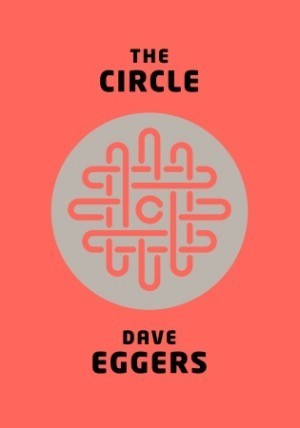 8. We Are All Completely Beside Ourselves by Karen Joy Fowler. Hey, look, two books by women named Fowler! Something must be in the air because what a delight this book was. This is the third "wildcard" choice that I've included here because it is just that good. The book is about Rosemary Cooke, a college-aged woman who's still dealing with some major family issues: her older brother is a fugitive, her sister, Fern was taken away when she was a child, and she has basically no relationship with her parents. The central mystery of the book is just too good to reveal and so I won't (honestly, avoid spoilers if you can), but needless to say Rosemary has some legitimate reasons for being the complicated mess that she is. I loved every page of this book and highly recommend it. My full review here and you can learn more here.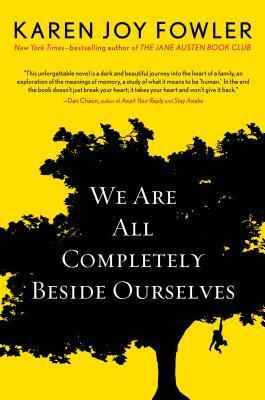 9. Joyland by Stephen King. King's been on a bit of a roll lately, with 2011's 11/22/63 -- also an excellent read -- and this little gem of a novel. To me King has three types of books: horror, science fiction, and coming of age stories with a frisson of darkness (think Stand by Me). This book falls into the last category. Another Goodreads' Choice nominee for this year, it tells the story of a college student named Devin who brings his broken heart to Joyland, an amusement park in a North Carolina town. Although the park has a gruesome past - a girl was murdered there years before - it heals Devin. A perfect mix of mystery, magic, heartache and a few scary moments, it's well worth the read. My full review here and you can learn more here.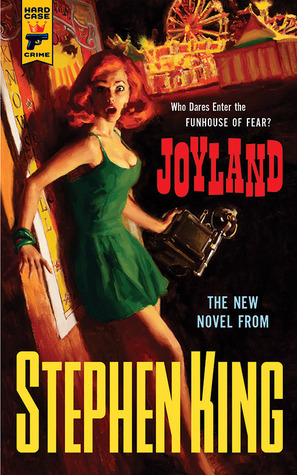 10. Gone Girl by Gillian Flynn. The first book I (re)read this year it is still one of my favorites. For those of you who haven't heard about it, it's the story of Amy Elliot, who goes missing on her fifth wedding anniversary. Of course, her husband is the chief suspect, and the first third of the book is told mostly through his eyes. Flynn does an excellent job of keeping us wondering whether he's involved in her disappearance or not, and makes him likeable despite the unsavory things we find out about him along the way. This book is the most popular read in the group for a reason: the strength of the character writing alone would make this a worthwhile book, and yet it brings so much more to the table. My full review here and you can learn more here.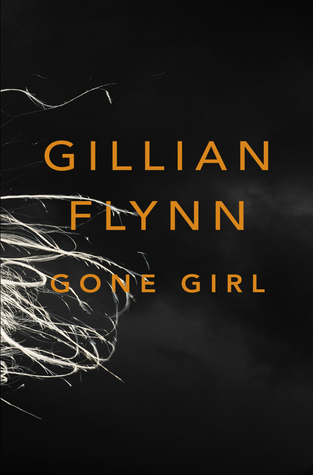 And so there it is. Ten excellent novels worth reading and giving away. I've got a month of reading left before I pick my top 10 for the year - let's see if anything changes between now and then.