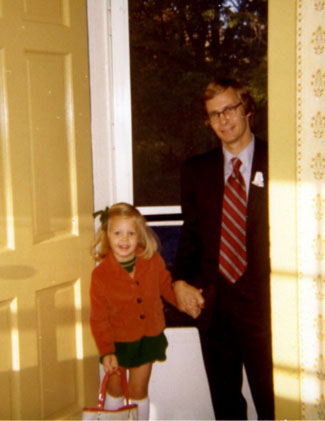 (Author with her dad, 1975)
My dad is the man I admire most in the world. He taught me how to treat everyone with respect, to always root for the underdog, and to throw a mean spiral. He also taught me that Father's Day presents don't have to be complicated. A hug, a card, or a tie (he still has the one he is wearing in the above photo) are always appreciated. With that in mind, here are seven gifts that are dad-approved.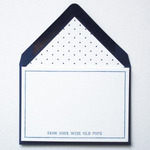 Wise Old Pops Stationery Set from Mr. Boddington's Studio
What's better than getting real mail? Getting real mail from your dad! Encourage him to put pen to paper with this stylish stationery set from Mr. Boddington's Studio. Extra credit for including stamps!
$22.00 for a box of 8
Upgrade Dad's smartphone by giving him a suite of new apps. Here are five to consider:
• iHandy Level (Free) -- Just like an actual level, this virtual one will let Dad tinker to his heart's delight.
• SAS Survival Guide ($6.99) -- A sun compass, a list of edible and poisonous plants, and a comprehensive first aid guide ensures that Dad will be ready for anything... as long as he has WiFi.
• 18,000 Cool Jokes ($0.99) -- This app is a gentle way to let Dad know that it's time for some new material.
• How to Tie a Tie (Free) -- With over 11 different knot options, this free app uses easy-to-follow instructions and diagrams to shake up Dad's sartorial routine.
• Weber's on the Grill App ($4.99) -- Dad tells the app what kind of meat he's cooking and the app will set a timer to let Dad know when to flip the meat or take it off the grill.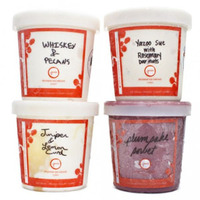 Jeni's Ice Cream: Father's Day Collection
Packed with dry ice and shipped to your door at -109.3 degrees Fahrenheit, Jeni's Ice Cream will win Dad over for its flavor and its really neat packaging. What's more? Jeni's Father's Day Collection, which features flavors like Whiskey & Pecans and Plum Sake Sorbet, is guaranteed to elevate your status to "Dad's-all-time-most-favorite-child" for life.
$48.00 for 4 pints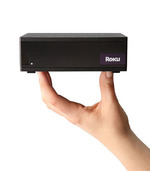 Roku
Offspring or tech support? If your parents are over 65, there's a good chance that you are both. This year for Father's Day, why not consider upgrading Dad's television viewing experience with Roku? The small device allows Netflix, Hulu, and thousands of other shows and movies to play on the television screen of his choice.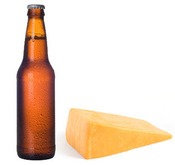 Murray's Cheese Class: "The Harmony of Beer and Cheese"
Yes, we all know that wine pairs well with cheese. But did you know that beer can be an excellent accompaniment too? The famed Murray's Cheese shop champions the marriage of hops and fromage in their course "The Harmony of Beer and Cheese." Sign Dad up and he may never look at a cheese doodle quite the same way again.

Etro Pocket Square
Add a touch of luxury to Dad's wardrobe with Etro's classic pocket squares. Admittedly, $77.00 for 18 inches of fabric isn't financially sensible. But if Dad did the math on how much it would cost to raise you, it wouldn't have made much sense either.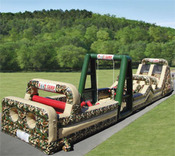 85 Foot Inflatable Military Obstacle Course
When it comes to putting together gift guides, I can't resist a good fantasy gift. This year, Hammacher Schlemmer's Inflatable Military Obstacle Course is my choice for the ultimate over-the-top Father's Day present. Equipped with four air pumps, the massive 85 foot structure inflates in ten minutes and provides a full boot camp experience for your backyard. Yes, it does look a little like the "bouncy castles" that are popular on the 5 year-old birthday circuit. But with "hedgehog" drills, portholes and a 16-foot rope swing, this is no day at Chuckie Cheese.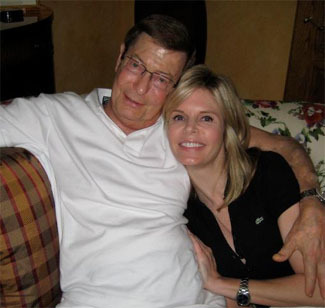 (Author with her dad today)