On the whole, working in fashion is a great gig. However, when the holidays roll around, one major drawback raises its ugly head. At this time of year, we start to hear the dreaded refrain: "You are impossible to buy for!"
And while we may be picky... we are not impossible. To wit, here's a list of gifts (ranging from under $10 to over $10,000) which would make any fashion addict perfectly content.

Lady Gaga: Dress Her Up!
$9.99-33
Who could be more fun to style than Lady Gaga? From her meat dress to her telephone hat, this clever pop-up book contains all of her most iconic fashions.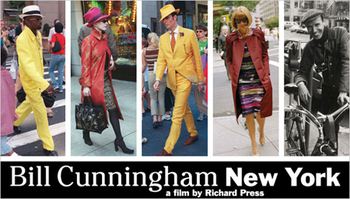 Bill Cunningham, New York DVD
$17.99
A fascinating look at the life and work of one of the most important (and private) figures in fashion. A must-see for every fashion lover.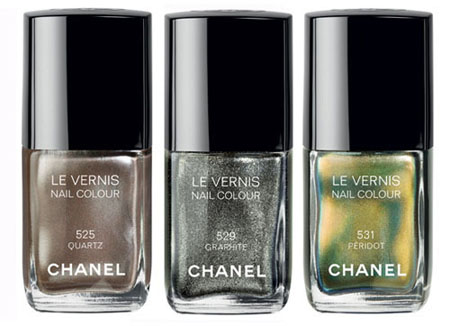 Chanel "Le Vernis" Nail Color in Quartz, Graphite, or Peridot
$25.00 each
Honestly, anything from the house of Chanel will delight the fashionista in your life. These three metallic shades from Chanel's limited edition Fall 2011 collection are particularly on-trend and wallet-friendly.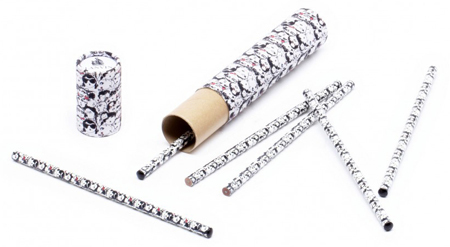 Alber Sketch Pencils by Lanvin
$25.00 for a set of 6
Unleash her inner fashion designer with this pencil set from legendary Parisian fashion house, Lanvin. Decorated with Alber Elbaz' whimsical illustrations, the pencils can even make unfashionable tasks (like balancing your checkbook) feel chic.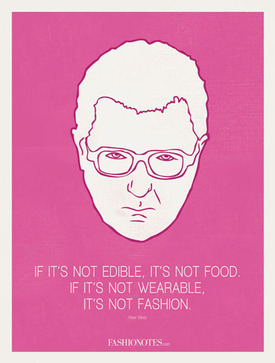 Fashionable Faces Posters
$30.00 each
Surround her with fashion inspiration 24/7. These pastel posters feature the face and quote of some of fashion's greatest stars.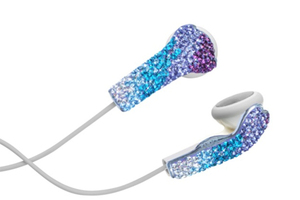 Deos Ear Buds
Starting at $35.00
With over 100 hand-placed Swarovski crystals, Deos elevates the humble ear bud from technological necessity to ultimate fashion statement. Each pair comes with three extra sets of rubber eartips to ensure a perfect fit.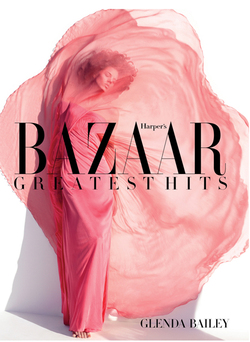 Harper's Bazaar: Greatest Hits
$65.00
Glenda Bailey's homage to America's longest running fashion magazine, Harper's Bazaar, is a visual feast from start to finish. Even if your favorite fashion fanatic doesn't like to read, she'll appreciate the coffee table upgrade.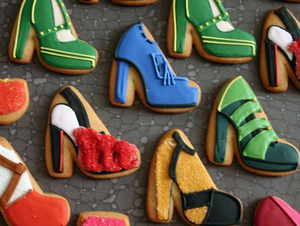 Fashion Cookies
$75.00 for a set of 18
Although festive, gingerbread men are not particularly fashion forward. Luckily, you can up the style ante by giving hand-iced sugar cookies in the shape of the season's hottest shoes and handbags.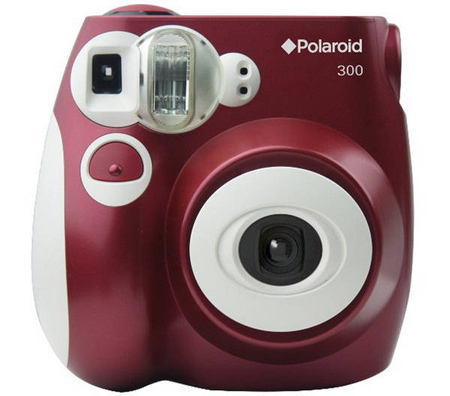 Polaroid Instant 300 Camera
$99.99
Because fashionistas, like Cher in "Clueless," don't trust mirrors; this Polaroid camera will become her most trusted fashion adviser.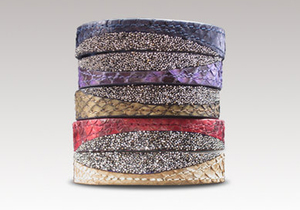 Khirma Eliazov Exotic Cuff Bracelets
$110.00 each
Python is the new leopard. These exquisite bracelets, available in a wide range of exotic skins, are the chicest way to wear the trend.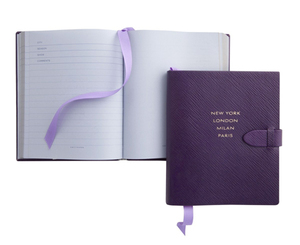 Smythson "Runway Notes" Notebook
$140.00
Smythson stationery is the "little black dress" of paper goods - always in style, always appropriate. Their "Fashion Notes" Notebook contains designated sections for comments on "City," "Runway," "Season," and "Show." Perfect for the budding Anna Wintour in your life.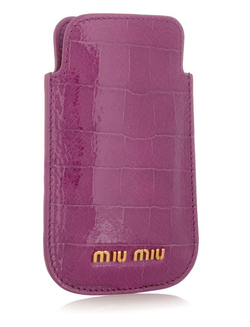 Miu Miu Crocodile Stamped iPhone Sleeve
$150
Available in three glossy hues, Miu Miu's iPhone sleeve will ensure that her technology is as well dressed as she is.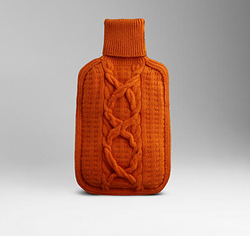 Burberry Hot Water Bottle Cover
$210
She will dream of trench coats with checkered linings when she cozies up with this cashmere hot water bottle cover from Burberry.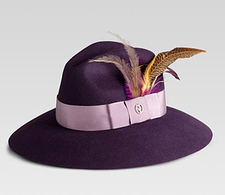 Gucci Wide Brimmed Hat
$495.00
Hats are back! This felt beauty from Gucci is the best of the bunch.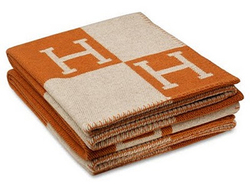 Hermes Avalon Blanket
$1225.00
Yes, this blanket costs more than most people's monthly mortgage payment and it's not even 100% cashmere, but who ever said that fashion had to make sense?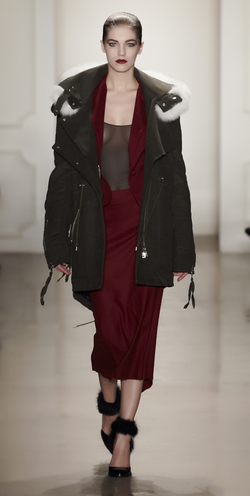 Altuzarra Fur-Trimmed Anorak
$3650.00
While her friends are wearing the knock-offs, why not treat her to the original? This fur-trimmed anorak from Altuzarra is the must-have outerwear piece of the season.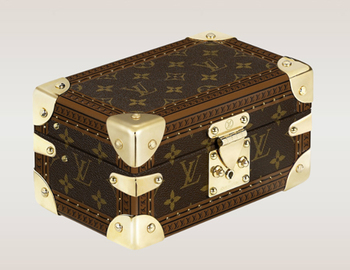 The Coffret Tresor 20 by Louis Vuitton
$2580.00
The smallest member of the Louis Vuitton hard-sided luggage family is the perfect place to stow jewelry in grand style. Since it's equipped with a lock, fashion addicts can also use it to hide photos from a less than stylish past.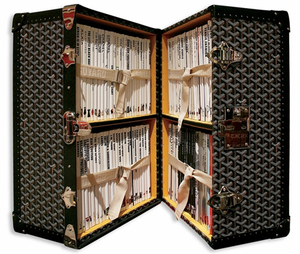 Goyard Trunk with Assouline Fashion Library
$20,000.00
The world's most fashionable publishing house, Assouline, teamed up with the world' s most fashionable French craftsman to create the ultimate fashion library. Each custom designed trunk contains 100 of Assouline's most fashionable titles.