According to the National Retail Federation, we will spend a record $18.6 billion on Mother's Day gifts this year -- that works out to about $152 per mom. Judging by these figures, a Hallmark card and a macaroni necklace (my go-to gift from age three to 8 years-old) won't cut it this year. So, if you're looking to step up your gift-giving game, here are a few fun ideas. Of course, your mom will love you no matter what, but a nice gift wouldn't hurt!
Bright colors are the trend for summer. But if your Mom isn't ready for a head-to-toe Technicolor look, she can still be on trend with J. Crew's Poppy King lipstick. Touted as the "perfect shade" for all skin types, the bright coral is sure to bring a smile to her lips.
Poppy King for J. Crew lipstick, $18.00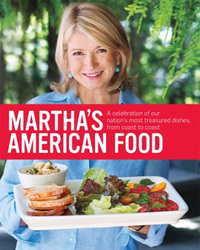 Martha Stewart's newly released cook book, A Celebration of Our Nation's Most Treasured Dishes, From Coast to Coast, would make a great gift -- as long as you don't expect Mom to cook for you on Mother's Day!
Martha's American Food: A Celebration of Our Nation's Most Treasured Dishes, From Coast to Coast, $25.00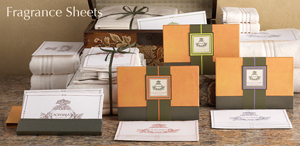 Trendy candles come and go but Agraria has the distinction of being America's oldest luxury fragrance company. Based in San Francisco, the Agraria line (everything from candles to potpourri) has scented the most stylish homes from New York City to Dubai. I am particularly fond of their fragrance sheets. Tucked between stacked linens or placed inside luggage, the scented sheets make even the dullest tasks smell luxurious.
Agraria Home Fragrance Sheets, $28.00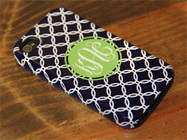 A colorful case for Mom's phone is stylish and practical. BoutiqueMe.com offers a dizzying array of styles and colors including several versions which can be "mom-o-grammed" with her initials.
Standard Phone Case, $30.00
In recognition of all the bedtimes stories she read to you, why not give Mom the perfect eReader for reading in bed? The NOOK Simple Touch with GlowLight is the first and only Ereader designed specifically for reading in bed.
NOOK Simple Touch with GlowLight, $139.00
If your mom told you that pretty is as pretty does, this lovely scarf from Theodora & Callum will show her that you were listening. A portion of all sales goes to Christy Turlington's Every Mother Counts campaign which is dedicated to improving the lives of mothers and girls worldwide.
Theodora & Callum Orange Multi Bodrum Wearable Art Scarf, $155.00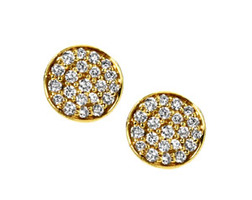 The beautiful jewelry from Ippolita is an ideal Mother's Day gift. There's something for every mom, whether she is a "glamour goddess" or "classic preppy." These 18K gold stardust mini stud earrings are set with pavé diamonds and will certainly provide mom with some stardust memories.
18K gold stardust mini studs, $1,195.00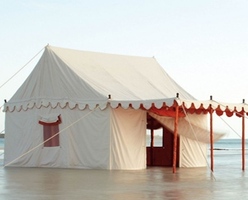 For pure fantasy, the Altair Tent from Anthropologie is the ultimate getaway for any overworked mom. And who wouldn't want to relax on its wide open veranda and catch a little R&R?
The Altair Tent from Anthropologie, $8,998.00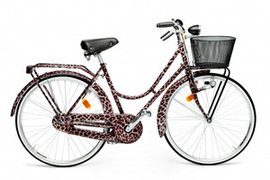 If your mom is wild at heart she will absolutely adore this leopard-print bicycle from Dolce & Gabbana. It's female-friendly and comes with a basket and even a bell. Of course, you might have to consider a trip to Italy, too -- the bike will be available only in select Dolce & Gabbana boutiques in London, Milan and Paris. The price has not been released.
Dolce & Gabbana Leopard-print Bicycle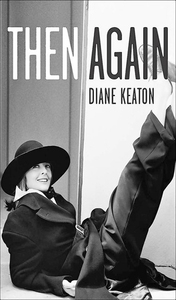 Then Again, a memoir from actress Diane Keaton, is her version of "I Remember Mama." One reviewer said that it is a "far-reaching, heartbreaking, absolutely lucid book about mothers, daughters, childhood, aging, mortality, joyfulness, love, work... and show business, too." Just released in paperback.
Then Again, by Diane Keaton, published by Random House, $26.00 hardcover; $16.00 paperback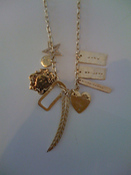 Charms continue to be the perfect gift for mom. We especially like the 14K monogrammed dog tag from Jennifer Fisher. Her charms have been spotted on Hollywood moms like Sarah Jessica Parker, Katie Holmes, Naomi Watts and Sandra Bullock. And you can choose from more than 4,000 charms; there is also a lower-priced brass collection.
Charms from Jennifer Fisher Jewelry, $150-$1,100.00